FirstLadyB | B Inspired By Entertainment News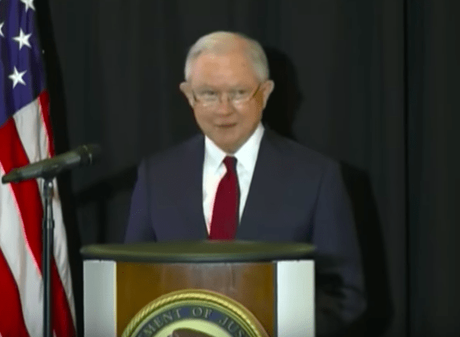 Attorney General Jeff Sessions cited the Bible Thursday afternoon to justify the border policy that's leaving small children separated from their families.
Sessions, speaking in Fort Wayne, Indiana, on immigration, pushed back against criticism he had received over the policy.
Sessions said many of the recent criticisms were not "fair or logical and some are contrary to law."
"I would cite you to the Apostle Paul and his clear and wise command in Romans 13, to obey the laws of the government because God has ordained them for the purpose of order," he said. "Orderly and lawful processes are good in themselves and protect the weak and lawful."
MSNBC has reported all week how more than 1400 migrant children are being "incarcerated" in a Texas facility.  These children have been forcefully taken away from their parents as they tried to cross the border.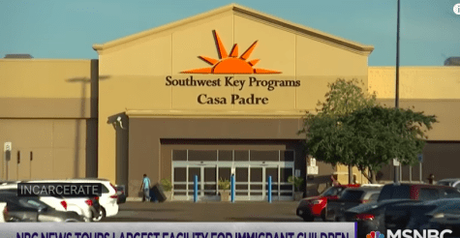 WH Press Secretary Sarah Sanders was asked about Jeff Sessions comments, and even though she hadn't seen them, she agreed.
"I can say that it is very biblical to enforce the law. That is actually repeated a number of times throughout the Bible," she said. "It's a moral policy to follow and enforce the law."
There is NOTHING in the Bible that speaks to taking children away from their families and throwing them in jail.
Trending Now
AG Jeff Sessions Cited The Bible To Justify Family Separation At Border
Rev Run & Justine Simmons Netflix Series Get's Premiere Date
Plan A Girls Trip With Oprah Winfrey & Gayle King
Dr. E. Dewey Smith & House Of Hope Launching Third Campus
Meghan Markle Sparkles In Givenchy For Solo Engagement With The Queen
MERGING FAITH WITH POP CULTURE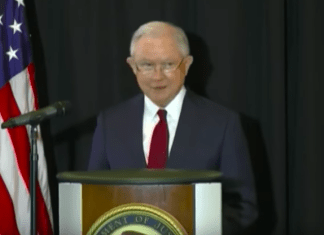 Trending News
AG Jeff Sessions Cited The Bible To Justify Family Separation At...
FirstLadyB

-
June 14, 2018
0 Jeff Sessions cite the Bible to justify family separation at the border

Teen Charged In Killing Porsha Owens In Front Of Her Children
June 13, 2018

Dorothy Cotton Civil Rights Pioneer Has Died, She Was 88
June 11, 2018

IHOP: The Reason They Flipped The "P" Into A "B"
June 11, 2018

[WATCH] Parkland Students Perform "Seasons Of Love" At Tony Awards
June 11, 2018
CHRISTIAN/ GOSPEL MUSIC
All
Celebrity News
Christian News
Movies
Music
Royal Family News
Trending News
TV
Videos
More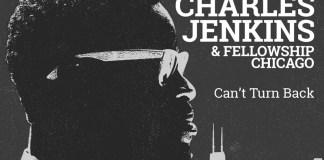 Music
Charles Jenkins & FMBC "Can't Turn Back" Hits Billboard Top 30
FirstLadyB

-
June 13, 2018
0 Charles Jenkins and Fellowship Chicago are back with another hit single "Can't Turn Back" that has hit the Billboard top 30 charts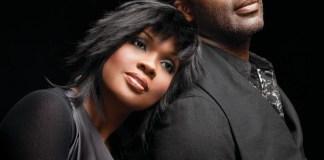 Music
3rd Annual Black Music Honors-Honorees BeBe and CeCe Winans
FirstLadyB

-
June 12, 2018
0 BeBe and CeCe Winans are being honored at the 3rd annual Black Music Honors This August in Nashville

Clarence Fountain Blind Boys of Alabama Founding Member, Dead at 88
June 11, 2018

Gospel Singer Lexi Releases New CD "Just Listen"
June 10, 2018

MercyMe Surprised With Triple Platinum Plaques On Fox & Friends
June 8, 2018

LeAndria Johnson Releases Video For Hit Single 'Better Days'
June 8, 2018
CHRISTIAN ENTERTAINMENT NEWS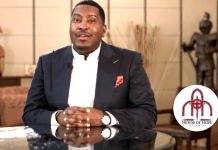 Christian News
Dr. E. Dewey Smith & House Of Hope Launching Third Campus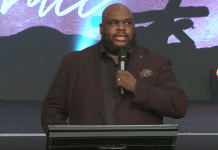 Christian News
Pastor John Gray Address Suicide Epidemic During Church Service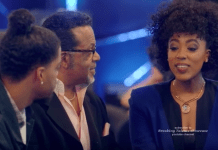 Christian News
Carlton Pearson Daughter Majeste Pearson Contestant On 'The Four' Season 2