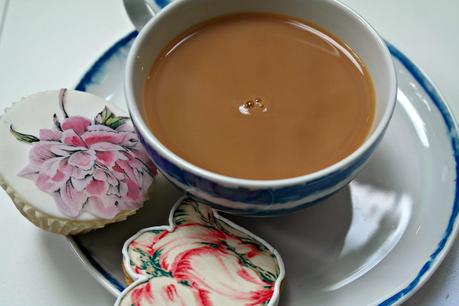 There are many bonuses to being blogger and one of them is to go on fun events.  I was invited by the lovely team at Designers Guild to head to their Kings Road store for afternoon tea and a flower chat.  It seemed to fit in perfectly as I had just visited the Chelsea Flower Show.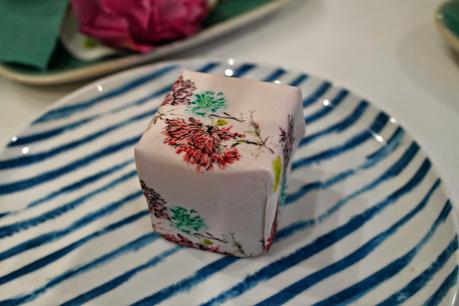 After doing my normal power walk to get somewhere on time I finally found the shop on Kings road.  I could see straight away I was going to want everything they had on display in my house. I wasn't wrong.  
Myself and a few selected bloggers were joined by Tricia Guild herself in the pop up flower shop which had been decorated with a stunning collection of flowers.  When I say I wanted each one... I really mean it!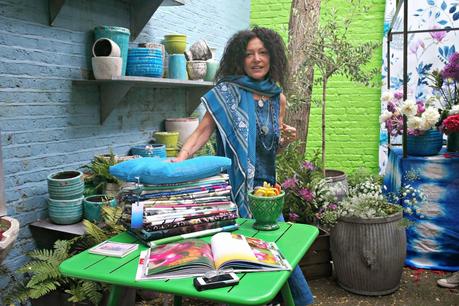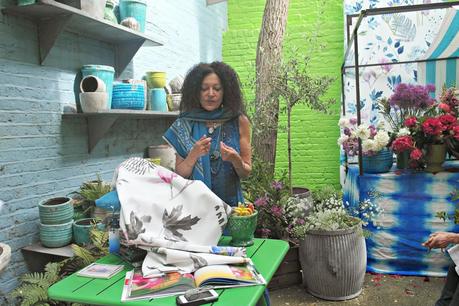 After meeting my fellow bloggers Yasmin, Debora, Rona and Amanda, we all indulged in afternoon tea complete with garden inspired sweet treats by talented cake company.  
Tricia Guild was going to give us an insight to her personal inspirations behind her designs, especially that stunning signature fabrics of hers.  Just by hearing her speak about how she manages to think so creatively made me want to go home and redesign my entire house!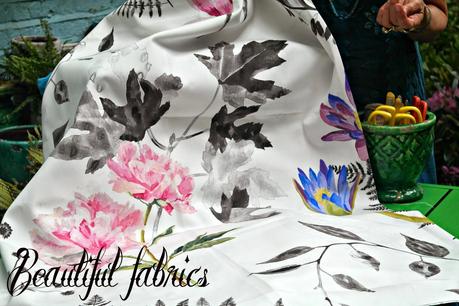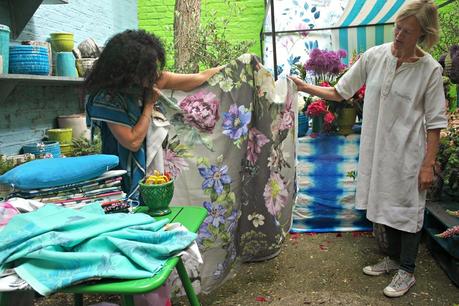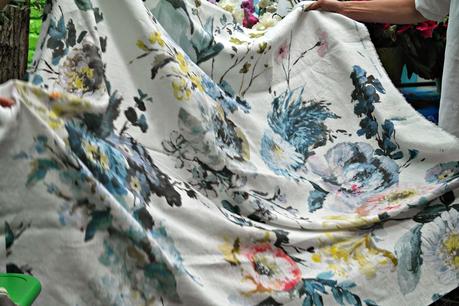 Not only did we get a look into Tricia's inspirations we were also joined by Juliet Graves. It turned out that she has come with all the flowers on display from er company Thoughtful Flowers, explaining these were all home grown as a part of her business with her husband. I won't lie I was quite envious of how divine these flowers looked, the colours and their effortless beauty.  If only I could grow such an eclectic mix of florals!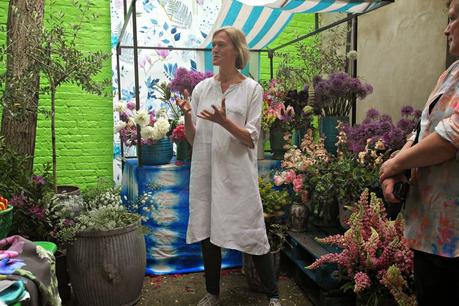 Juliet Glaves - Thoughtful Flowers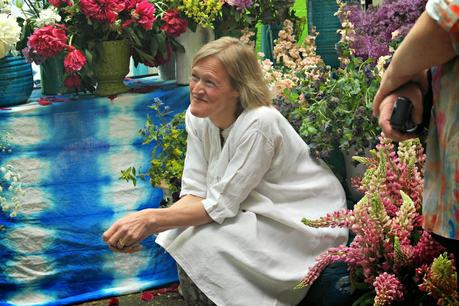 We were then unexpectingly given he task of putting together a bunch of flowers and testing our floral arranging skills. Well, as you can imagine I was absolutely clueless! After watching Juliet so easily create a work of art in colours and textures, I was creatively dense with where to even start.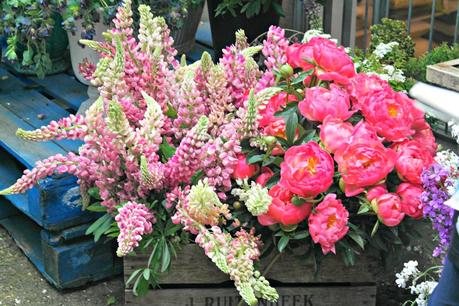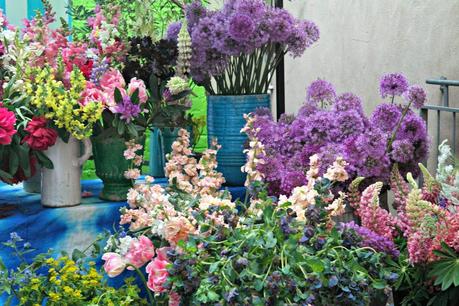 Initially watching the others easily picking away I started to collect flowers beginning with the peonies.. My favorite of course.  As I continued on I felt the pressure ease as the palette of colours and textures all suddenly began to work, I was really surprised... I wasn't actually too bad at this!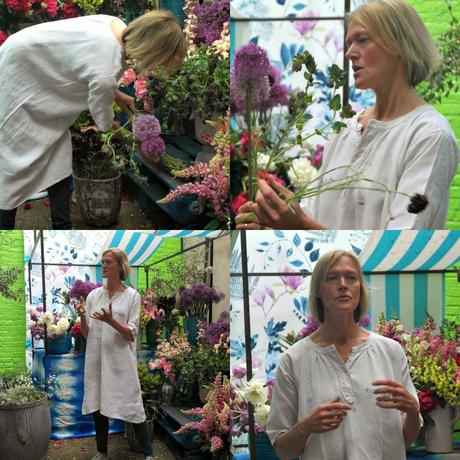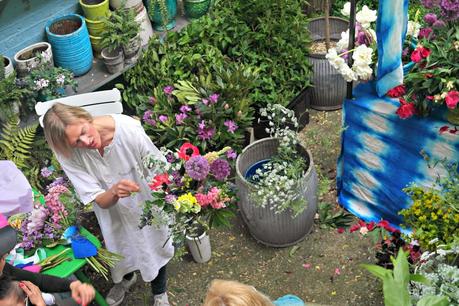 I was so proud of what I'd created that of course I had to send a picture to my Mum (my gardening inspiration).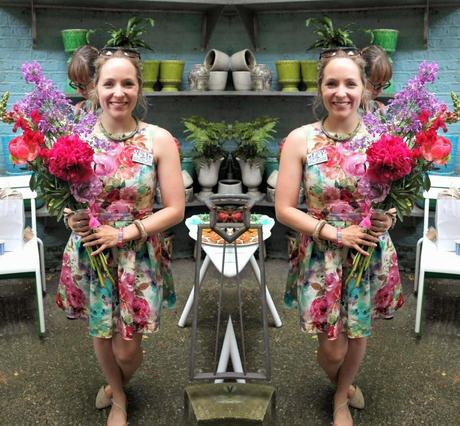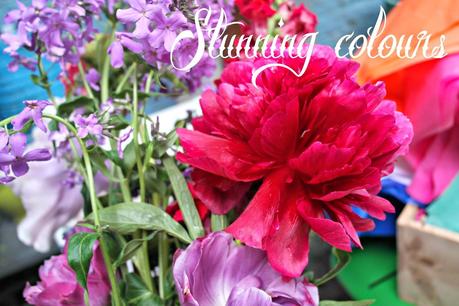 After having a chat in the garden whilst sipping our tea, we soon decide to go on a tour of the Designers Guild shop.  Having never been in and only seen the iems online, I couldn't wait to see the gorgeous things to buy!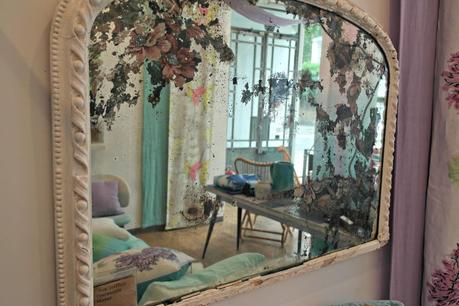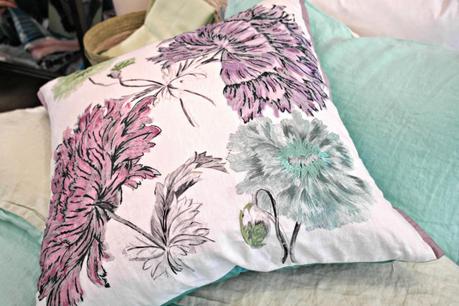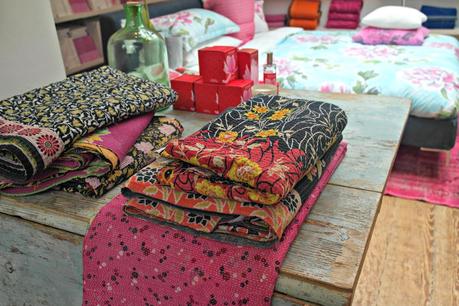 Rich colours, stunning fabrics and iterior design work to make anyone want to revamp their home... I wasnted absolutely everything!  What a lovely way to spend an afternoon after a busy morning at the Chelsea Flower Show.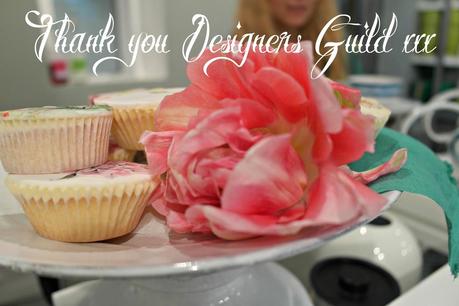 What do you think of the beautiful flowers?
Annie 
xoxo