ChristianNews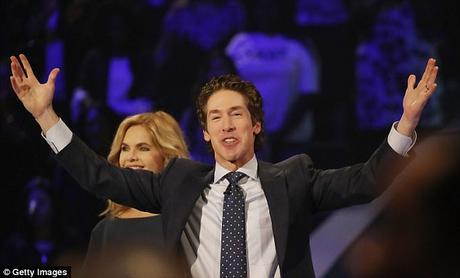 Pastor Joel Osteen, who received criticism last week for allegedly not opening his doors to Hurricane Harvey evacuees, stood on the stage in his Lakewood Church Sunday morning and encouraged his congregation not to panic over the storm, because God is still in control.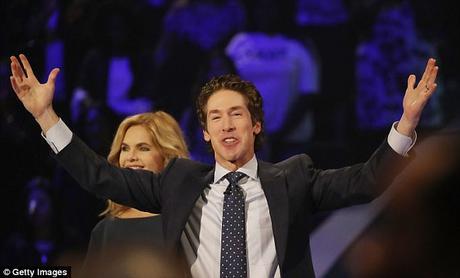 'Quit being upset by something you can handle', Osteen told his Houston,  Texas congregation Sunday morning.
'God never promised we would reach our destination without a battle and without disappointments and without things we don't understand,' Osteen added.  
With his wife Victoria Osteen by his side, Joel Osteen told the thousands of churchgoers that the hurricane had been part of a divine plan, and that 'God knew that Houston could handle the hurricane.'
'Scripture says you will go through the flood, but you will not drown.'
The Pastor who is known for his encouraging sermons, went on to tell the congregation that trouble don't last always.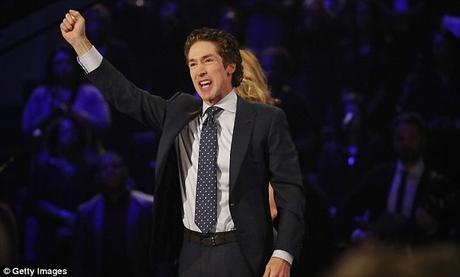 'You may be in a difficulty right now but that has an expiration date. Instead of being discouraged, remind yourself this trouble has an expiration.'
He compared the struggle of the Texas flood victims to a parable of Jesus and his disciples on a fishing boat during a storm.
Jesus knew a storm was coming, but didn't tell his disciples as he knew they wouldn't want to join him on the boat. 
'Why didn't he tell them to avoid it if he knew there was going to be a major hurricane? Because he knew avoiding the storm would keep them from their destiny,' Osteen told the crowd.
He explained that we  shouldn't be 'upset or panicked because there is a few hurricanes along the journey.'
'God is in control of the universe and what he has spoken over your life will come to pass.' 
During the service, Lakewood also played a video with encouraging messages from Bishop T.D. Jakes, Joyce Meyer, and Jentezen Franklin