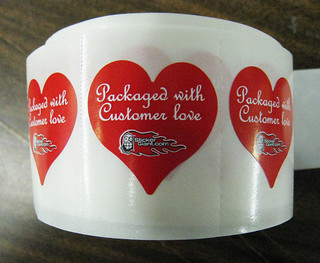 Congratulations, your visitor just made it through [insert your coveted conversion action here].
Go ahead and give yourself a little pat on the back. But make sure it's a little one, because your job isn't done. Since it costs far more to acquire new customers than it does to retain existing ones, you need a plan for lifetime value—not the one-time transaction.
For those of you who aren't familiar with lifetime value (often referred to as LTV, or CLV for customer lifetime value), it's the total financial benefit with the visitor across current and future interactions—and it's as close as you can get to a holy grail in marketing.
And the key to optimizing for LTV is to think about retention. Here are four ways to increase the lifetime value of your customers, decrease your acquisition costs, and improve your bottom line:
1. Optimize your thank you page
One of the first things you can optimize post-conversion is the thank you page. But let me clarify: the thank you page is not as mission-critical as other landing pages in your website. If other critical things need fixing, get to those first.
However, since it is the first page your visitors see once they complete the desired conversion action (e.g. checkout and form fill), it gives you an opportunity to deepen your relationship with the visitor. It also allows you to take advantage of the fact that your visitors are still on your website and haven't decided yet what to do next.
The key here, as in most of your other landing pages, is to identify what your desired conversion action is. Balance what the visitor may still be interested in doing with what would be valuable to the business. Do you want your customer to continue shopping? To check out your services? Read your newest blog post? Or perhaps to share their purchase with their friends or follow you on your social networks? Prioritize which action is most important, and create a clear call-to-action based on that.
2. Encourage customers to create an account or sign up for an e-mail newsletter right after their purchase
While most customers resent being forced into creating an account during the checkout process, there's no reason not to nudge them once they're done with their purchase. Don't totally remove the option of account creation for your customers, even if you offer guest checkout. Instead, make it easy for them to do so by asking for less information in your form fields. They've just purchased, right? So you presumably already have their e-mail, name, and shipping address. Don't ask them to provide all of these details all over again just to create an account. Also, make sure to remind them of the benefits of having an account (e.g. easy order tracking and access to their order history).
Another option is to ask them to sign up for your e-mail newsletter. You can provide incentives, give them updates about product discounts, offer coupons, and generally nudge them towards future conversions.
Think about the lifespan of your product, and time your e-mails against that. That way, customers won't get the perception that you're spamming—they're more likely to get the information precisely when they need to.
3. Ask them to download your mobile app or sign up to SMS alerts
Having a consistent presence not just in your customers' e-mails, but also on mobile is desirable—as long as you don't overdo it. Don't nag, but if you can entice them to opt in to geo-targeted promotions, you'll have another avenue to deepen the relationship with the customer. This is especially powerful for merchants with a brick-and-mortar presence where phones can recognize the store location and offer discounts or other incentives. Take advantage of behavioral targeting technologies to increase the relevance and value of your messages especially to your loyal customers.
4. Make sure you have great post-sale support or customer service
Although not directly related to conversion rate optimization, after-sales support plays a big role in the image of your brand. Your brand experience is only as good as your last—or most extreme—interaction with a visitor. If you leave them with a good experience, they're more likely to come back.
It wouldn't do to have the best user experience prior to the conversion, and then to abandon your customers when they've made a purchase. Make sure you provide customers with different ways to reach you when they have questions or problems with their purchase, such as through email, phone call, web chats, and social media. And when they do, be ready to help and promptly attend to their needs.
Remember that conversion rate optimization isn't about getting customers to act on a one-time basis. Think about the ways you can deliver the best experience to customers after the click and even beyond that. Impress and delight your visitors from their first interaction to the last and they'll be customers for life.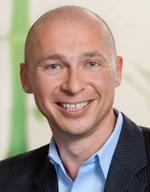 Tim Ash is the author of the bestselling book Landing Page Optimization, and CEO of SiteTuners (a firm that improves website conversion rate via conversion-focused redesign blueprints, landing page testing, and training of internal optimization teams). A computer scientist and cognitive scientist by education (his PhD studies were in Neural Networks and Artificial Intelligence).
Tim Ash will be speaking at the IMS Summit in San Diego on January 30. There is still time to register.
This article was originally seen on SiteTuners.
After the Conversion: 4 Tips for Customer Retention is a post from: V3 Kansas City Integrated Marketing and Social Media Agency