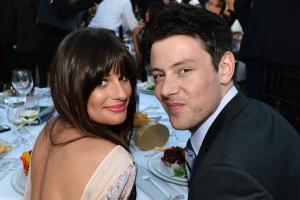 It was confirmed on Tuesday by the British Columbia coroner's office that Cory Monteith's death was a result of a "mixed drug toxicity" involving heroin and alcohol. The thirty-one year old actor's body was found in his room at the Fairmont Pacific Rim Hotel in Vancouver on July 13 by hotel staff after he missed his checkout time. His death is believed to have been an accident.
Monteith is one of the original stars of Fox's hit television show Glee and his death has left many fans of the show to wonder, where does the show go from here?
Many believe that it would be best for Glee not to go on because they feel the show will not be able to overcome the absence of its star Monteith who plays the goofy, lovable character of Finn Hudson. Others have felt that the show has been dwindling in quality since the third season and that this is an opportunity to call it quits. The show is still a gold mine for Fox, but ratings are not what they were during the first and second seasons.
I will admit that I stopped watching Glee after season three. I felt that when Ryan Murphy and other head writers decided to add a writing staff it messed up the story lines and arcs of the characters. Like others, I felt the writers didn't handle certain topics very well and were, quite frankly, insensitive. Also, there was too much going on all at once and I didn't appreciate how blatantly obvious  it was that some characters/actors were favored more than others.
However, I feel that in the wake of Monteith's unexpected and tragic death, Glee has a chance to redeem itself. The show has potential to be great again, but it will come at the cost of asking its cast (including Monteith's real-life girlfriend Lea Michele) to go through the emotions of their castmate and close friend's death all over again via his character onscreen.
Glee prides itself on tackling issues that teenagers and young adults experience today. The death of a family member or close friend is something many people have to go through in life one if not more times.
I like the idea of one writer who suggested that Ryan Murphy and the other Glee writers take the route that 8 Simple Rules did following the unexpected death of its star John Ritter. I would like to see the first episode of the fifth season (which has been pushed to November) as a tribute episode for the character of Finn Hudson; in a way, it would also be a tribute to Monteith himself who brilliantly acted out what could have been an easy character to dislike and mock in such a way that you wanted to be his friend. I would like to see the original Glee kids back in the choir room remembering their friend and singing out their sadness and heartache.
Following episodes should continue showing the various characters dealing with Finn's death in their own way. As in real life, people have to move forward while dealing with the loss of a friend. It would be unbelievable (and unfair) if there were to be no further mention of Finn Hudson following a tribute episode.
Monteith's death should not be looked at as the end of Glee. There is so much more that this show has to offer if writers and cast members are willing to wear their hearts on their sleeves.
Where do you think Glee should go from here? Share your thoughts below!
Email: [email protected]
Twitter: @_Camelia & @talkrealdebate