Written on February 6th, 2013 by Doyin
AfriTribe by Ayo O: It's more than just Fashion, it's a Symbolic Represenation

Posted in Accessories, apparel, Fashiontography, Lifestyle, News

Tags: 5-panel, Afri Tribe, fashion, hats, lookbook, symbolism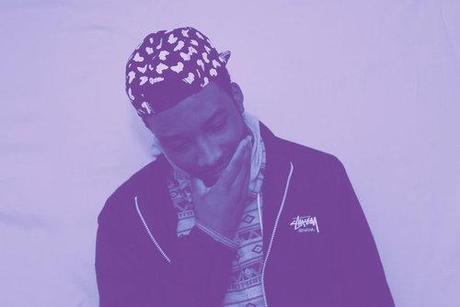 Afritibe creator, Ayo O
"They call me Ayo aka Papi Chocolate aka Young Mogul aka  Jollof Baby out here", the young entrepreneur and founder of Afri Tribe joked in our recent interview.
Ayo O., who is an upcoming designer/artist/student in the DMV region, has recently started to put out a line of hats that are quickly gaining interests of surrounding fashion enthusiasts. The hats which come in different patterns, shades and design are no doubt, very stylish but seem to represent more than meets the eye.
"…It's not really about fashion, it's more about symbolism" Ayo explained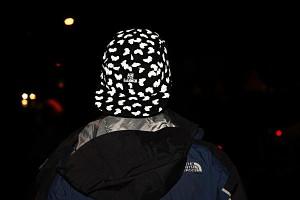 black 5-panel African geometric pattern by Afri Tribe
Of the first hats to meet the public eyes, was a five-paneled design that was available in both black and white and featured the distinctive geographic image of Africa as the pattern. This emphasis on African culture in his hat designs and the company name,  which is derived from "Afri" the clan that helped names the continent of Africa will allow people to "…learn more about the African Culture" Ayo hopes.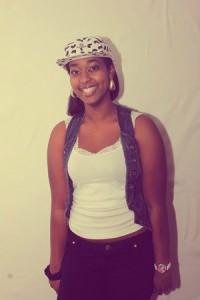 White African geometric pattern by Afri Tribe
Being a college student, at the University of Maryland, Ayo understands and recognizes the need to be an individual in crowd of thousands of faces. He believes that Afri Tribe will appeal to people who want to express themselves with their culture.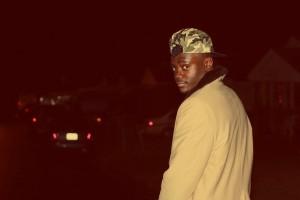 Camo Print by Afri Tribe
While he wasn't distinctively panning out ideas of how to start a fashion movement that would symbolize great things for various individuals, he does remember the exact moment when Afri Tribe became a solid idea. A gold and black spotted shirt that he once dawned and captured on the growing social network, Instagram, served as a template for his vision.
"I got a lot on compliments on it but I thought it'd be much cooler if the spots were Africa"
Apart from the birth of Afri Tribe, I know fashion enthusiasts and supporters of Afri Tribe must be wondering how Ayo was able to put his plans into action. The young man says that he saved up a lot of money and started researching manufacturers and contacting them before sealing a deal with one that he thought best suited his company.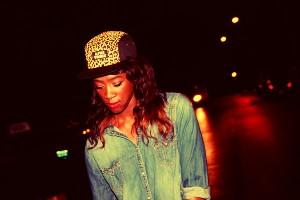 Leopard print hat by Afri Tribe
Although putting together a line of hats is not a simple as Ayo makes it seem, his work speaks for itself. In addition to his look book that he recently dropped, his products which include, the classic African geographic print, leopard, camouflage, etc can now be purchased at theafritribe.com. To continue this journey with Ayo, be sure to follow him on Instagram and Tumblr @afritribe  and @allseeingayo where he'll be sure to keep you updated.


Doyin
I was born in upstate New York, In Westminster County in the year 1992 to two loving parents, of Nigerian, West African descent. I was raised in various parts of the world including Trinidad and Tobago, Nigeria and Switzerland. I currently attend Salisbury University, in the state of Maryland, where I am a sophomore and my major is pre-nursing. In between changing schools and carrying suitcases between countries, fashion is the only thing that never seemed to change. From the time that I have been able to pick out my own clothes until now, my relationship with fashion has only blossomed and become deeper. I developed a love for fashion at a very young age, and my mother has always been there to encourage me to try new things and fear none other than God. I am always open to exploring and researching new ideas in fashion.
More Posts
Follow Me:


You can skip to the end and leave a response. Pinging is currently not allowed.