It's Monday, again... Happy Monday loves! It's a nice, brisk, sunny day here in Connecticut with a little more than a month left before I move back to California. In the meantime I'm enjoying the East Coast Spring and spending time in the sun with my friends as the academic year comes to a close.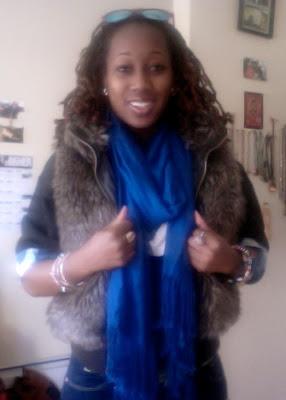 African print and African clothes have been used in fashion and clothing in West Africa for years, and in the last couple years has become very popular in the U.S. Usually they call styles that are in a traditional print or fabric from (West) Africa or South America are called "tribal" prints. The term "tribal" or "tribe" is problematic and often times incites inaccurate and derogatory images of places in the Third World.
My Ivorian godmother made this shirt for me. I have a few pieces made from African print by various friends of the family who are West African. Thus, when wearing African print became trendy, the pieces I had made for me also became trendy. Another reason why you should always keep statement pieces, they usually always come back into style.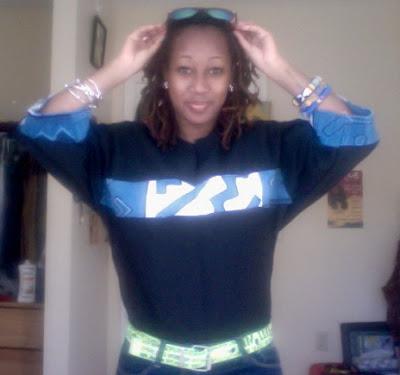 Since it was a little chilly I wore this faux fur vest and a blue scarf to keep me warm while outside. Of course I'm wearing red sunnies and bracelets.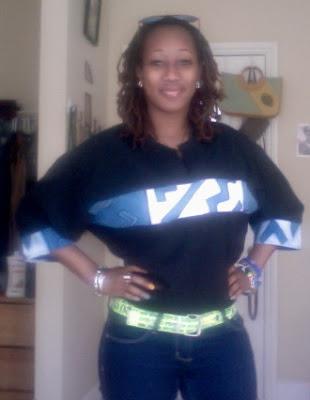 This past weekend one of my best friends, who graduated last year, came down to spend the weekend. So Saturday her, our other friend, and I went to brunch, got our nails done, then went to the festival outside on the hill at our school. It was lots of fun, nice girls time. Below is a picture of my nails. I never get less than two or three colors. I love colors, and bright ones at that.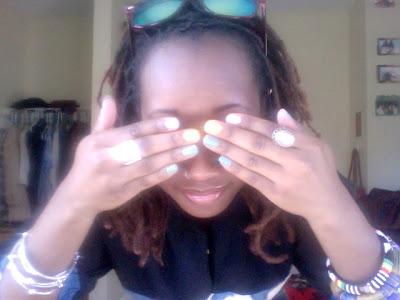 Have a great Monday!