I fell in love with a small island in Greece while reading a book that ended its tale in a small island in Greece. This made the island all the more special for me, as if I was meant to be here at this time. Aegina is a short boat ride away from Athens, it is everything every guide book has ever promised you, or so the rich of Athens will tell you, who come here to get away from the city.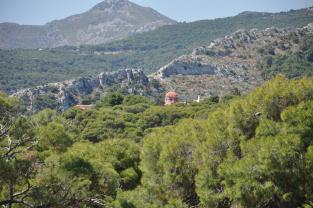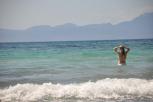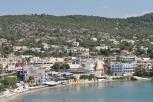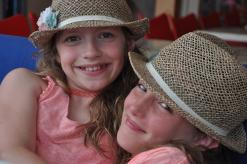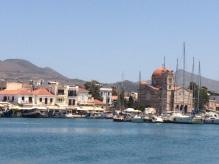 It is easy to forget just how smothered we are in the UK, everything is set out for you and made safe, and yet here, ironically in another island you can breath again, you are free. In Aegina you can drive around tiny cobbled lanes, skirting around the stray white nondescript cats of Aegina and the fish caught that morning, you can park your hired scooter or quad-bike (the choice is yours) any where you like, never worrying about fishing for the last bit of change out of your pocket for parking.
What is there to do but sit back and relax? Explore the island in your own time, driving past giant cactuses and fields of pistachio trees. Visit the majestic Temple of Athena, drive up the long winding mountain to walk around the ancient Greek ruins. Pistachio's are grown on the island and celebrated every September with the festival of Fistiki (Pistachio). Aegina produces every type of thing you can think of to do with a pistachio, and it is a delight to wonder around the island and find them all! My personal favorite being pistachio butter, very much like peanut butter.
I am looking forward to returning to the island of Aegina, a rare feeling for me as I am usually enthralled but always eager to move on. But, I would also like to see more of Greece. To stay in Athens and Thessaloniki.