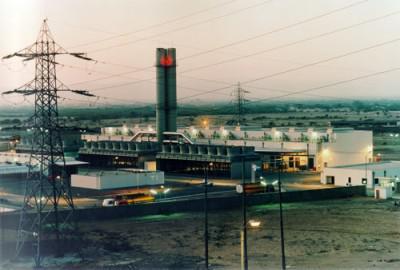 Pakistan's private sector seeks to diversify the country's energy supply. Pictured is a diesel power plant in Pakistan. Photo: http://www.power-technology.com/
Pakistan's inability to generate enough energy is one of the key reasons for slow economic growth in the country. Pakistan generates around 10-12,000 megawatts per day, which is not enough to meet the demand for over 20,000 megawatts. Circular debt and lack of investment in power plants have prevented the country from meeting its energy demands, leaving business, industry, and regular citizens to suffer.
In fact, regular power outages ranging anywhere from 4 to 12 hours a day are becoming a norm. There have been protests across the country, some resulting in violence and deaths.
Pakistan's business associations estimated earlier this year that the ongoing energy crisis may lead to 1.6 million job losses. Refusing to stand back and watch the economy suffer, they launched an advocacy effort to reform the energy sector and attract the needed investment to increase power generation.
As a result of continued pressure from business associations, in April this year President Zardari formed a taskforce to look into power sector reforms in the country. After months of work, last week the National Assembly of Pakistan finally passed a law to facilitate investment in the power sector. According to the law:
There is also a shift in emphasis from thermal to hydel and coal-based power generation, and private investors are already showing interest in undertaking such projects. For this purpose, PPIB [Private Power & Infrastructure Board] will be required to play a more proactive role in power sector, which is being transformed into a competitive power market in Pakistan.There is growing realisation in power sector of Pakistan that for the envisioned objectives to promote, encourage and facilitate private investment in private power sector and for that matter to implement the Power Policy, a permanent statutory body must be created to fill in the current legal and administrative vacuum that is bringing about various technical, legal and administrative issues.
For the past several years, CIPE has brought chambers of commerce together at an annual presidents' conference to get the business community to coalesce around a common set of issues and become a voice for reform in Pakistan. This year's meeting ended with a declaration on much needed reforms in the energy sector, which are beginning to bear fruit with a passage of a new investment law.