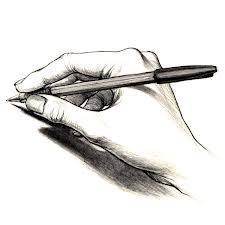 (Photo: Ramapo College)
Recently, CIPE announced the launch of the 2012 CIPE Youth Essay Competition. As we look forward to reading a new batch of essays from young leaders around the world, winners from last year's youth essay competition have advice for their peers.
Tackling issues of democratic governance, corruption, and sustainable development in their own essays, when interviewed about what they would like to see in the 2012 contest the 2011 winners emphasized the importance of local solutions, gender equality, freedom of press, and political pluralism.
Babatunde Gabriel Oladosu, 2nd place winner in the economically sustainable development category, said "I would love to see young people proffer local solutions to local problems. I believe that local solutions remain the way to go even in a globalized world. I'd suggest an essay that challenges youth to innovatively solve social problems using local resources and insights."
From the corruption category, 1st place winner Chukwunonso Ogbe looked to gender equality as a priority for this year's entries: "I would like my fellow youths to appraise the issue of gender inequality that has been a bane to the growth and development of many nations and caused many women to be subjugated and discriminated against. I would like to see a resourceful discourse on the issue of gender inequality cum discrimination, and how same adversely affects development. I would like my fellow youths to look into the issue of gender inequality from a dispassionate dimension, in order to proffer pragmatic solutions on what could be done in order to address the social anomalies that emanates from the unequal treatment meted on women."
Judith Aduol Nyamanga, 3rd place winner in democratic transitions, highlighted the proactive and supportive role media can play in democratic reforms. According to Nyamanga, "Democracy thrives in a free but responsible society. What role can the media play in enhancing democracy? What tools of communication can the media design to use in ventilating/enlarging the democratic space? Are the tools reachable to the larger audience given the diverse characteristics that such audiences are made of? What are some of the challenges the media face while in the quest for democratic development? How can the media overcome the challenge caused by government's influence or individual influence to go slow on such a noble cause?"
Political pluralism was also a theme among the winners. Kirsten Han, 2nd place in democratic transitions, connected political pluralism with non-violent movements and local solutions: "I would love to read more about non-violent conflicts/people's movements in different countries. In a way it's also part of democratic transitions, but it would be great to see the focus on bottom-up initiatives and people coming forward to take the lead and to organize themselves."
Riska Mirzalina, 2nd place in the corruption category, added "[A] topic on pluralism and peace would be an interesting topic as nowadays, migration has allowed people to integrate with different cultures and democracy has opened the doors for some voices which have not been heard before."
Finally, two suggestions from the 3rd place corruption winner Ruth Nyambura hit the nail on the head, so to speak. She advised topics on "growth mediated development; how to ensure that economic growth translates into equitable development for all." As well as on "Youth employment; how to save our generation from becoming a lost generation."
Now YOU can answer Ruth's prompts and reflect on the other winners' suggestions. This year's theme is entrepreneurship, and inclusive growth as well as youth unemployment feature prominently in the three categories.
This year's competition is open to all youth (age 18 – 30) from around the world. For more information on the 2012 CIPE International Youth Essay Competition see: http://www.cipe.org/essay/
Winners of the competition will receive a $500 honorarium, and CIPE will publish winning essays as Economic Reform Feature Service articles. Also, one grand prize winner will be invited to an all-expenses paid trip to attend CIPE's upcoming Democracy that Delivers for Entrepreneurs conference in the U.S., planned for April 2013.
The deadline for submission is October 19, 2012, so don't wait until the last minute to enter!