Howdy!
How was your weekend? Mine was pretty wonderful. We got to spend time with the in-laws Friday evening and Saturday morning. It was so nice to be able to catch up with them and show them some of our favorite places in Austin.
Saturday night we tried out a new restaurant call Jack Allen's. I had the most amazing salad with achiote chicken, pears, figs, walnuts, and a champagne vinaigrette dressing. We also had a gorgeous view of a little river right by our table. I'm sure it's breathtaking in the Spring when everything is green.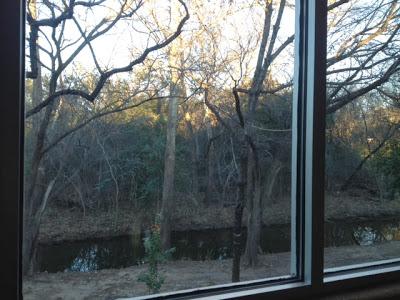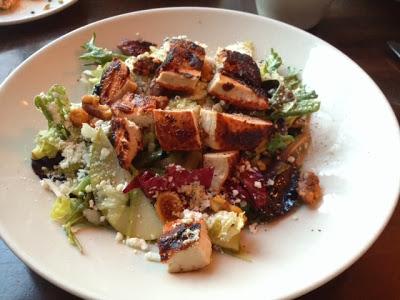 After dinner, we headed up to campus to watch UT play Texas Tech. It was a pretty good game and Texas ended up winning by 3 points!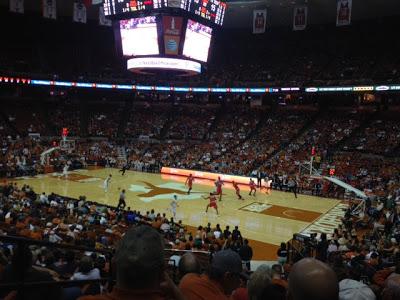 Sunday morning I woke up and dove head first into my workout. I did a TRX strength and Tabata workout. It was killer! I'll have to full workout up for you tomorrow. After my workout, I did a quick grocery store run to pick up the essentials for the week. On Saturday, our neighbor told us about a place about an hour south of Austin called Pedernales Falls State Park and we we so excited to check it out we had to go the very next day. We packed up our lunches and headed that way around 11 AM. The drive wasn't too bad and it was definitely worth it!
First, we drove up to Pedernales Falls overlook. It was absolutely gorgeous and fun to get to climb on all of the rocks.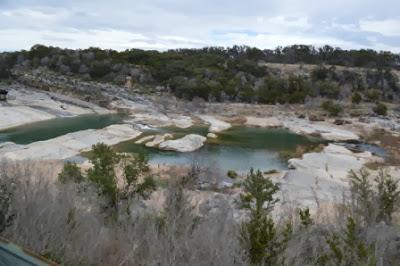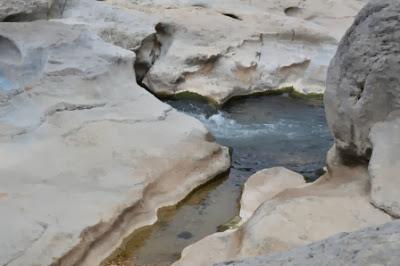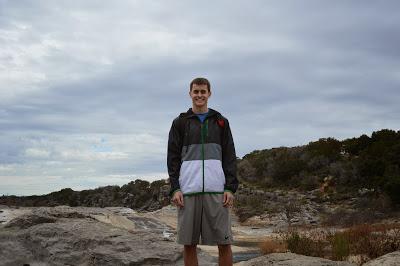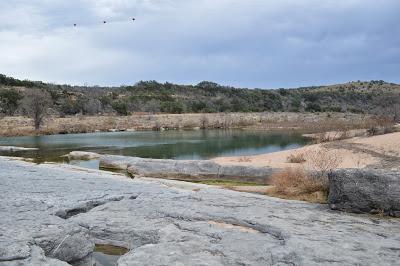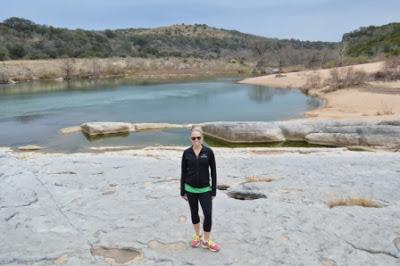 Next, we headed back down the hill to start our 5.5 mile hike through the park. The trail was a good mix of up hill climbs and walking trails so it was a great workout. We actually had to take off our shoes a wade across a river at one point. The water wasn't very high but it was FREEZING! The trail took you up one of the large hills to a beautiful overlook of the hill country.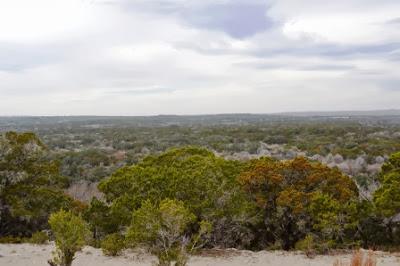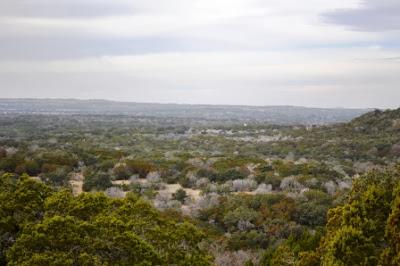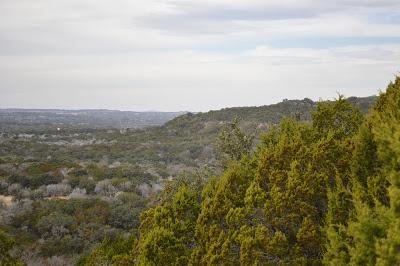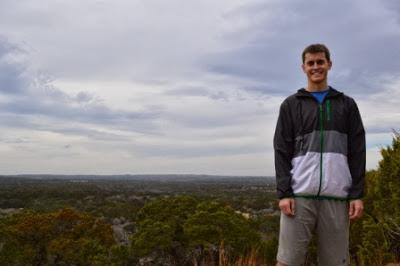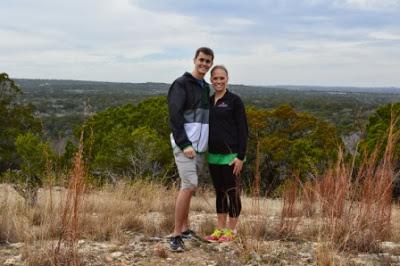 It was so much fun and a must see if you live in the Austin/San Antonio area! All in all, we hiked about 6+ miles at the park. When you throw in my morning strength workout and the 2 mile walk I did with the pup when we got home, I have some pooped out legs to say the least. It was all totally worth it for a fun day of hiking and quality time with the hubs!
Now, I'm refreshed and ready to tackle another week!
Are there any good hiking trails in your area?
In health,