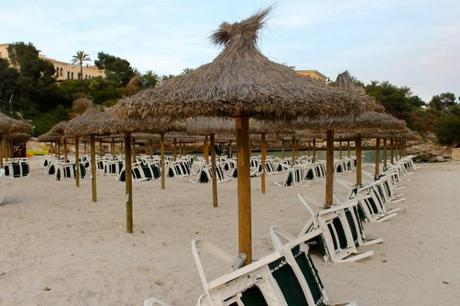 I'll admit it; I wasn't that excited to go to Mallorca.  In my opinion, Mallorca is to Germany what Cancun is to Canadians – a place you go to sit on the beach and not do much else.  Being a beach bum may be some people's idea of a good vacation, but not mine.  I relax by doing stuff, not by doing nothing.  Fortunately, I learned I was wrong.
There are plenty of beaches in Mallorca where you can relax and do nothing, but there's also another side to Mallorca:  Adventure Travel – one that I find much more appealing:
Cycling in Mallorca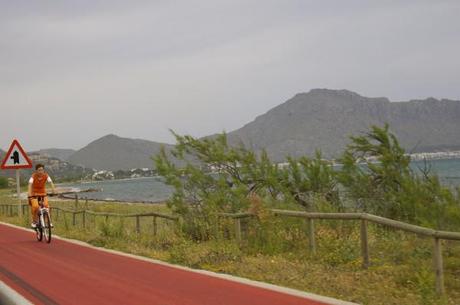 It turns out that Mallorca is famous for cycling.  You can cycle leisurely by the sea on a flat paved road on the northeast side of the island.  The views are spectacular and the cycling is easy.  If you're looking for more of a challenge head to the west side of the island where there are some serious mountains.  It was with a mix of admiration and "Are you crazy?' that I observed cyclist after cyclist working there way up the mountain turn by turn.  Watching them I realized that I'm more of an east side cycle kind of girl. I don't like mountains when I'm on a bike!
Hiking in Mallorca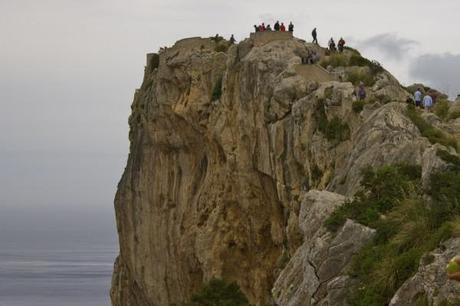 I was surprised at how mountainous Mallorca was and the multitude of hiking trails.  There are short easy walks to the touristy spots, and longer full day hikes on both the west and northeast parts of the island.  I did some short hikes on both parts and thoroughly enjoyed it
Exploring Mallorca's Coast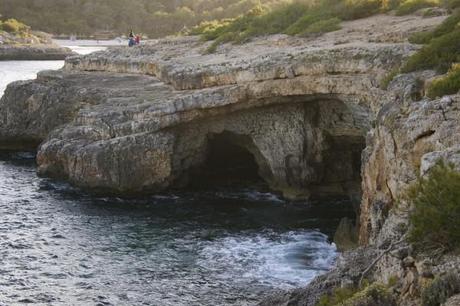 We found a park along the eastern coast simply by looking at a map and deciding to check it out.  It offered relatively flat hiking trails with sea views and hidden coves.  These may be popular during the day but at sunset it was practically deserted, making for a romantic stroll with my husband.  I suspect there are many of these types of places in Mallorca – you just have to explore.
Diving in Mallorca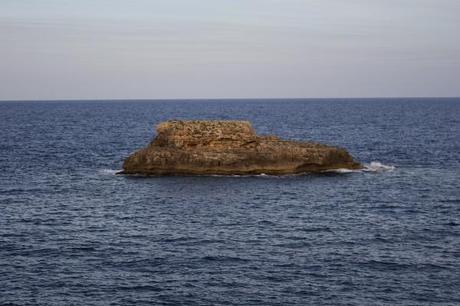 Apparently there is good diving along the east coast in Mallorca.  The weather didn't cooperate while I was there and as a result I only did one dive.  Due to bad visibility and strong currents it was not a good dive, as there wasn't much to see.  I would like to go back when the weather was better to check out the diving as it sounds like there are some interesting dive sites.
Climbing the Look Out Tower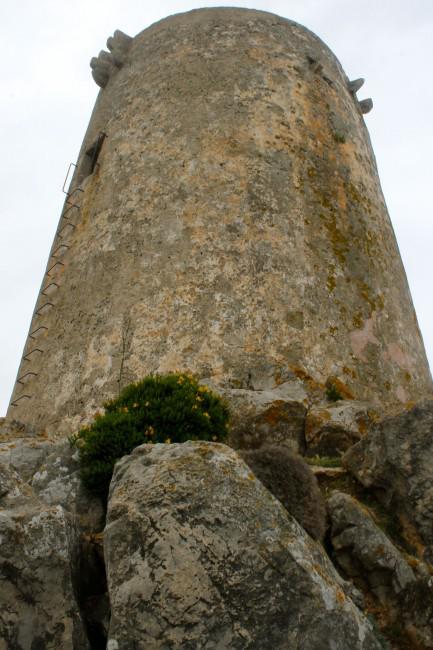 Cap der Formentor, the most northeast point of the island, was my favorite part of Mallorca.  The views of rugged rocks and cliffs plunging into the dark blue sea are beautiful.  The views are even better if you climb the look out tower.  It involves climbing a steep latter that clings to the outside of the tower and another short but vertical ladder inside the tower.  It's not a long climb, but can be unnerving if you are afraid of heights.  I loved it as it made me feel like a kid again!