This week Brandon had no visitors and the weather was sunny, so we decided to take a hike.  Since Brandon and I had a wedding to attend that evening we decided to stay close to town.  I've been following the notices from Hike Tajikistan, a local group that leads Sunday hikes every weekend.  We don't hike on Sunday, but I've been keeping up with the emails for ideas of good places to hike locally.
The hike for this Sunday started by the local cement plant, about ten minutes north of our house, so we decided to scout out the route for them.  Our first attempt to find the route ended very quickly in a big iron gate across the road.  But, being intrepid Saturday Adventurists, we kept going.  We passed another road that looked promising and decided to try it out.


The road started out concrete but very quickly turned to a very muddy gravel road.  I almost gave up when the road turned to small ponds, but Brandon pushed on and finally justified buying a four-wheel drive vehicle.  We pulled off the road a little while later and set off on our hike.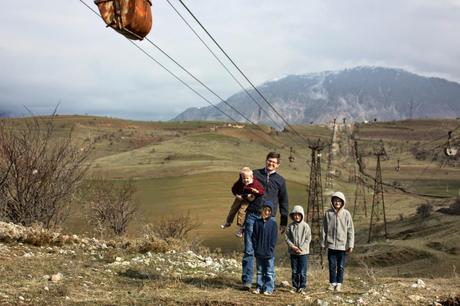 We followed the line of a very old bucket system that looked like it had moved rock from a quarry to the concrete plant.  When it started moving we realized that it was still moving rock from a distant quarry to the concrete plant.  And then we moved from underneath the lines when we saw the piles of rock that had fallen out of the buckets over time.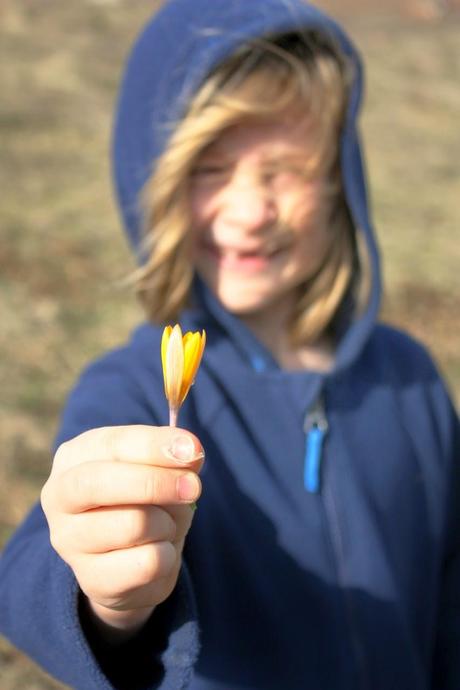 Sophia filled my pockets with small spring flowers.  We've had a very mild winter and the weather on Saturday was beautiful for hiking - sunny and low sixties.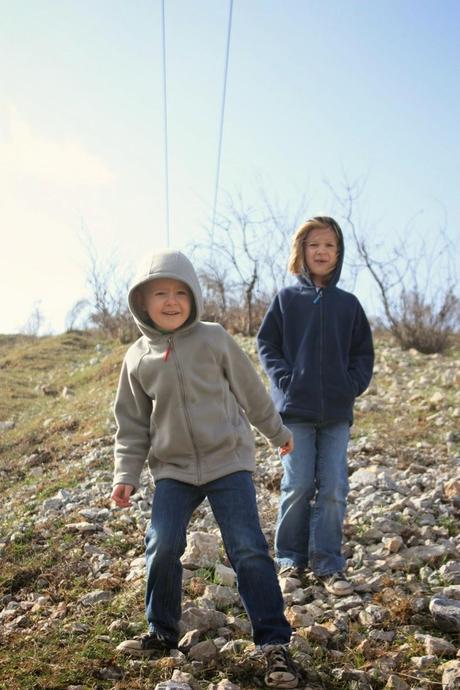 The children, of course, thought that the hike (more like a walk) was interesting for about ten minutes.  Then the complaining started.  We just laughed and kept walking.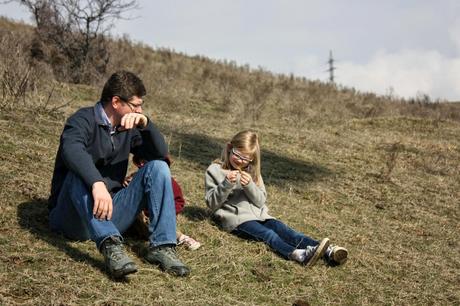 We stopped for a rest break and a discussion of Alexander the Great and his Central Asian bride, Roxanne.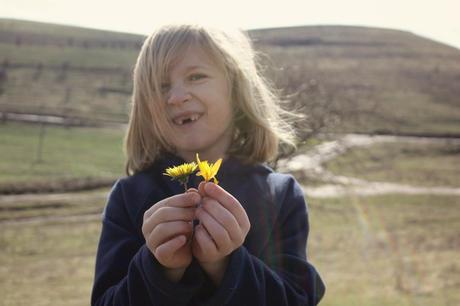 Sophia picked more flowers.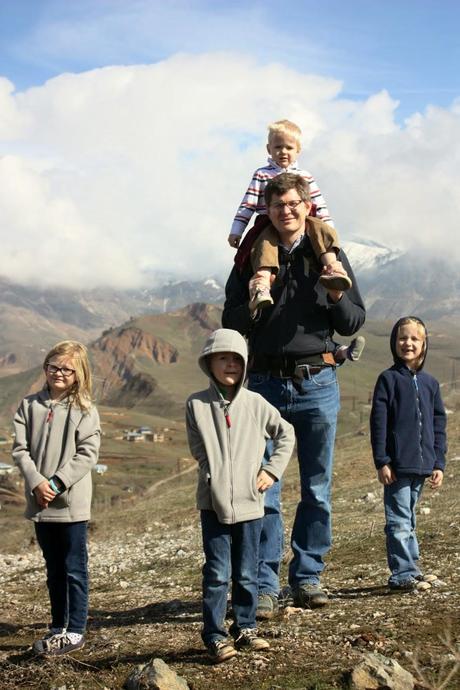 We finally reached the top of the ridge in the very first picture.  We've got some work to do on the children.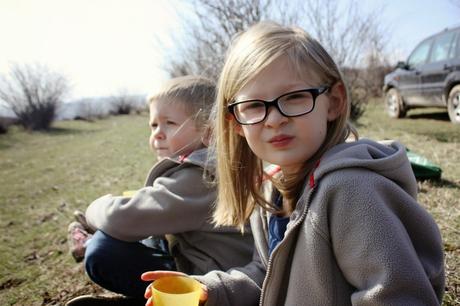 Then it was back to the car for the snacks.  Joseph started asking about snacks the minute we left the car and wouldn't stop asking for the entire hike.  He only ever shows up for the food.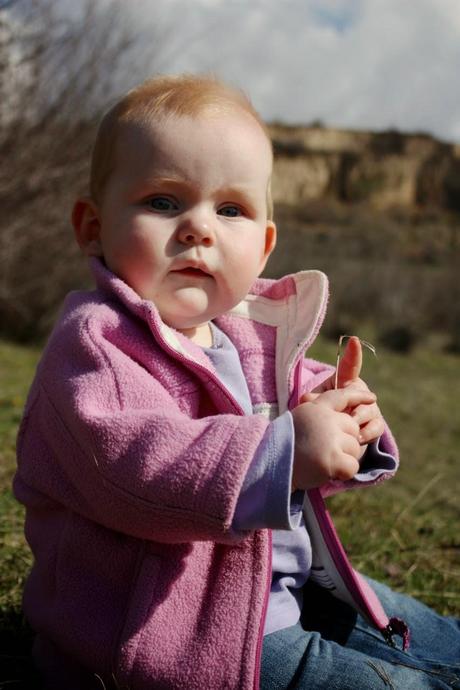 Eleanor was fascinated by all of the grass and dirt and leaves on the ground.  She also got herself a reasonable sunburn.
The car was coated in a thick layer of mud by the end, so when we got back everyone helped wash the car.  Brandon didn't want to hide his head in shame when we drove up to the Hyatt that evening.  
I'm getting spoiled by living in a such a small town within easy driving distance to such lovely hikes.  I can't wait until wildflower season!