Do you know what really gets me hot? Science Son! Seriously…I can't think of a more perfect evening than a beaker in one hand, a beer in the other, and my sweetie at my side. The Telus Spark Science Centre in Calgary, AB offers an Adults Only Night on the second Thursday of every month that is the perfect setup for the perfect date night. The evening starts off at 6 PM and runs until 10 PM. The Science Centre opens up for this adults only night with a full bar and a DJ spinning cool tunes all night. Each event features a different theme each month so there is always something new to entice your senses.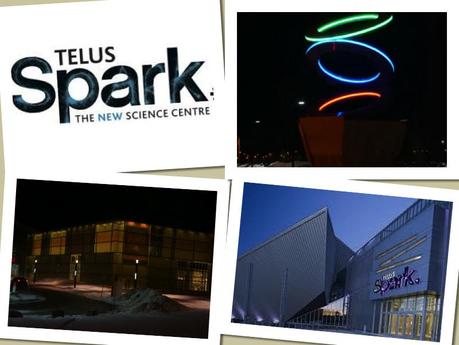 Telus Spark Science Centre
The Telus Science Centre in Calgary, AB has done something simple to entice adults and I am utterly shocked that science centres everywhere don't do this! They have an Adults Only Night!!!

The theme for our visit was Nature Unleashed. They had several sponsors come out and show how to prepare and survive natural disasters. They had an amazing exhibit that walked you through some past major earthquakes, tornadoes, hurricanes, and typhoons. It was pretty neat to see what Mother Nature is truly capable of.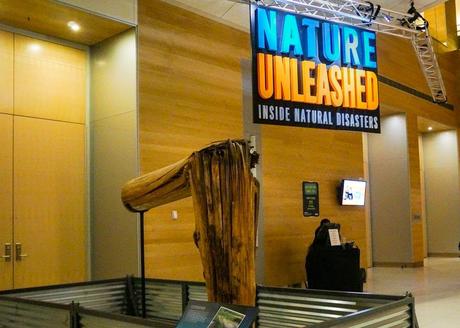 Nature Unleashed
Most people take their kids to Science Centres for a day of educational fun. I am always surprised by the amount of adults that never visit these places because…well…they are adults. Kenin and I make it a point to hit up these places at every chance we can get to let our inner children come out to play.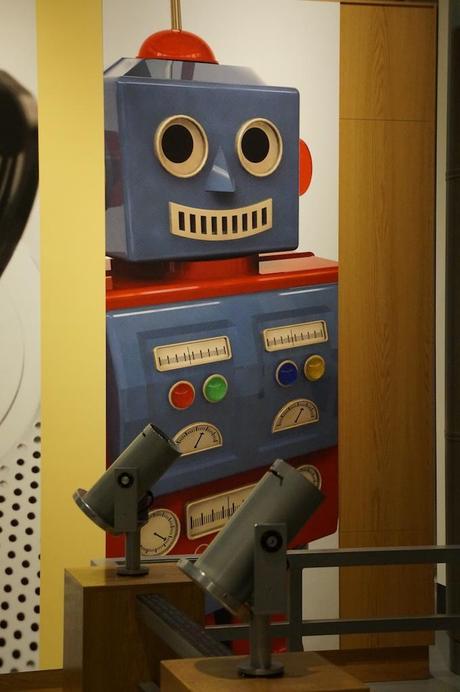 Robots need love too!
You can visit the Telus Spark Centre and spend a romantic kid-free evening droppin' some science. The DJ spins upbeat music while you get to play with all the interactive exhibits at Telus Spark. One of my favorites was this cool exhibit where you can study water flow by dam building. I spent about 20 minutes building an amazing dam with crushed shells, rocks, grass, and other equipment. Then I spent 20 seconds cutting a river through the middle and flooding "the plains". I wanted to do it all over again, but there was so much left to see and do.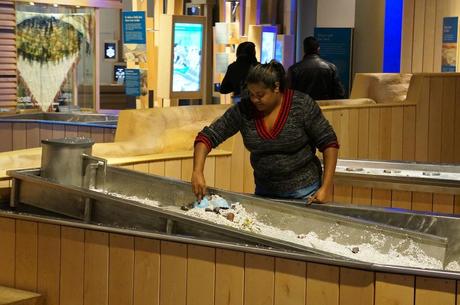 I can be the Beaver!
The Nature Unleashed theme let us do things that would be necessary for survival…like making FIRE! The rotating exhibit featured educational information about natural disasters and survival techniques. You can start (or attempt to start) your own fire and be the next Bear Grylls. The volunteers are there to help you step by step in creating your own fire and then extinguishing it (if you are successful).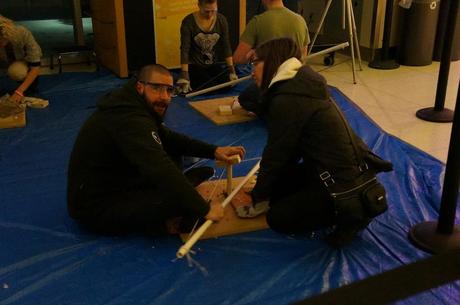 Making a fire
I love learning and exhibits that allow me to touch things fills me with joy. Hands on learning is the best way to go. You remember things that you get a chance to interact with. Telus Spark let's you use all of your senses with their many exhibits.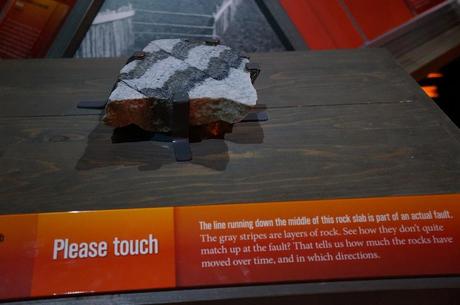 Hands on deck
They promote playing and having fun while learning about different scientific principles. They even managed to inflate my ego a bit on my visit.