Jenny is unloved, unemployable and emotionally unfiltered. Her long-suffering friends seem sick of her and whilst her social media portrays her life as a bed of roses, it is more of a dying succulent.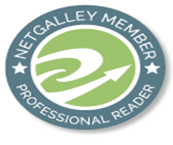 Could things get any worse? Her mother is on her doorstep with a suitcase, and Jenny is about to find out...
Adults is a 'hilarious and heart-breaking' ( Red magazine) novel about living online and trying to find yourself in real life; a hymn to the power of female friendship and an essential read for you and every woman you know.
***
[I sit and wait for her, my feet swinging under the bench]
***
(@BoroughPress, 30 January 2020, 400 pages, ebook, copy from @BoroughPress via # NetGalley and voluntarily reviewed)
***
***
I really enjoyed this book. It's different than the usual books I read which tend to be dark. What can I say? Every now and again it's good to step out of darkness into the light and feel the sun on your face. Or something like that. I enjoyed every word of Adults. It's very funny and very real. Jenny is an amazing character, such a delightful mess. She reminds me of an ex. I loved Jenny a little. I wanted to hang out with her and give her a good shake at times to save her from herself. Jenny's experiences with social media, panicking about what to say, how to say it and how it will be interpreted were painfully spot on. There are some sad moments as well between Jenny and her boyfriend, Art during and after the end of their relationship. This is feel good book about life and love. I had such fun with it.