Adoption of plastic chassis may reduce tablet price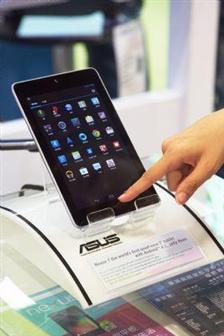 The ever increasing demand for cheaper tablets has pushed supply chain makers to adopt plastic chassis especially for entry-level tablets. The move will definitely minimize production cost as well as providing profits for manufacturers and retailers alike. A higher proportion of tablets with plastic-chassis will increase in 2013 according to a tech website, Digitimes.
With the increase use of the plastic chassis will eventually benefits Taiwanese plastic chassis makers such as Ju Teng and Foxconn Electonics (Hon Hai Precision Industry).
Meanwhile, with more brand vendors entering the entry-level tablet market such as Asustek Computer, Amazon and Google, it is also expected that plastic chassis will be the best choice for a lower cost tablets.
Digitimes stated, "Since prices for some tablets may drop to only about US$99 in the second half, adoption of plastic chassis will be a viable option to significantly reduce costs."
We will be seeing relatively cheaper tablets as early as the third quarter or the first quarter of 2014.
Adoption of plastic chassis may reduce tablet price