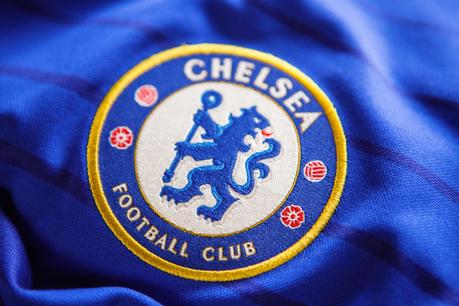 Chelsea release their home kit for the 2014-15 season (Adidas)
Adidas released the new Chelsea how kit on Friday and the launch is accompanied by an exciting new campaign, 'Forever Blue', featuring a stunning video in which five Chelsea players are captured in their favorite Chelsea moment and immortalized in unique sculptures.
Narrated by manager, Jose Mourinho, the video references iconic goals, saves and celebrations that will live long in the memory. It features Petr Cech's penalty save from Bayern Munich's Bastian Schweinsteiger which set up our first Champions League success in 2012, Fernando Torres's opening goal against Benfica in last season's Europa League final, Gary Cahill's volleyed strike against Spurs, Oscar's wonder goal against Juventus and most recently Eden Hazard's hat-trick against Newcastle in the Premier League.
The campaign, which follows on from last year's memorable "It's Blue. What else matters?" imagery, sees the players eventually breaking free from their sculptures to reveal the new kit for the 2014/15 season, ready to create many more moments that will be Forever Blue.
Post
by The Mad About Futbol Show.
The new shirt is designed using engineered fabric showing contrasting blue tones on the front panel, including a two-tone striped design, and also includes the latest premium adidas technologies such as the industry-leading breathable material – ClimaCool. The design takes inspiration from club kits in the late 1980s and early 1990s.
Chelsea FC Chief Executive Ron Gourlay said: 'We are very proud to have once again worked with adidas to deliver a standout campaign to launch our new home kit for the 2014/15 season. The creative theme of "Forever Blue" and capturing those memorable moments that will live in the minds of our players and fans is a great way to bring the new kit to life.'
Petr Cech added: 'The players all love to get involved in these campaigns and the idea of being "Forever Blue" is something that everyone at the club can relate to, as we all have our own unique memories from our careers. I know that my moment in the Champions League final will stay with me forever and I am excited to see that my sculpture will help me share that moment with the fans.'
Adidas Brand Director, Nick Craggs comments on the new launch:"Chelsea Football Club is steeped in history. History is made with every goal, assist, tackle and clean sheet. The players at the club are adding new chapters to the history of the Premier League every week. Working with the players and identifying their moments over recent years in adidas shirts, we have managed to create a compelling campaign that will remain with the club forever.
"It is not just about wearing the shirt; it's what you do in the shirt. For the fans. For the team. For the color and for the future."