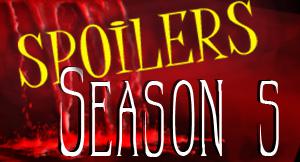 Below are additional casting calls for Episode 5.06 of True Blood.  We don't yet know the title of this episode but it will be written by Alan Ball and Directed by Dan Attias.
TRUE BLOOD, Episode #5.06
[JOE BOB] CAUCASIAN, EARLY 30s, White trash. An anti-vampire terrorist wearing an Obama mask to hide his identity, he shoots one vampire with a hunting rifle and takes his victim prisoner. Recurring.
[FEMALE NURSE] 40s. This polite but authoritative female nurse attempts (but fails) to stop a conversation between two upset patients. Co-star.
[MALE NURSE] This male nurse politely attempts to restrain an agitated patient on a gurney. Co-star.
[UNSAVORY VAMPIRE] Male, 30s to early 40s. An unsavory male vampire feeding in the alley behind Fangtasia, he's chowing down on a victim whose heart is slowing to the point of near-death. Co-star.
source: imdb.com