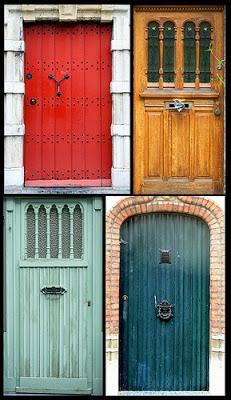 Photo by Kotomi_.
In decades prior, older adults often lacked options for aging with support. Many either stayed too long in their own homes without adequate services, or they moved too soon  into a skilled nursing facility.
Older adults today have more options for where and how they age. There are a myriad of places where older adults are living:
Types of Housing
Long-established Home (with or without modifications for aging in place)
Relative's Home
Active Adult Community
Senior Apartments (some are government subsidized)
Independent Living Communities
Assisted Living Communities
Subacute "Step-down" Facility 
Long-term Acute Care Hospital
Skilled Nursing Facilities
Continuing Care Retirement Community (2 or more levels of care under one roof)
Some of these choices might be unavailable or difficult to acquire due to constraints on finances, family availability, geographic location, health, or limited supply / vacancies.
Services Added to One of the Above Settings
To offset some of the limitations to seniors seeking appropriate housing, there is growth in businesses offering support services. Fortunately, many kinds of services can be added to an older adult's current housing--whether it be in their long-established home, a retirement community, or an assisted living center.
Receiving these services at home often benefits the older adult's well being.  For example, a
ccording to a
survey
by Home Instead Senior Care, Inc., older adults receiving the service of in-home non-medical care receive 2.5 times the hours of care per week on average: 
The seniors with paid in-home non-medical care received an average of 87.9 hours of total care per week, compared with 35 hours for the second group. Put another way, in any given week, older adults who have such care will receive about two-and-a-half times as much assistance as the seniors who do not.
Many of the following services allow older adults to stay in a more familiar and comfortable environment.
Memory Care 
Non Medical In-Home Care 
Home Health Care (which can include an array of medical specialists such as nurses, therapists, foot care specialists, etc.)
Hospice Care
Palliative Care
Older adults might also remain in their current housing but participate in an adult day program at another location during the day.  If an older adult does transition into a skilled nursing facility, some of these services--such as memory care, hospice care an palliative care--can be added there, too.
While it's difficult to predict the exact path a person will take during the aging process, these housing options and care services can make the challenges of aging a lot more manageable. It's important for older adults and their adult children to explore these options so that they can more appropriately apply them if the need arises. 
Thankfully, we live in an era where these services exist.  As the Baby Boomers move from midlife into late life, the number and kind of these services are expected to grow.  It's an exciting time of opportunity for improved housing and care for our nation's older adults. 
Sources:
"Guide to Types of 50+ Housing" (blog post) National Association of Home Builders. Accessed 9/27/13.
Paid In-Home Care: Improving the Lives of Family Caregivers
. (2010) Home Instead Senior Care. 
State of the Senior Housing Industry
. (2013) Society of Certified Senior Advisors. 
Steinberg, Ewelina, Michael Steinberg and Sherri Denning. Home Instead Senior Care, Inc. of Wichita. Interview. 9/20/13. 
Transitions of Care in the Long-Term Care Continuum
. (2010) The American Medical Directors Association.