Do you use mobilepress as your wordpress mobile theme? Do you get lots of traffic from mobile? Do your mobilepress have a share button? Don't answer because I've already known the answer. For your blog or website to grow you need people to read it and share your content so more people can read and also share, but what if your mobile readers can't share your content because no share button for them to do so? It won't be good right? So on our today issue, we are going to put a share button to our mobilepress theme so that our mobile viewers can easily share our content to their friends and loved ones.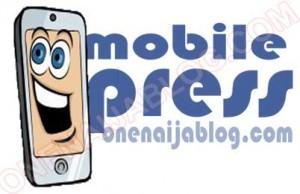 Before we proceed with this short tutorial, just know that you do not need any additional skills just follow the steps and you are there. Shall we proceed?
HOW TO ADD A SHARE BUTTON TO YOUR MOBILEPRESS THEME
In order to make it as simple as possible we are going to be using a plug-in called "post layout".
What is post layout plugin: According to the author of the plugin, a "Post Layout" gives you an incredible flexibility to insert whatever you want in posts and pages body. The reason I love this plugin is anything you do on your desktop view will also affect the mobile view. like my previous post on "adding "email subscription" at the end of your posts." , if you watch, the subscribe by email showed on desktop and on mobile view. You can download the post layout plug-in here

Now let's proceed by putting the share button for our mobile viewers, copy the below code.
" displaytext="facebook" st_url="" class="st_facebook_buttons">

" displaytext="twitter" st_url="" st_via="proudlyonenaija" class="st_twitter_buttons">

" displaytext="sharethis" st_url="" class="st_sharethis_buttons">

" displaytext="pinterest" st_url="" class="st_pinterest_buttons">

" displaytext="plusone" st_url="" class="st_plusone_buttons">
Have you copied it? If you have copied it, it is time to paste it in our post layout. Hope you have installed your post layout plug-in? Now go to settings in your admin panel and click post layout. Once it opens click to check the "Enable the mobile user agent detection " in the general options.
Where do you want the share button to be? If you want it to be above post paste the code "Before the content" at the "For mobile content" section, and if you want it to be below post then do the same below "After the content" paste the code at "For mobile devices" .
STEP #2: If all this is too stressful for you then you can do it the easiest way by installing sketch bookmark plug-in. download sketch bookmarks here, after downloading it, install it and it will automatically show up on the mobile view of your wordpress, now tell me how cool is that? Really cool, I know! So you can either use the first step or you use the second step.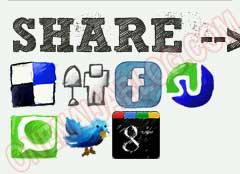 Whichever one that works for you, don't fail to drop a reply by using the comment box below.
If this post is helpful, do click the like button, share us and recommend us to friends. Do not forget to subscribe to our feed for latest update on the go.