At the time of refurbishing the motorbikes' wheels through modifications, you need to ensure the ones to add value and the ones, which will not. As motorbike wheel refurbishments are a part of modifications, so these are the three options that will definitely add value and improve the appearance of the wheels along with their performance, while increasing the value in the entire process.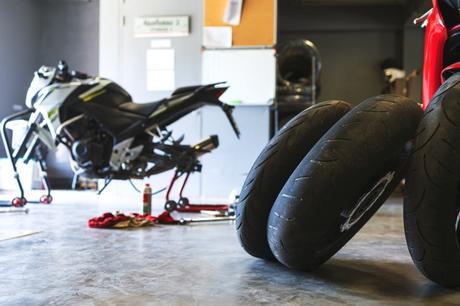 Performance Tyres
Tyres have a major role to play in the motorbike wheel performance. Worn, bald, punctured, and damaged tyres cause added difficulties for the motorbike to run and it, in turn, becomes more dangerous for the riders riding down the road. The high-performance tyres may always not be cheap, but once you have invested in them, they will serve their purpose for a long.
When you have to upgrade your motorbike wheels and then sell, the potential buyers look at the condition of the tyres and determine to settle on the price you have set. In fact, investing in high-performance tyres save them from encountering punctures and damages frequently.
Motorbike Alloy Wheel Recolouring
To many people, the alloy wheels are just stylish additions for their motorbikes. But the alloy wheels are practically benefitting and even increase the overall value. Alloy wheels are both lighter and stronger compared to the materials made for rims typically. The tyres' overall wear and tear and also for the motorbike itself, and can even improve its maneuverability while increasing acceleration.
When you are having alloy wheels on your motorbike, and looking forward to increasing its value, then the worthy process is alloy recoloring. The alloy wheel recoloring is the powder coating service sprayed on the alloys, similar to traditional paint that then settles down on the surface absolutely dried. This motorbike wheel refurbishment is then heated that forms a gel over the wheel surface for alloy wheels protection against UV damages, pollution, light scratches and wash swirls. It renders a personality to the motorbike wheels, and even turns the motorbike make and model to a much-bespoke design.
Calliper Painting
Calliper paint is another noteworthy motorbike wheel refurbishment for adding value to the motorbike wheels. Calliper paint transforms the motorbike wheels' appearance, draws eyes to the vehicle, and even highlights the rims. At the same time, the calliper paints protect the wheels. With the calliper aging, the alloy wheels accumulate brake dust and road dirt and tend to rust over time. But the calliper painting process removes the grime and makes sure the brake parts are in their top condition before a fresh painting coat is applied for their long term protection.
It could be for puncture repairs, calliper painting, and alloy powder coating or recoloring for motorbike wheel refurbishment are the ideal methods for modifications. These are the mobile cosmetic services for the motorbike wheels that add to their performance and to their values.