There are tons of ways to learn Japanese in Japan. Language schools have standard schemes to provide quality education for the international learners. The prosperity of Japanese culture in the country can be an extra boost to stimulate your attention in learning. Put in the beautiful landscapes and the local people that are friendly, you would absolutely be grateful of the opportunity for having the chance to study in Japan.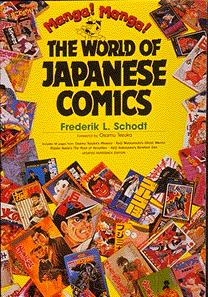 Manga! Manga! The World of Japanese Comics (Photo credit: Wikipedia)
More than ever if you select to learn Japanese, and to make your learning even more exciting, you can use the expediency of Japan's popular manga comics (comics made by Japanese creator presented in Japanese language).
There are loads of manga comics available in the bookstore. Nonetheless, if you want a straightforward resource there are mangas accessible on the Internet, wherein you may able to combine fun and learning online. Navigate the Internet to discover resources that provides functional tools to learn Japanese. Reading manga comics offer an exciting avenue to learn Japanese words and its pattern in forming grammar. It also helps develop your basic Japanese language, as well as to help you construct your vocabulary and grammar too.
Additionally, the pictures in the comic bring interesting mood for learners like you to read and understand the language used in the story. The pictures itself will help elucidate the meaning of each word printed on the comic. Moreover, since you study and learn Japanese in Japan, manga comics are only a unique support to boost your language learning potential. For comfortable reading, you can read the comic along with your study routine.
Hints in picking your manga comic:
Never choose a manga book that is going beyond your learning level. Only choose a story that you are actually going to have fun of; otherwise, you might find yourself quitting and having no interest at all, or the sense of accomplishment might be impossible to reach your goal.