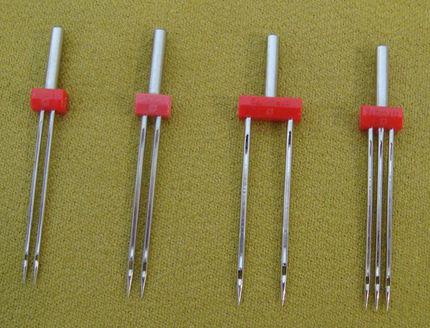 (Photo source: Craftstylish)
Last year, some of the Sew Chicago NG members took a class about heirloom sewing Eveyln Cummings, co-leader for the Joliet Desperate Stitchers NG. That's where many, including me, discovered the wonders of the twin needle. How lovely are  the rows of bumpy rows.
Where do you go from there? And are pintucks only for heirloom sewing. Colette Patterns shows how to add cording to the pintucking to create some added dimension. Sewn in a zig zag or lazy curves and it has a completely different feeling than heirloom sewing.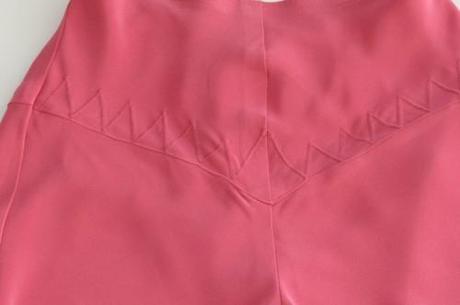 (Photo source: Colette Patterns)
Colette Patterns has a tute (tutorial) that is so much better to read for yourself than I can reduce here. She uses thick embroidery thread wound on the bobbin to give the pintuck an extra dimension and applies it to a pretty tap pant. It's a nice extra embellishment.
Definitely something to try for a next garment, quilt or even a handbag. Wouldn't this be just delish on a yummy soft leather? Or fun in rows on a grey flannel pillow? Maybe follow a couple rows of pinstripes on a wool suiting for a bit of nubby texture.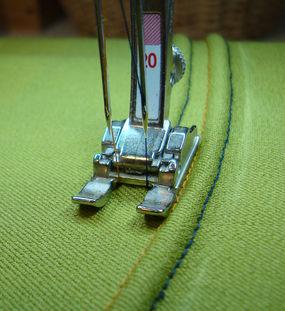 (Photo source: Craftstylish)
Nancy S. from Sew Chicago and I also played with a wide twin needle on fleece at this year's Original Sewing & Quilt. The effect had almost a tarpunto feeling.
Here's a cute idea: use a thick corded pintuck and make a corrugated cup holder. Keeps the hot coffee at bay while giving your fingers something to grip onto.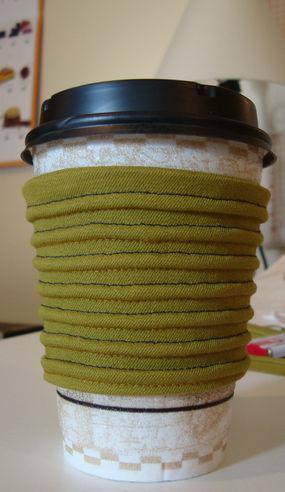 (Photo source: Craftstylish)
This would probably be good for little people's fingers to learn texture or to hold onto. Does your cat like texture? Maybe sew up a bunch of cat toys with this texture to distract kitty from scratching up your favorite chair. Here's a link to the tuteon Craftstylish.
Get out and play with your (twin needle) feet! As always, please send us pictures or post to the ASG Chicago chapter Flickr album to share with everyone. We love to see what you're making!