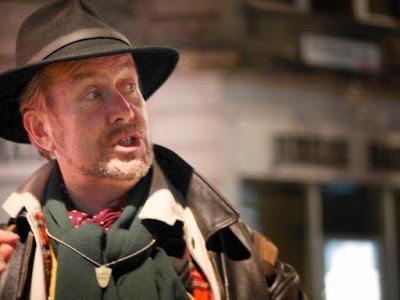 All the scheduled public tours led by Adam Scott-Goulding for the famous London Walks company in the coming week.


Tours last 2 hours and cost £10 for adults, £8 for students & seniors. 


Click the Book Your Tour buttons to pay & reserve your place. 

Bookings are handled via our online shop Pay A Tour. There are NO booking fees.
A Village In Piccadilly
Monday 3rd June 2019
Meet at Piccadilly Circus tube (by Eros) 2.00pm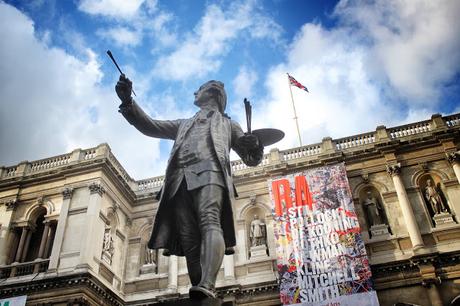 Fancy shops and royal traditions…

£10/£8 Pay on the day or book now…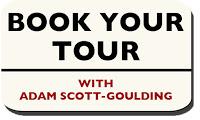 London Horror Story

Tuesday 4th & Saturday 8th June  
Meet at St Paul's tube 7.30pm
Ghosts, murder and mayhem - 2,000 years of dark history


£10/£8 Pay on the day or book now…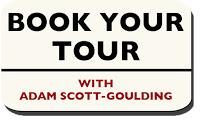 The Rock'n'Roll London Pub Walk with LIVE Music

A rock & pop history tour with LIVE music from your guide
Wednesday 5th June

Meet at Tottenham Court Road Tube (exit 1) 7pm


£10/£8 Pay on the day or book now…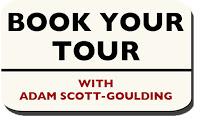 Inside Covent Garden
Thursday 6th June 2019
Meet at Covent Garden Tube 10.00a.m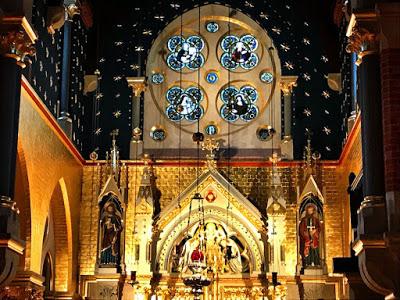 The West End revealed - looking beyond the shops and chain cafés to the rich history of London's playground. Where possible, we'll take in a few interiors, too.
Tour ends in Trafalgar Square

£10/£8 Pay on the day or book now…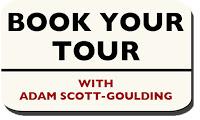 Old Kensington

Thursday 6th June 2019
   Meet at High Street Kensington tube
A walking tour of London's royal village…


£10/£8 Pay on the day or book now…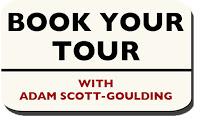 Jack the Ripper

Thursday 6th June
Meet at Tower Hill Tube by the tram 7.30pm
The word's most enduring crime story – social history, conspiracy and gruesome murder make for an intense night.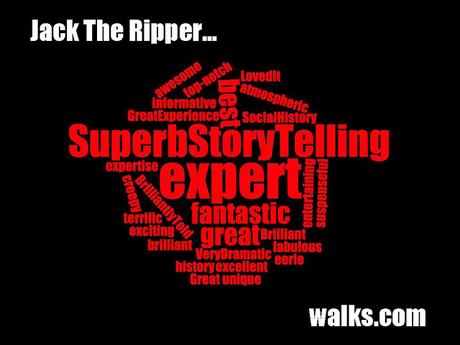 Tour ends at Spitalfields Market near Liverpool Street station.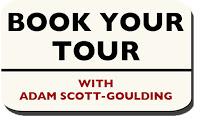 The London Music Tour – Rock'n'Roll London

Friday 6th June

2pm Tottenham Court Road tube (exit 1)  The history of pop and rock music in London…


£10/£8 Pay on the day or book now…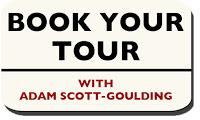 Keep In Touch…