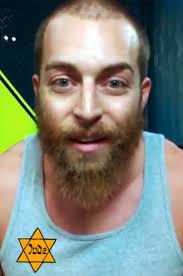 Washington Post

A D.C. Superior Court judge on Wednesday denied a gun rights activist's request to be released from jail into a high-supervision program as he awaits trial on a weapons charge, officials said.

Judge Patricia A. Broderick wrote in an order that Adam Kokesh, 31, would remain in the D.C. jail, citing a violation of bond on a previous arrest weeks before authorities arrested him on a charge of carrying a firearm in the District outside of his home or office.

Kokesh has been jailed since his arrest July 25, after he posted a 23-second video on YouTube of himself apparently loading a shotgun in Freedom Plaza on July Fourth. He sought a change in his no-bond status during a hearing Aug 13.

In her ruling, Broderick also noted that authorities found several weapons and illegal drugs in Kokesh's Herndon home.

Sounds like punishment prior to conviction.  What do you think?