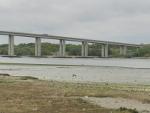 With the world's natural energy sources disappearing at such an alarming rate, an increasing number of countries and their governments are turning towards other means of providing energy to their homes and businesses mainly in the form of solar, wind and waves.
However, despite being known as sustainable energy sources these farms do also have a devastating downside to both the environment and the landscape in general as they often require a vast amount of space in order to provide an adequate amount of power.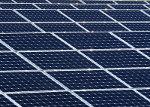 The most recent debate has occurred in the Suffolk countryside where the proposal of the largest solar power farm in the UK has caused quite a stir with local residents including actor and comedian, Griff Rhys Jones who lives in the region and is the patron of the Stour and Orwell Society.
Along with 99% of the community, Mr Rhys Jones is "totally opposed" to the plans and is calling on Babergh District Council to see sense and oppose the plans for the development of the solar farm which although will be bordered by trees to prevent people from seeing it, will contain 72,000 three meter high solar panels and cover an area the size of 50 football pitches.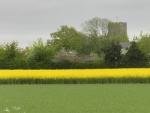 The land itself near Tattingstone is not in a conservation sensitive area but is instead prime for agriculture and borders ancient woodland along with being in very close proximity to Alton Water. There are thought to be sites that are better suited to the development only a few miles away but only time will tell whether or not the development does indeed go ahead.