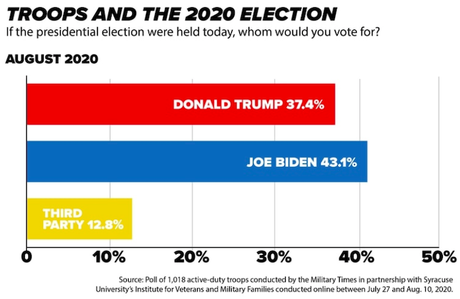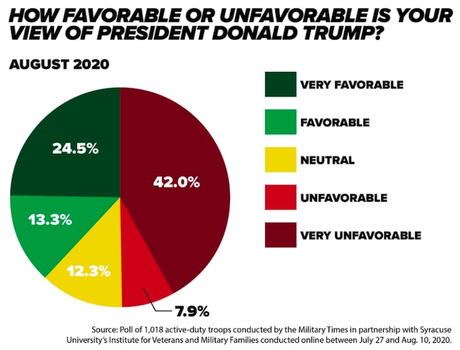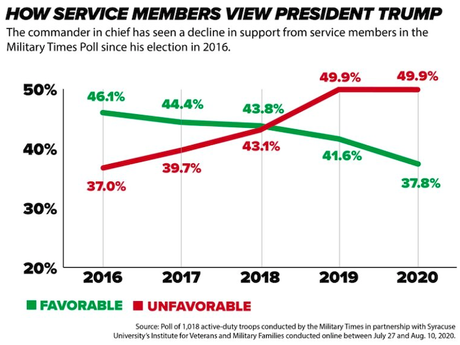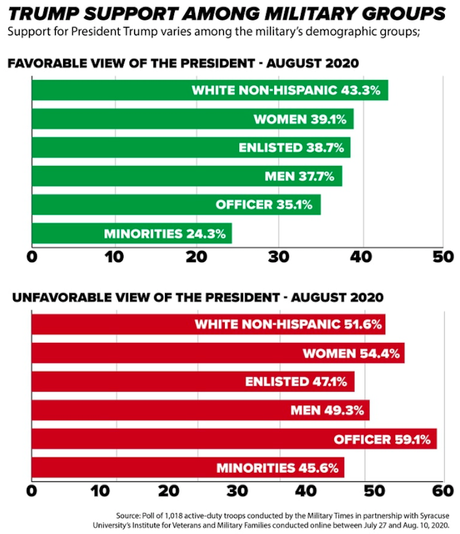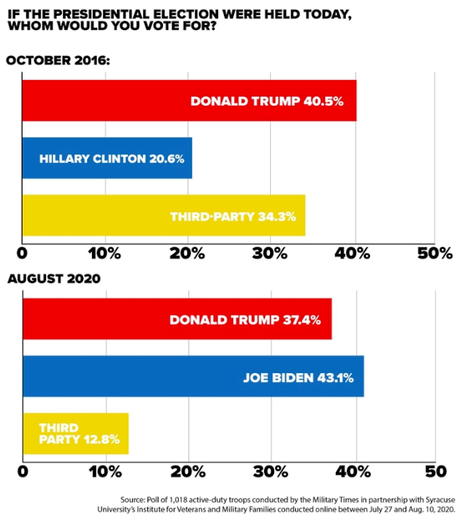 The charts above of from Military Times -- the magazine for our active-duty troops. They did a poll of 1,018 active-duty troops between July 27th and August. The poll had a 2 point margin of error.
Normally, the Republican presidential candidate can count on winning the majority of military votes, and Trump did lead Clinton by nearly 20 points among the military in October of 2016. But 2020 is a different matter. Currently, Joe Biden leads Donald Trump by 5.7 points.
Trump has had a serious drop in his favorability among our troops. In 2016, he was viewed favorably by 46.1% and unfavorably by 37.0% -- a positive rating of 9.1 points. That has now flipped, and currently, he is viewed favorably by 37.8% and unfavorably by 49.9% -- a negative rating of 12.1 points.