For the church sanctuary display beginning on Easter Sunday and continuing through the summer in Ordinary Times of the liturgical season, I decided to try the impasto technique of raising flowers with thickened acrylics.  Not having any thick acrylics on hand, YouTube came up with a way to make a stiffener for paints.  It can be seen here.  But I still prefer buying the Liquitex product.
A few close ups of the flowers using both a palette knife, brushes and thickened acrylics, along with twigs glued onto the canvas and painted over with acrylics: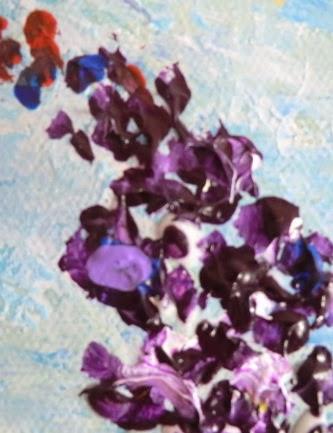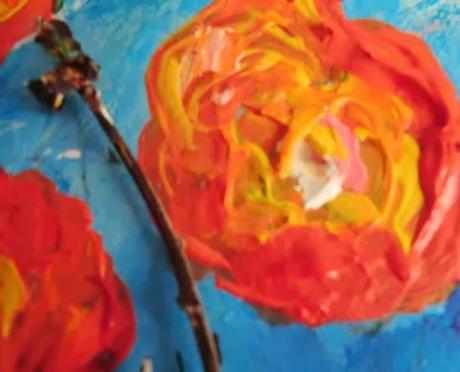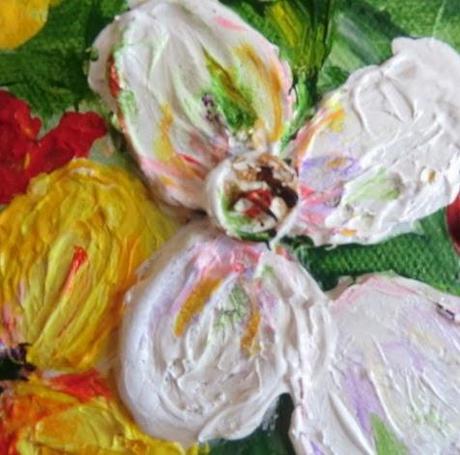 '
This is the completed 36" x 24" canvas: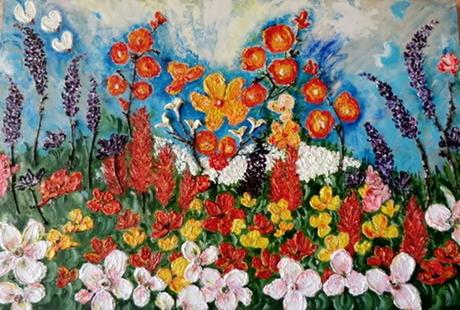 This flower painting will be paired with the poppy finished a few weeks ago: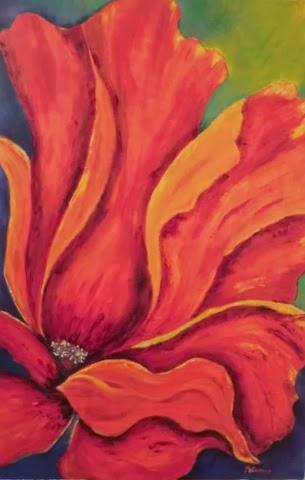 24" x 36", acrylic
Does it make you feel like spring may be closer than we think?