In remote Oyster Creek, a beautiful young mother and her little baby have gone missing. But it was no secret that Delilah Waters never wanted children. She wasn't coping with the baby, and everyone believes she leapt to her death, taking her child with her. Everyone except Liz Dawson.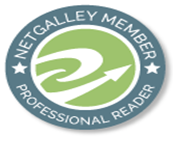 Wrestling with her own demons, Liz risks everything to uncover a truth that becomes more complex with every twist. Of all people, Liz knows that just because someone is a reluctant mother, it doesn't mean they don't love their child. And it doesn't mean they're capable of murder... does it?
The Woman in the Window meets The Hand that Rocked the Cradle, Across the Water explores the darker side of motherhood, the pressure to conform, and how women's choices shape their fate.
***
We're wet to the bone, teetering on tipsy feet and laughing as we reach the front door. CHAPTER 1 -LIZ, JUNE 2017, SATURDAY, 7:17PM
***
(@0neMoreChapter_, 9 July 2020, 384 pages, ebook, copy from the publisher via # NetGalley and voluntarily reviewed)
***
***
I knew I wanted to read this book when I read the title and blurb. It sounded like the kind of mystery / thriller that's right up my street. I'm so glad I got a chance to read it. This is an impressive debut, intense, gripping, full of twists and turns, misdirection and my old favourite, unreliable narration. The book is narrated by three women, Liz, the main character, Delilah, who goes missing and her friend Eliza who knows a lot more than she's letting on. I love books that use multiple narrators. This hits the spot as the story becomes unclear and fragmented and it's never clear who's telling the truth or lying. Liz is portrayed as a mad woman, seen as unstable because of an incident when she was a social worker. The police are dismissive and think her barmy. It isn't helped when she reveals she's been spying on her neighbours with binoculars and is caught snooping around on their property. Her husband speaks to her like she's a child and is always telling her to take her medication. I felt real sympathy for her. Delilah clearly has secrets but are they bad enough for someone to kill her? What does Eliza know? This is a gripping read. I look forward to seeing what the author comes up with next.