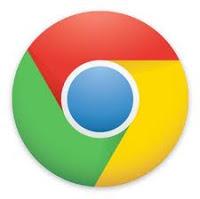 Here is something we might be seeing a lot more 
Google's Chrome OS. A year ago, a Chromebook would have had you laughed at if you were to pull one out of your bag in your local Starbucks. Now though, with Chromebooks becoming far more accessible to the consumer (with two products under £229/$250), will we finally see the Chrome OS catch on? With the launch of this new Acer Chromebook for just $199, how can it not?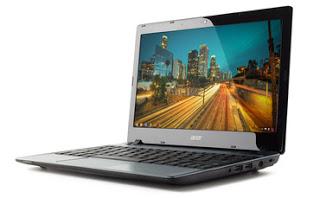 Acer C7 Chromebook 
Right, to details. The new Acer C7 Chromebook packs an 11.6" screen, a 100GB online Google storage for 2 years and a 320GB hard drive which, is far more disk space than you will find on the 16GB
Samsung
Chromebook Series 3. On top of this you get 3 USB ports, a HDMI slot, a VGA slot, an Ethernet port and a Kensington lock slot.  Far more connectivity than you will find on Samsung's 'budget' Chromebook.
So, how is it so cheap? Acer have chucked out it's big battery and have replaced it with something smaller that provides just 3.5 hours of usage time, almost half of the Samsung's effort at 6.5 hours, as well as popping an ARM processor into the mix. But, it is still listed as keeping an 'Intel Core Processor' as it says on the spec sheet(Something I can imagine being model-specific).  Some very big changes made here.
This new iteration of a Chromebook from Acer shows just how accessible the Chrome OS is being made. It appears that Google is forcing it's way into the market by, I guess, subsidizing the cost of their devices  in a way that looks like it could work well, very well.  Chrome OS could become something that is not laughed at but is loved by those Starbucks-drinking-Chrome-hating people discussed earlier. 
All further details about this device will be on the Google Play store Tuesday 13th November. A release that is placed so perfectly for the Christmas market it could get the ball rolling early for this new chapter in Google's Chrome OS. And for $199 I can see why it should work.
Jack Spencer
[email protected]