Before I even start I have to say thanks so much for the over whelming response to my last blog about the changes to the DSM!  E-mails, messages, comments, Facebook 'Likes', & I even got a call from CNN.  Since the story in the New York Times broke the other day Autism/Asperger's has been on the front page of ever news site I've visited.  Is that a good thing or a bad thing?  I'm not sure!  Nancy Grace even got on the air & blasted it as the complete wrong thing to do! 
   On to today!  The video on the left is from our ride home from school.  Jayden speaks very well most of the time but when he starts to get over loaded, like at school, he stutters & stammers alot. It's hard for him to even get two words out of his mouth.  Today I thought to pop out the iphone to get a short example & although today was apparently a very good day at school you can still get a taste of how it is.  This was a good day so you can only imagine how it is on a bad one, it's debilitating on those days.
   TOUCH. Need I say more? I'm not going to go all soap box autism dad on you right now because I didn't watch the first episode tonight but I mean come on, why do autistic kids or autistic people in general have to have super powers!?!  I'm not going to put my "Come On, Really!" stamp on it until I catch an episode myself but if I understand correctly we are looking at a mom who died in 9/11, a dad trying to connect with his non-verbal autistic son who sees the world in a way that allows him to see the future or something to that effect, & let the touching awesomeness ensue! Really? Okay, I'm going to watch it before I talk crap!  This show really isn't to far off my life, granted my wife is alive & well but right before I do anything at all Jayden tells me what I'm about to do.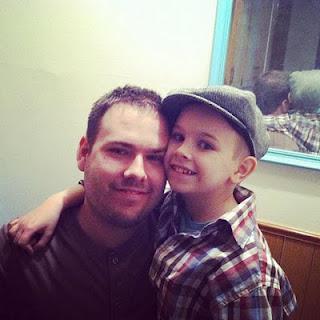 I'm cooking mac & cheese, Jayden walks in the kitchen & looks at the mac & cheese then looks at me....."Let me guess...Mac & Cheese for dinner?"
I've got a camera in my hand, my coat on, & the door open about to walk out. Me: Jayden, I'll be back in about an hour" Jayden: "Let me guess.... going to take some pictures?"
Yep! Scary!  I'm sure it's just a matter of time before we are out solving mysteries together! Thanks for reading & don't forget to click on the right of the page to "Follow" this blog!