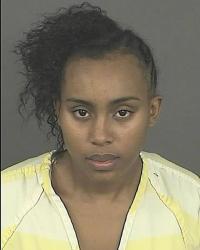 The Denver Post reports

Denver District Attorney Mitch Morrissey formally charged two people Thursday in connection with the accidental shooting of their 17-month-old son. 
Iesha Paris , 21, is charged with child abuse resulting in serious bodily injury and misdemeanor child abuse. Darryl Hunter , 26, is charged with accessory to child abuse and possession of a weapon by a previous offender. 
Allegedly, Paris left her son and 2 ½-year-old child alone in a room where there was access to a gun on July 27 in their home on Baltimore Court.
Every day we read stories just like this where
no charges are even considered
or where
the investigation will later determine IF the parents will be charged
. Then we have those cases where
someone is charged immediately
.
Do you see the pattern. Black and brown people are more likely to be charged with this terrible crime of negligence than their white counterparts.
What else could explain it?
Please leave a comment.