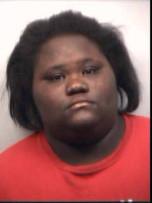 Local news reports
A 17-year-old student shot herself in the upper leg Wednesday morning on the grounds of Grady High School, in what police are calling an accidental shooting.

The shooting occurred on the Grady High School campus in the courtyard outside the buildings.
Police identified the student as Morgan Tukes. She faces charges of Carrying Weapons within a School Safety Zone, Reckless Conduct, Possession of a Pistol by a Minor and Disruption of a Public School.