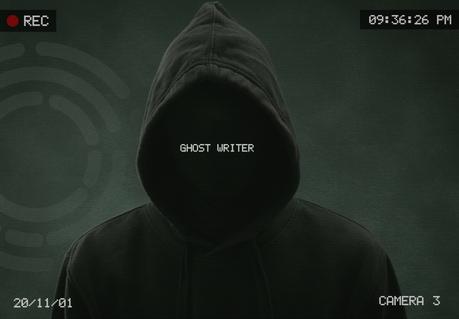 There can be many words to describe the Internet world. But there is one word that continues to pop up from time to time: fake. That's right. If you had a word cloud for common descriptors of the online landscape then "fake" would be the biggest in the graph. Or, at least, it should be.
It seems nearly everything on the Internet can be deemed fake nowadays. You can purchase hundreds of fake Amazon reviews. You can buy fake views for your website. You can acquire promotional content disguised as journalism placed on popular websites. You can order ghostwritten content that is then advertised as being written by a CEO or government official.
Heck, even Her Majesty doesn't write her own letters.
How the Essay Mill Writing System Works
Some may believe that essay mill writing is a product of the Internet. However, the concept of essay mills actually dates back to the mid-19th century. During this period, there were various "paper reservoirs" where there had been "fraternity files" so students could share and submit work by other students. In the 1950s, there were advertisements scattered across American college campuses that offered ghostwriting services for dissertations, term papers and theses.
Times have changed.
Since the early days of the Internet, one of the most successful businesses has been essay mills, otherwise known as term paper mill. This is when a company enables customers to purchase an original composition on a specific topic. The customer provides detailed information, such as the page length, time frame and general topic. The customer is then charged a fixed price per page.
Essay mill firms hire university students, graduates and professional writers to ensure the quality is top-notch.
Colleges, universities and other post-secondary institutions have implemented various measures to combat supposed academic fraud. Some professionals conduct oral examinations, while other schools maintain stellar plagiarism software that is far more advanced than Copyscape.
Critics say this is academic fraud committed by both the business and the student. It's gotten so severe that some jurisdictions have laws in place that prohibit this type of transaction from happening. Proponents, however, ask a key question: how is it any different from ghostwriting?
Is Plagiarism a Real-World Reality?
Recently, Bogdan Lytvyn, an essay writing advisory website publisher at Write My Essay Fast, penned a controversial op-ed that questioned the moral aspect of academic ghostwriting from the industry's point of view. He argued that some of the world's biggest CEOs, celebrities and politicians have their own writers and social content managers to ghostwrite articles and op-eds.
In the academic world, says Lvtvyn, plagiarism is a moral transgression and hurts your academic reputation. However, once you enter the real world, then that charge of plagiarism enhances your professional reputation and can then propel you to blogging and maintaining a role of social personality.
"I believe settings define rules. Likewise, if real world virtue is an ability to survive and expand, and ordering ghostwriters fits that goal, then it is treated as normal," wrote Lvtvyn.
"On the other hand, what is the modern academic virtue? It is still an ability to do quality and independent research, think independently? If so, who comes there are some many expat students in the Ivy League colleges who barely speak English? Do we actually believe that business student from abroad would not import the 'business-like set of mind' into the education settings?"
He added: "The question of academia resistance to real life challenges is a question of a possible fracture in our universities. And it has nothing to do with morality. At least, universities must not use morality as a shield to weather off the urges for change."
Lvtvyn also outlined the two reasons why academic ghostwriting is becoming even more popular for both the businesses that offer these services and the customers who order these services: it's a matter of supply and demand and tuition costs go up every single year.
Final Thoughts
Businesses and CEOs, celebrities and politicians, it seems everyone is hiring a ghostwriter these days. If a politician releases a book in time for election season, or publishes a memoir, then you can be certain that he used a ghostwriter.
Is this intellectually dishonest? Is this committing academic crimes? Is there a question of morality in this regard?
Indeed, plagiarism is never justified. Blatantly stealing someone else's work and calling it your own is wrong. Ideas and thoughts are infinite, not finite as some would have you believe.
With that being said, students shouldn't necessarily be condemned for using an essay mill – or essay writing advisory panels as some now call it – especially when their professors, political leaders and inspirational celebrities have been found to partake in this practice, too. You can't ignore ghostwriting or plagiarism from a CEO or a politician, but then chastize desperate students, who either want a good grade or who need the extra dough