The Jacobean era refers to the time span between 1603 and 1625, when King James I ruled over both England and Scotland. The name James is the English derivate of the Hebrew Jacob - which is where the terms Jacobean comes from. The term Jacobean applies to everything from literature and architecture to paintings and clothing that were created during the first quarter of the 17 th century.
The fashion of the time (at the court and in military life) was very exquisite and intricate, as the paintings from the era show. While most people are accustomed to the Italian aesthetic of the time, the English one was in a way similar, but it had many characteristics that made it unique.
The most obvious characteristic of the clothes worn by the high society during the early 1600s is the persistence and growth in size and ornateness of the ruff. The ruff, which initially was just an edge on a shirt collar, has now become very large and important part of one's outfit. The ruffs worn in the era needed wire supports to hold them in proper position.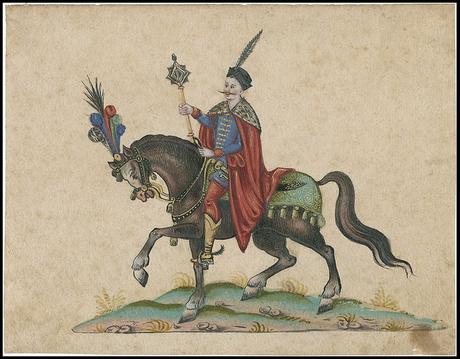 Otherwise, the royal and military clothes of the time were quite complex and complicated in terms of shape and draping, but were done with extreme ease, which made them very elegant and sophisticated. Looking at illustrations and paintings from the time, we will notice that the people depicted in the portraits of the Jacobean era used to wear many prints at once and made use of other embellishments that completed their outfits. However, the overall note of the outfit was a very fluid and cohesive one: the prints were never ostentatious and went surprisingly well together.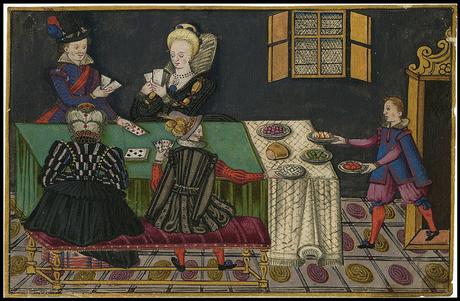 As a side note, the paintings of the era also featured prints in the background of the character (for example on wallpaper or carpets) and pr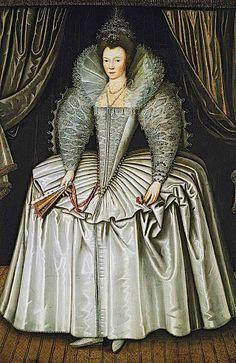 int-like landscapes far away, which were meant to describe the majesty and complexity of the people from the court.
But, back to the clothes of the times. At a closer look, we will notice that clothing was often made from shiny, smooth silk satins and velvets. Many Italian fabrics were used and, as we already know, fashion was often a code. For example, many ladies of the era, especially young girls would wear fine lace and white pearls. These could be a symbol of their purity and virginity. Corsets, wide dresses and peaking underskirts were also among the big trends of the Jacobean era.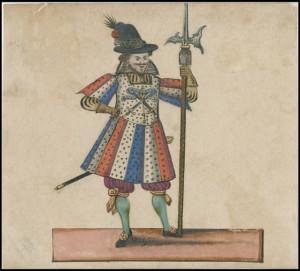 At times, women used to wear diamonds, which, as today, were seen as very precious and special. However, diamonds in Jacobean paintings are colored in black, as, back in the day, they were cut in a way that did not allow them to reflect the light, as they are today.
For men, when it came to "casual wear", vests called "jerkins" and jackets called "doublets" were trendy. These were inspired by Italian fashions and featured prints, which the princes of the era loved to mix in order to express their splendor and strength.
Hats, ornaments and feathers were some of the other elements Jacobean men used to love to wear on occasions.
A poet of the era described the Jacobean man and his fitting clothes as follows:
'His doublet is
So close and pent as if he feared one prison
Would not be strong enough to keep his soul in,
But his taylor makes another;
And trust me (for I knew it when I loved Cupid)
He does endure much pain for poor praise
Of a neat fitting suit.'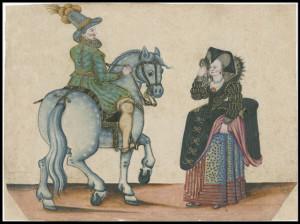 The ideal beauty standards of the era were for one to be long and white, which is why, in many Jacobean portraits, people are painted as such, even though, as we can imagine, it is most likely that not all of them had very long fingers and faces. Who says Photoshop is new?
The styles and ideals imposed by Elizabeth I were definitely strong enough to be carried on into the Jacobean era and to be developed. They still have a great influence of what we consider opulence and elegance and give us direction in terms of true beauty and style.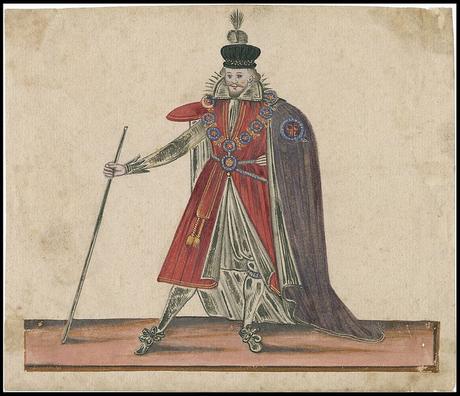 It is remarkable how, in times that were not easy, people were so invested in beauty and not in a military, practical beauty, but in a refined and elegant one. The Jacobean royal, military and court costumes are definitely a great source of inspiration for our daily and special outfits, which is why they're definitely worth adding to your mood board.
Fraquoh and Franchomme
P.S. We want to hear from you! What do you make of Jacobean costumes? Would you wear two or more patterns at once? What fashion element should make a come-back? Share your feedback, questions or thoughts in the comments below! For more articles on style, fashion tips and cultural insights, you can subscribe to Attire Club via e-mail or follow us on Facebook, Twitter or Instagram!