Can you really teach someone to understand an abstract painting?? It was some years ago that I became almost fanatical when I first started to visually embrace this painting style. Something just clicked and I became a devotee. Visiting many of the great and not-so-great museums of the world, my family and I immediately went to the more modern corridors.  Of course I respect virtually all forms of art and you'd have to be a bit insane not to be overwhelmed with emotion when you are face to face with a Rubens, El Grecco, Rembrandt, Titian, Botticelli, Vermeer and the list goes on and on.
But what really happens when you spend time with abstract painting by Kandinsky, Pollock, Krasner, Albers, Reinhardt, and Twombly ??
Something magical…once you are there, you are on your own. Feelings and all. Of course people can tell you what to think, or greatly to my disgust, try to tell you what the artist was thinking. Face it…no one really knows for sure. Abstract art heavily relies upon "the actual things that produced the emotion you experienced".
I can walk up to almost any abstract painting and tell you what I see and more importantly what I feel on that particular day but greatly to my dismay, I have gone back and re-visited that same abstract painting days, weeks, months, even years later and I was shocked how much my initial attitude had changed. The beautiful thing about an abstract painting its ability to be extremely generous over time. A great example is Ad Reinhardt's painting entitled " Timeless Painting" early 1960′s oil on canvas 60″x60″. Sister Wendy commented, " Look as we will at Timeless Painting, no shape will form itself in the depth of the canvas. The only "activity" resides in the dark borders, thickening here and lessening there. However, if we gaze long enough at this sizable square, we will lose ourselves in the intensity of the color and experience the mystic freedom that the artist intends to communicate.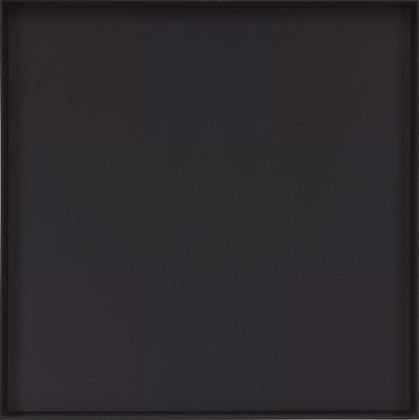 Timeless Painting - Ad Reinhardt
Learn to connect on many levels. All art does not have to be representational or surreal. In fact, you will experience a whole new epiphany in the world of abstract art and perhaps a new comprehension or a perception of reality generated by a sudden intuitive realization.
Of course I want everyone to dive into my art. But I am acutely aware of the fact that the more experience you have in creating relationships with abstract art as a whole, it will be much easier to convince you that the art of Rod Jones is worth your visual and emotional scrutiny, and perhaps jolt a memory, emotion, perception or reality you did not know existed inside your ever changing complex quintessence.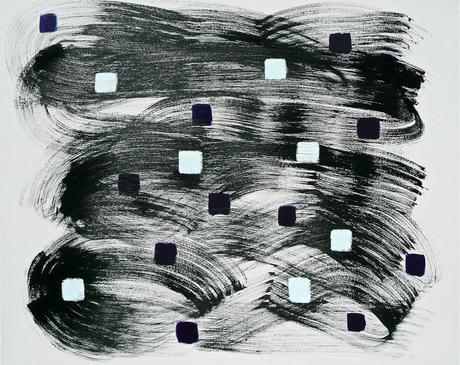 LOOSELY CONTAINED THOUGHTS - Rod Jones Artist 60"W x 48" H - oil on canvas