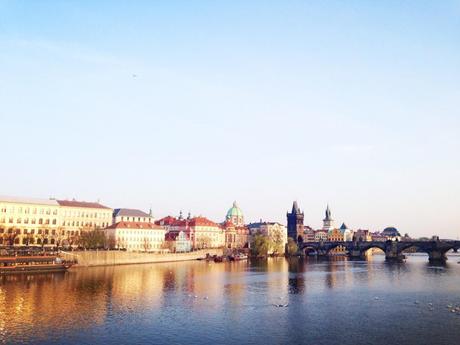 Woah, Prague. It feels like a while ago now – even though it was only about 3 weeks ago. However, since then I've been to Marrakech, Madrid, Barcelona (again!) and Florence. Talk about an exhausting, yet absolutely incredible two weeks. But, those posts will come! For now, we're going to talk about one of my favorite cities that I've ever visited – Prague.
Seriously guys, Prague was like a fairy tale come to life. As my mom and I wandered through the little streets and alleys of the city, it was like being transported back in time. With the massive castle overlooking the city, the dramatic architecture, the light-reflecting river that cut through the city, and the way the whole city illuminated with a magic glow at nightfall, Prague is truly a city of it's own kind.
It has a long and complicated history, including a long period dominated by the Nazis, and was a central hub for some of the worst parts of World War II (something I hadn't realized before visiting). My mom and I took a free walking tour of the city which was incredibly informative and allowed us to learn about the parts and history of city that could be overlooked otherwise. We ventured through the old city, the Jewish quarters, and the Castle district, learning all about the history that allowed Prague to have such a presence – a certain magic - about it.
While we weren't the hugest fans of the traditional Czech food that we had (AKA…it was all majorly disappointing), we did feast on some other amazing cuisines, and ate more than our fair share of gelato. As with all of my travel posts, this is going to be picture heavy, with explanations of the important stuff as we go. :)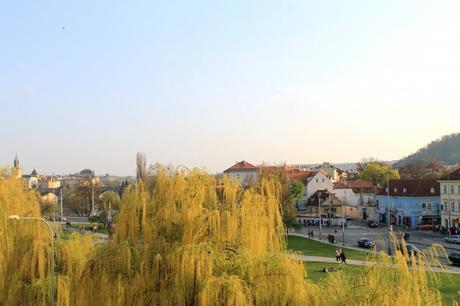 First: this is the view from our hotel room. Right after we "czech"ed in (ignore my pathetic attempt at wit), I knew this would be a city I loved just based on this view!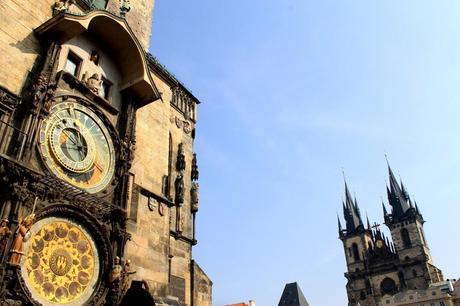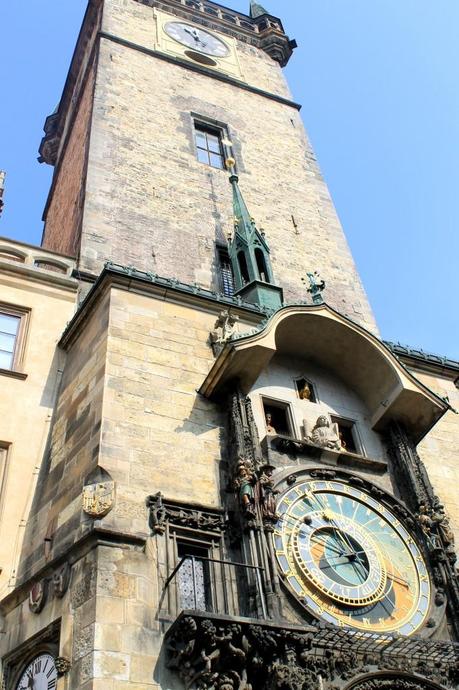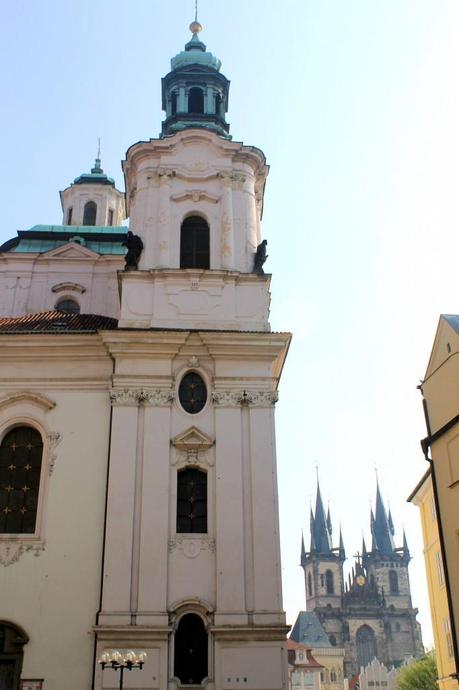 These pictures are from the main plaza of Prague, and show some of the oldest and more historically relevant buildings in the city. The second picture, of the famous Astronomical Clock, has a little show on the hour, every hour, that major crowds of people stand around waiting to see. Seriously one of the most overrated things I've seen in Europe. Such a lame clock show – BUT, the tower itself is gorgeous, and has a pretty interesting and gruesome story revolving around the guy who built the clock being blinded so he couldn't make another one.

This square was majorly bustling every time we were there, and was surrounded by tons of restaurants and hotels. It was also hosting the Easter fair, which was tons of fun to see!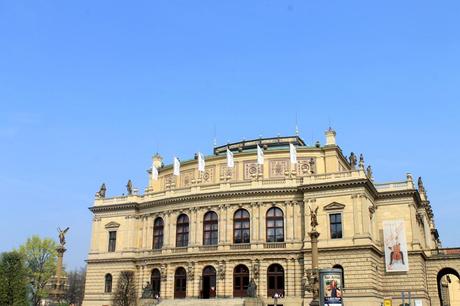 This building, now an opera house, used to be the office of the third in command Nazi officer who ruled over Prague during the Second World War! However, besides that – the building is beautiful!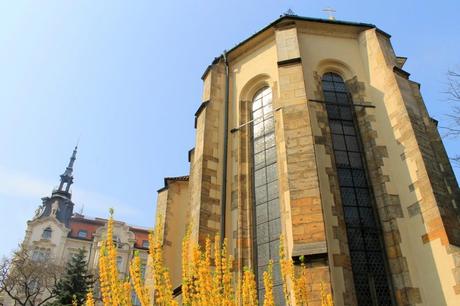 This is one of the buildings in the Jewish quarter of Prague.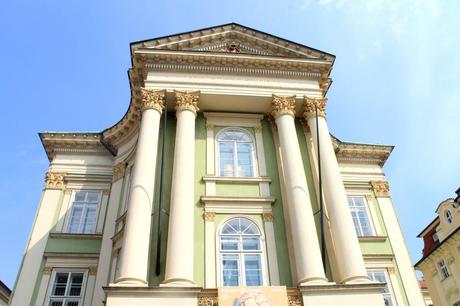 Though I'm totally blanking on the name of this, I know Mozart performed one of his more famous pieces for the first time in the building!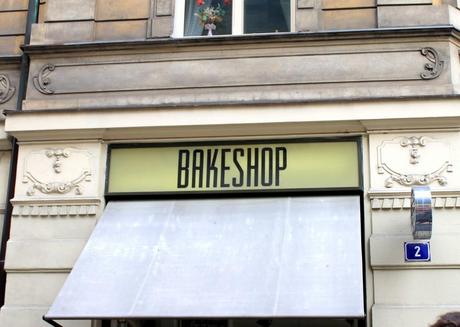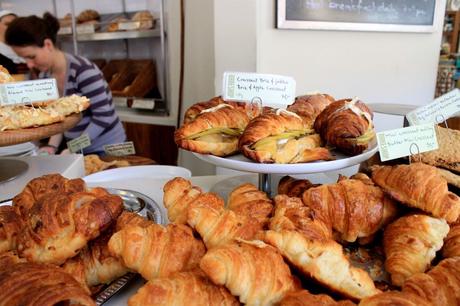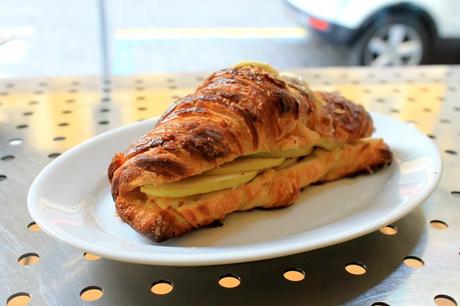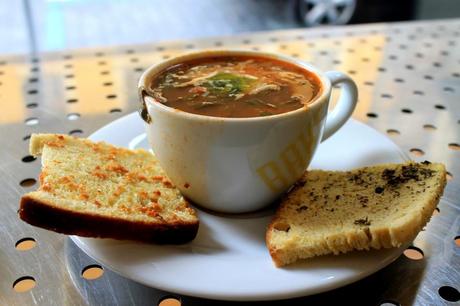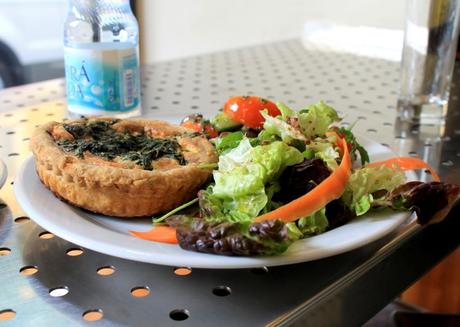 The Bakeshop. Seriously one of the highlights of this trip. This little bakery/restaurant was where we stopped on our tour to use the bathrooms/grab a coffee/whatever needed to be done, and after stepping inside for mere seconds my mom and I decided we were coming back post tour to get lunch. SUCH a good decision. The food was absolutely amazing. See third picture: I got an APPLE AND BRIE CROISSANT. Yes, it exists. Yes, it's as amazing as one would imagine it might be. I also nommed on some minestrone soup with pesto and parmesan, absolutely delicious as well.

My mom got a quiche, I want to say it was goat cheese and spinach, but it could be spinach and something else. Regardless, she loved it. We enjoyed this meal so so much that we came again on our last day in Prague and got soups. Again, so delicious.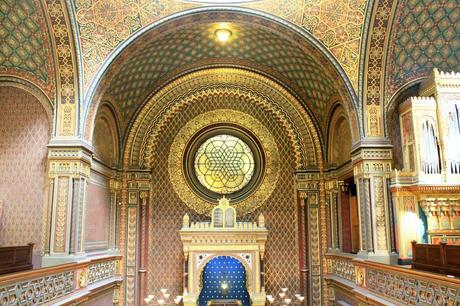 This was the inside of the Jewish Synagogue in Prague, considered to be one of the most beautiful in Europe. I only got one picture, because pictures aren't allowed (shhh) but seriously – Google "Jewish synagogue in Prague" and czech this thing out (tehe). It's amazingly beautiful.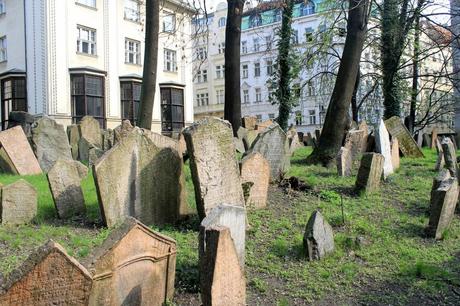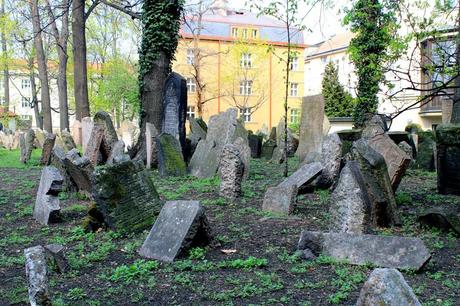 This cemetery is the Jewish cemetery, and lies between the Synagogues and important Jewish buildings. Sort of eerie to walk though, especially because it's been built so high up to fit so many graves into such a small square footage.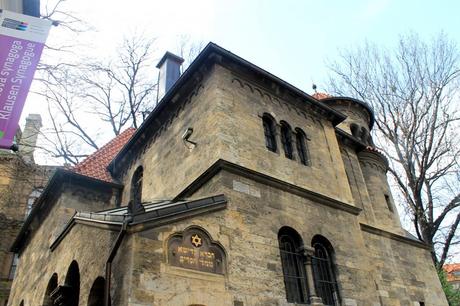 This is another of the old synagogues.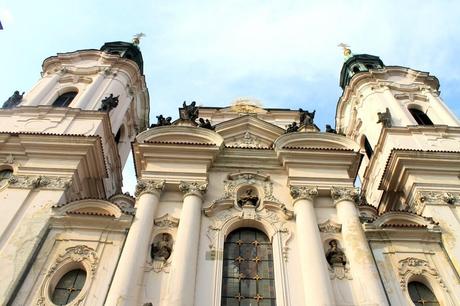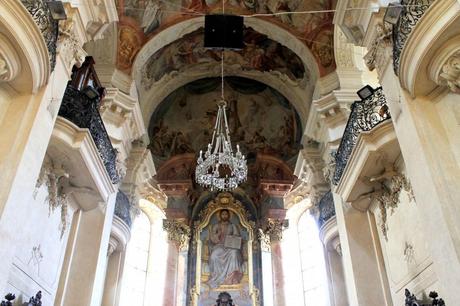 This is Saint Nicholas Church, located in the main square in Prague. It was very pretty, and we were told that classical music concerts are frequently held inside.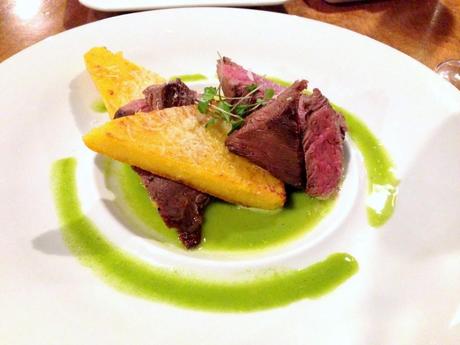 I so wish that I could remember what this restaurant was called because it was so cute and so delicious! It was on a boat on the river, and has such a charming atmosphere. I got flank steak with polenta and a blended chimichurri-type sauce. It was absolutely amazing! We also got gelato after this meal (caramel flavored!) but no pictures :(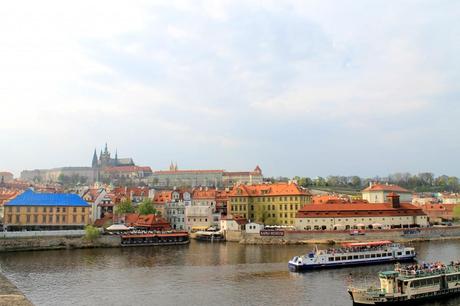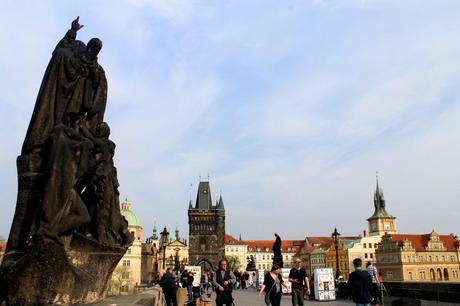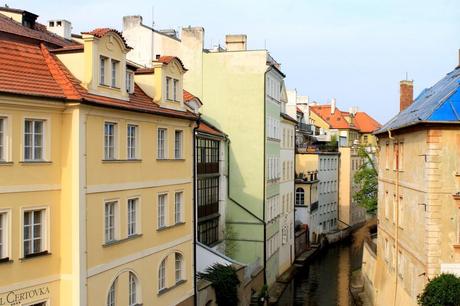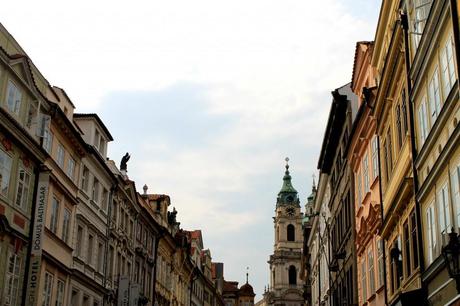 These photos were taken on and around the Charles Bridge, which was gorgeous to walk on during the day and at night. It was so lively, with people constantly around, selling paintings and drawing caricatures, and it offered such gorgeous views of the city.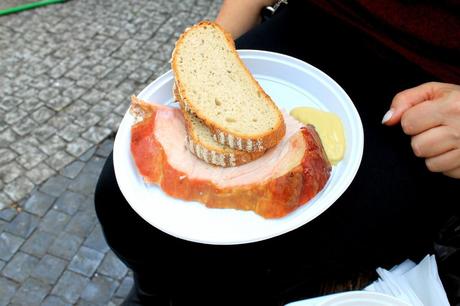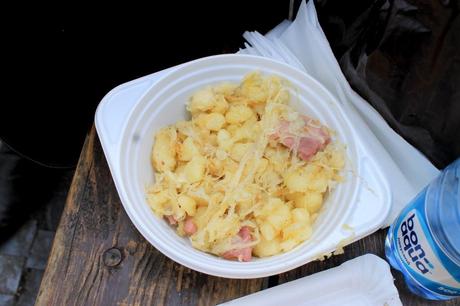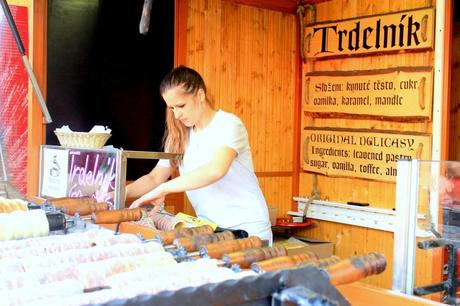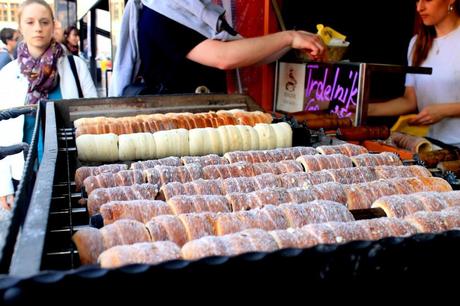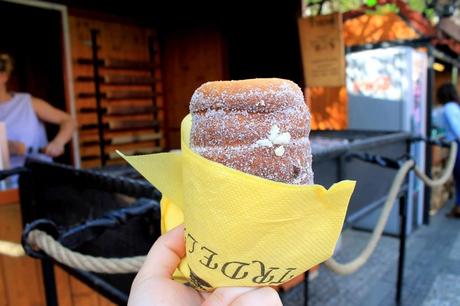 These foods are all pretty "traditional" Prague foods that my mom and I had been seeing in the Square daily, so we decided we would try them all for lunch before our castle tour. Just…no. It was all bad. The top is traditional Prague ham. It sounded good, smelled good, and looked good. No. It was dry, and came with a dry crumbly piece of toast. So disappointing. Next up: the sausage. It was the lesser of the evils, but still not a good sausage, and same bread issue. Okay – these potatoes. These were wanna be gnocchi's (I think). I can only assume this because of the horrible gummy texture. Doesn't help they were sour due to the sauerkraut. It was just so wrong. Finally is the trdelnik, which we had been majorly excited about. These stands are everywhere, and we constantly smelled them and saw people chowing down. While this was definitely the best part of the meal, it wasn't as amazing as I had hoped or been anticipating. I wanted something churro like, and this was sort of just bread with a little cinnamon and sugar coated on it. Good, but not too memorable. Okay, moving on from the gross meal.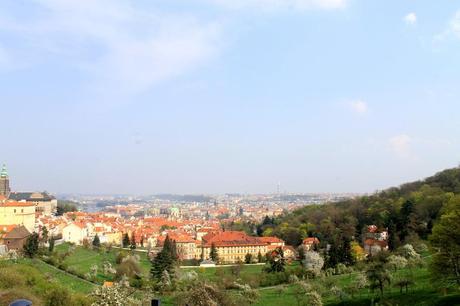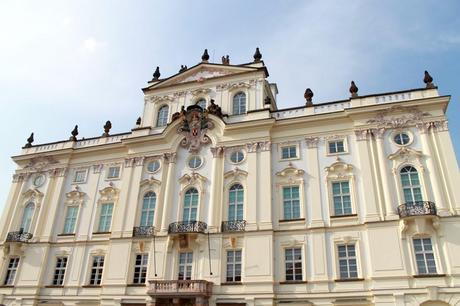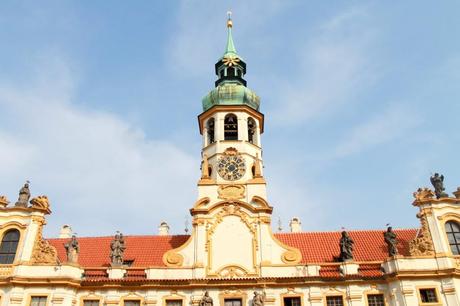 That top picture is where we started the Castle Tour, looking over Prague. So gorgeous right?! Now I'm about to be a terrible blogger and show you pictures of two important buildings that I can remember exactly nothing about. They're pretty though, right?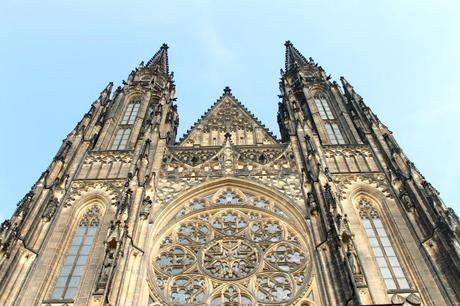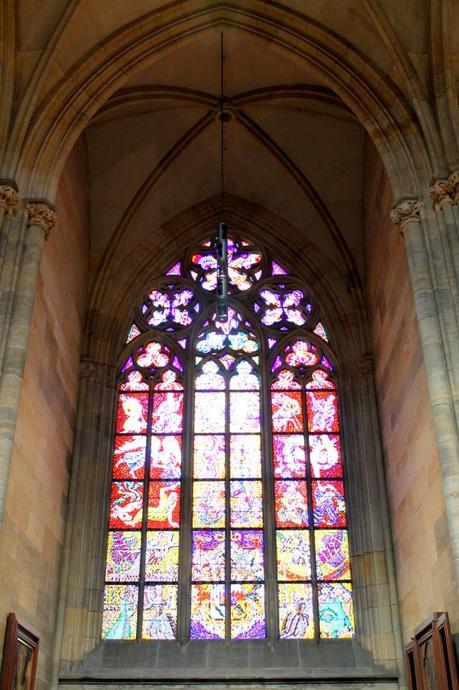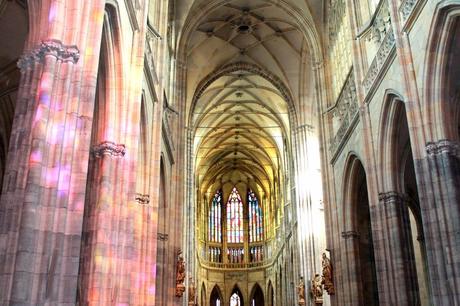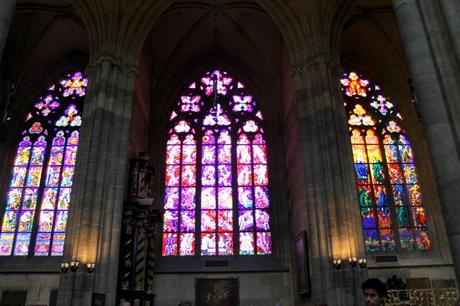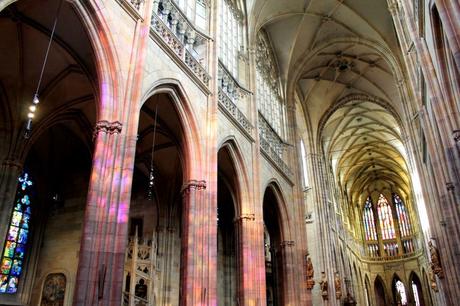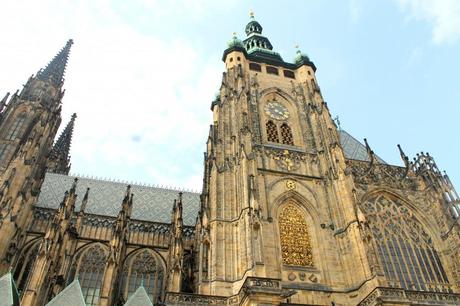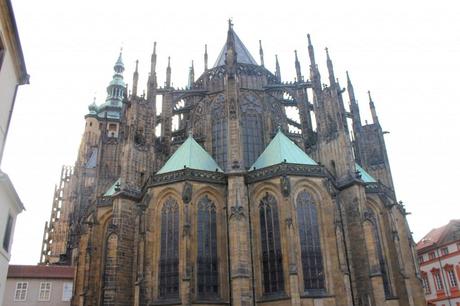 This is St. Vitus Cathedral, in the Castle District. It was so absolutely impressive and magical. The stained glass windows were so massive and absolutely stunning. I've been to a lot of churches and cathedrals in Europe, and this is one of my favorites. The cathedral somehow manages to hold such a sense of purpose and grace. It's incredibly gorgeous.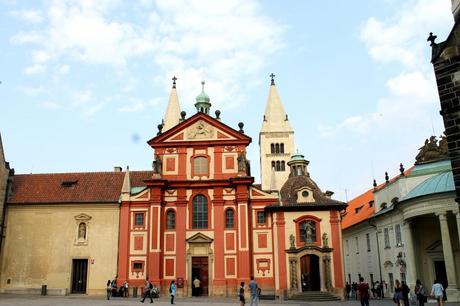 This is St. George's Basilica, and it's the oldest surviving church building in Prague!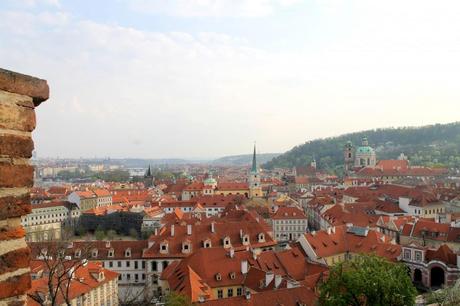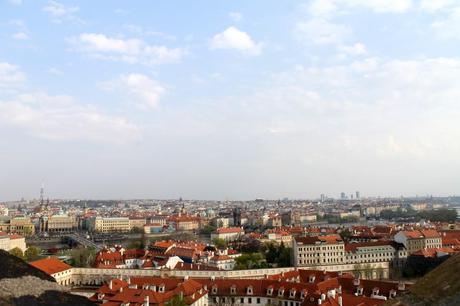 Overlooking Prague. I love the way that this city looks from above – so quaint and charming.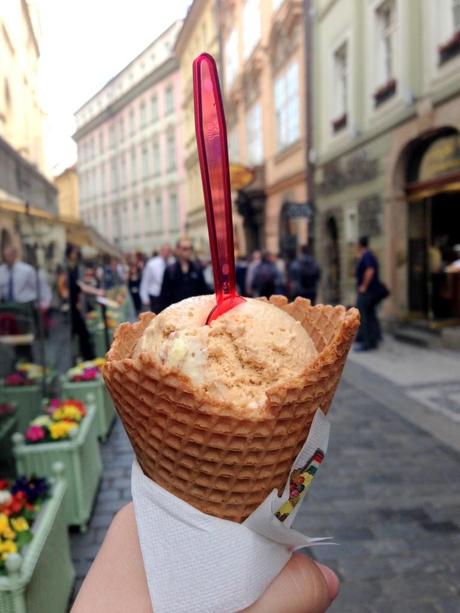 Of course after such a long day of sightseeing (and such a bad lunch) we had to get a caramel gelato to tide us over until dinner…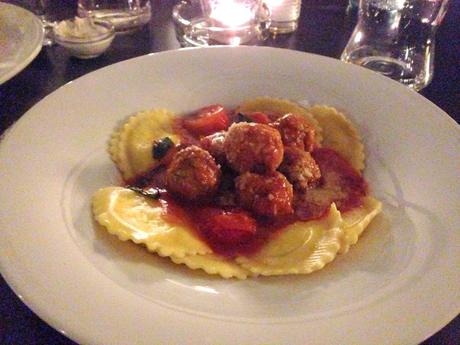 Speaking of dinner, we found another adorable restaurant on a boat on the river. This was my meal, a cheesy ravioli with meatballs and tomato sauce. Sounds simple, but the flavors were perfect. It was absolutely delicious!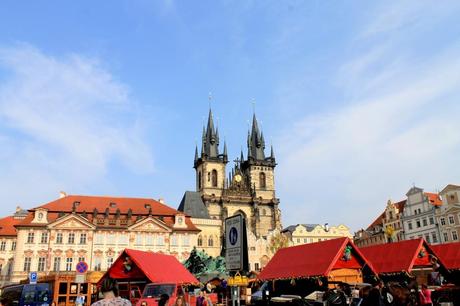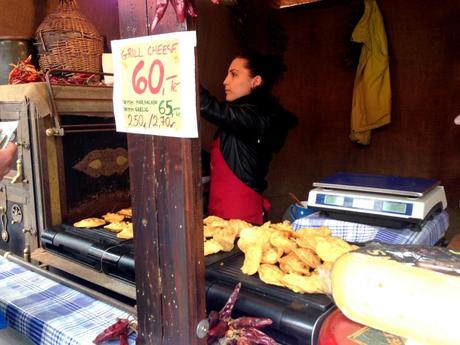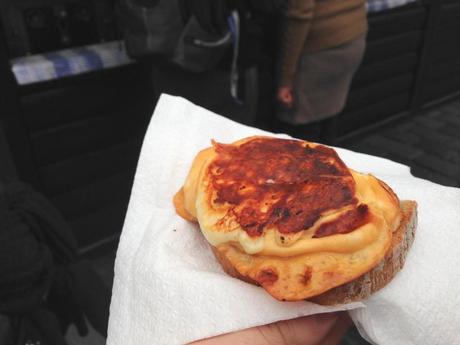 Our last morning in Prague was the start of the Easter fairs, so we headed back to the Square to see if any of the seasonal foods would fare better than our previous offerings. Our first choice was this grilled cheese – it was literally grilled cheese served on a (cold) slice of bread. The cheese itself was melty and crunchy at the same time, and pretty darn delicious. It didn't even need the bread though, which was the same crumbly disappointment as our previous meals.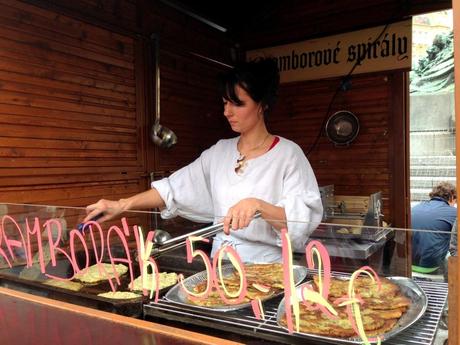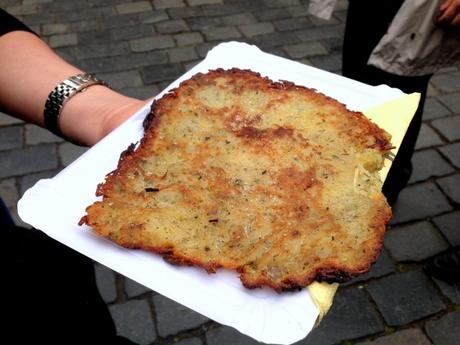 Our second (and final) choice (before heading back to The Bakeshop for soup) was this giant potato pancake. It was pretty darn delicious, if a little bit greasy. Overall, these foods were significantly better than the other days.

And there it is folks – Prague. I hope you enjoyed my recap, and were able to experience what a magical city this is through the lens of my camera! xoxo