Kristin Bauer's husband, Abri van Straten will be performing Hollow Body LA @ TRIP on Sunday, June 5, 2011.
Trip is located at 2101 Lincoln Blvd. in Santa Monica, California. (note that it's just south of Pico & the 10, apparently there's another 2101 Lincoln not far from there)
The cover charge is $8, $6 w/ flyer (below), ages 21 and up. There is free street parking, a full bar and they are now serving deli sandwiches!
Can't go? YOU CAN STILL SEE ABRI PERFORM?
Good News to those who live out of town and won't be able to attend, you can now watch the show online. TRIP has installed a live streaming web cam. When acts play, their set can be viewed worldwide at www.tripsantamonica.com.  So, be sure to check it out online, if you can't attend in person.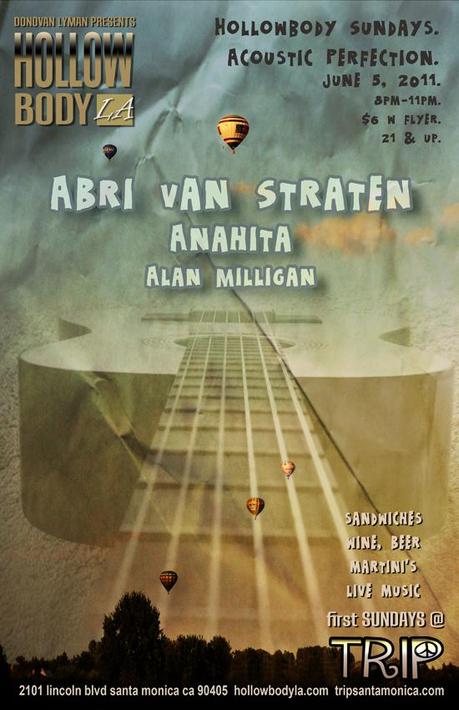 source: Kristin Bauer and Abri van Straten