If you haven't flown for a while, you may not be up to speed with what you can and can't take onboard. After all, it can sometimes seem like the rules and regulations are constantly changing. Luckily, this post will give you all the information you need to reduce stress and be prepared at the airport.
Ready? Let's get started.
Liquids
Liquids are limited to 100ml, and they need to be kept in a clear plastic bag. I like to put my shampoo and conditioner in small travel bottles when I'm flying carry-on, and you can also get a bunch of other types of bottles for everything from liquids to sprays.
Be sure to check your cosmetics- I've been caught out when I assumed some expensive moisturiser was under 100ml and it wasn't. Check everything you plan to take on-board with you, and make sure you can easily grab them when it's time to go through security.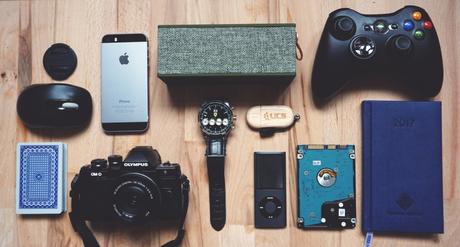 Electronics
If you're flying with a tablet, e-reader, or laptop (or all three), these will need to go in a separate tray so they can be scanned. Be prepared so you don't hold up the people behind you, and put these in an easy-to-access pocket or compartment in your bag.
Luggage
While many Central American airlines allow you to have two carry-ons and a personal item, most European airlines now allow you either one personal item or a carry-on. Baggage sizes and weight allowances can also vary wildly between airlines, so it's best to do your research so you know what you can and can't take. There are also a number of services like Left Luggage which make the process easier.
Sharps
While it may seem obvious, knives, scissors, and any other sharp objects are a big no-no, and you can expect these to be taken off you if you try and put them in your carry-on. You may also be asked some hard questions if it seems suspicious. If you need to bring something sharp, pack it in your checked baggage.
Shoes
Depending on the country you're flying out of, and the type of shoes you're wearing, you may need to take these off. Most people recommend against wearing flip flops on the plane but these can make security a breeze. Otherwise, stick to flat, slip-off shoes and leave the boots or sneakers with laces for your destination.