If you've been to my Instagram feed, you've noticed that I'm always loading up on coffee. Iced soy lattes are my addiction, even during these brutal Montreal winters. I know I should probably cut back on the coffee and drink more water, but I find water tasteless and really hard to drink. I've tried many flavored waters, but none have been good enough for me to crave. That is, until I finally stumbled upon 'All Beauty Water', and I'm now hooked!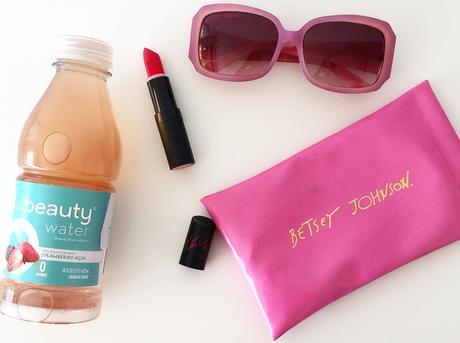 Allow me to introduce you to All Beauty Water.

All Beauty Water has three delicious water flavors: cucumber aloe, pomegranate rose and strawberry acai, specially made with 8 nourishing vitamins and 7 other nutrients to help you hydrate and nourish your skin. The waters are vegan, gluten-free, GMO Free, contain no artificial flavors or preservatives, and have 0 sugar and 0 calories. Another way I like to add All Beauty Water in my daily routine is by adding it to my protein shake in the place of soy milk.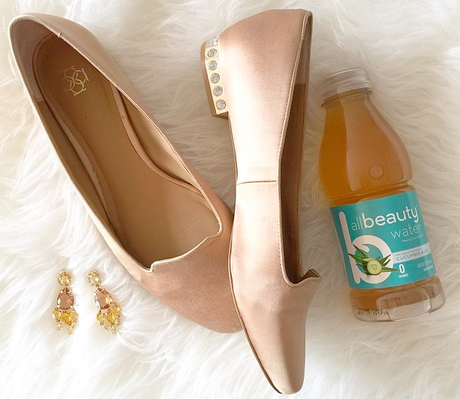 Skin can be dehydrated for any number of reasons. Travel, a change of environment, not drinking enough, too much caffeine (I'm looking at you delicious soy latte!)… This tastebud tantalizing All Beauty Water is a convenient way to give my skin that needed boost from within.

Are you the type who likes flavored water? Which brands interest you?

 Facebook | Instagram | Twitter | bloglovin' | Pinterest

Filed under: Beauty, Beauty Brands We Love, Favorite Finds, Food, Item of the Day, Living