#FourgotoCali
I don't often post personal stuff on our business page and I think, in all honesty, it is because I actually get around to processing my personal images so rarely. This post is a case study of how long it can take – in this instance almost a year! Don't get me wrong – I take lots and lots and lots of pictures. One might say an obnoxious amount. But they stay unloved on my hard-drives for months and sometimes years at a time. It is easy to get working and prioritize photos going to clients or have a bit of time off and just want a break from the ol' editing hamster wheel.
However I was getting nostalgic about this time last year when I was romping through California and falling in love again with San Francisco and the Pacific Coast and I thought it was high time I got some of my photos processed.
I was joined on my adventures by 3 other awesome photographer chums – Laura from Babb Photo, Paul from Paul Joseph Photography and Zoe from Photos By Zoe (alas Matt stayed back to take care of the boy). It was a very unique experience to have so much concentrated time with so many other fantastic photographers. It was really interesting to see how each of us approached the world. I'm not gonna lie – it was a bit of a photography lovegasm. Every step we traveled was photographed within an inch of its life. We photographers really have no boundaries. It was fun to watch the way Zoe snapped away frenetically with childlike abandon – or the way Babb would eye up a subject and then pounce – or how Paul would just saunter along as though he wasn't even paying attention and then just casually 'snap!'
We started our journey in San Francisco. I used to go to San Francisco quite regularly when I was a kid and I think I always felt it was a bit of a magical place. I knew it was full of love and hippies and the birthplace of the sexual revolution. But when you are 9 years old it is more about going to the outlet shops and buying the latest Esprit shell suit or swatch watch. I think it took going back as an adult to really understand what makes San Francisco so special. We only spent a little over 2 days there but in that time I felt so 'connected' to everyone and everything around me. You are really hard pressed to find another place in the world that cares so much – about everything.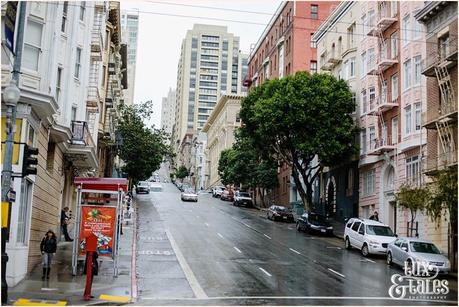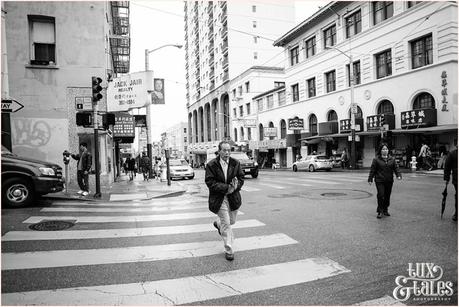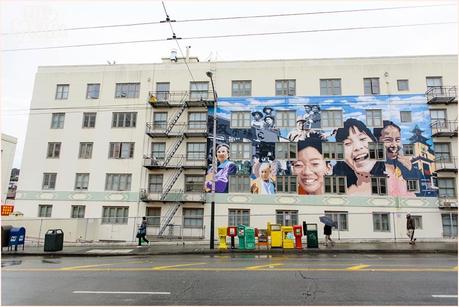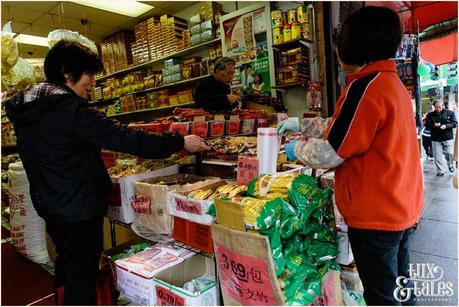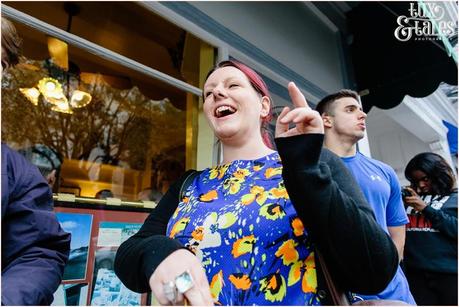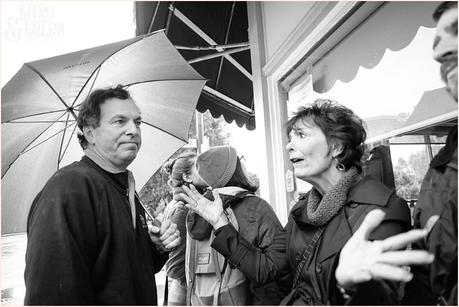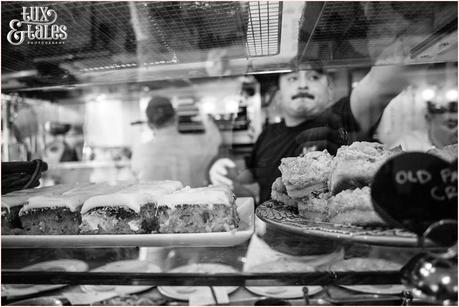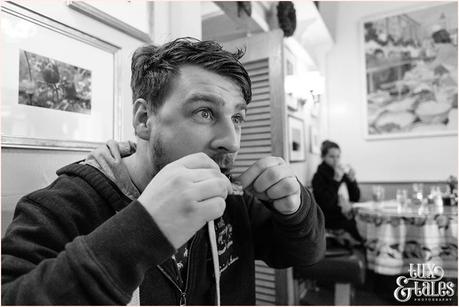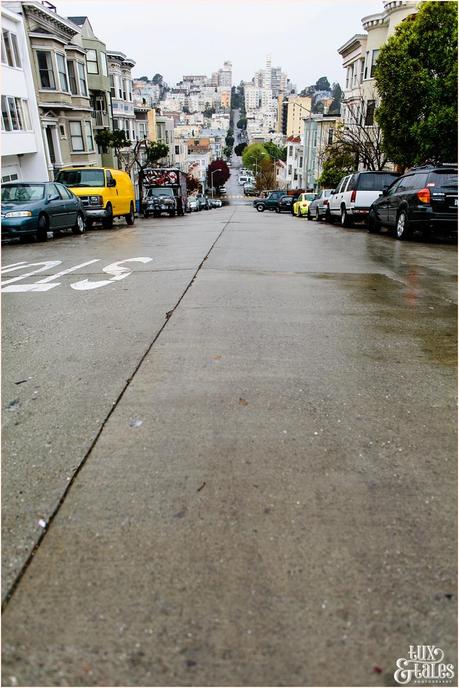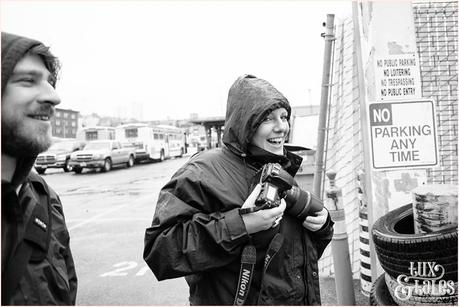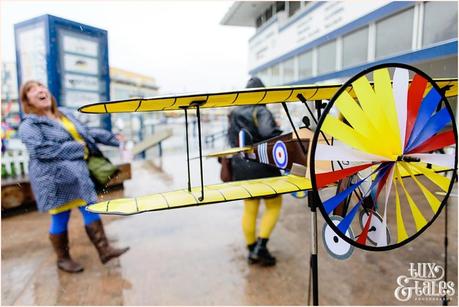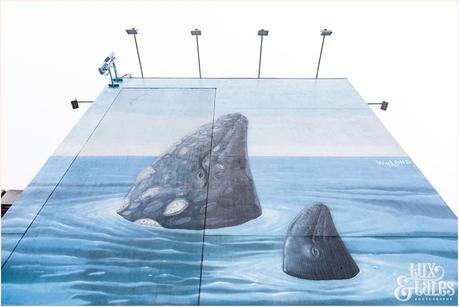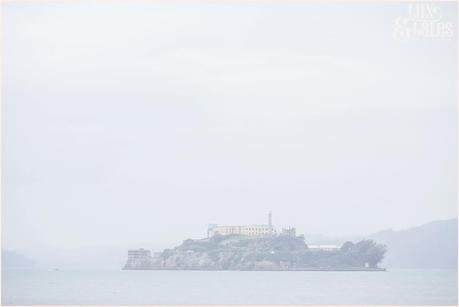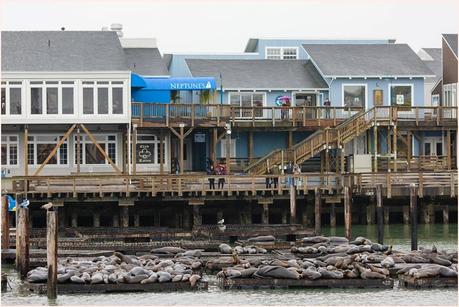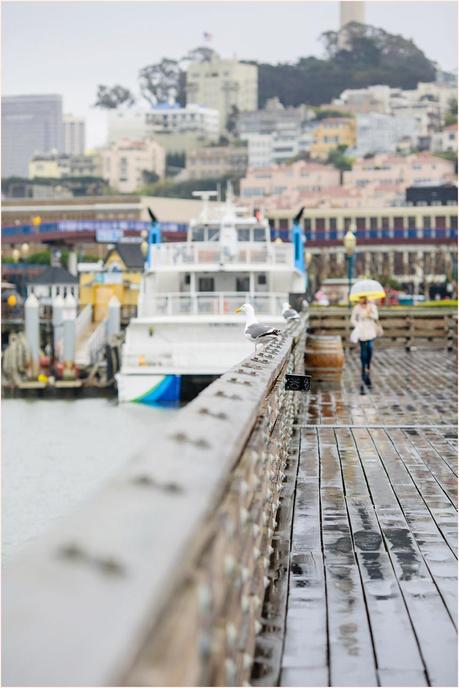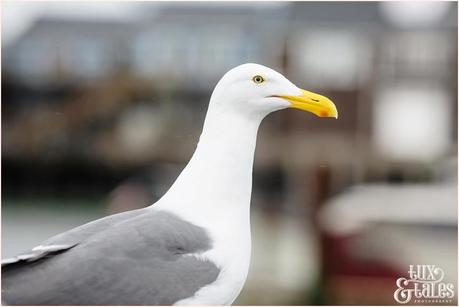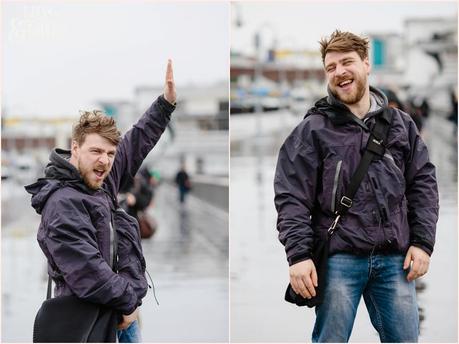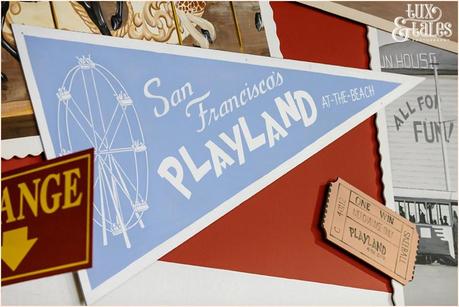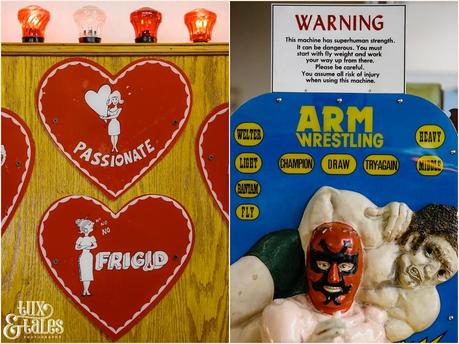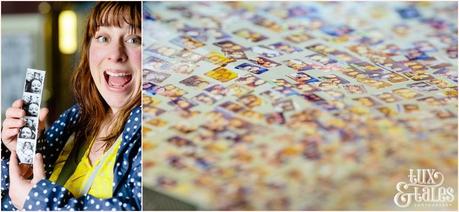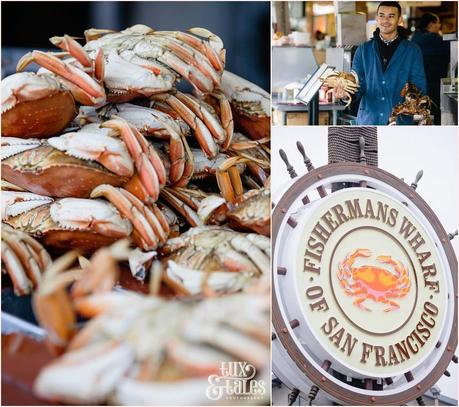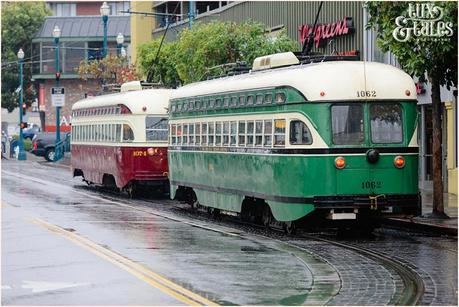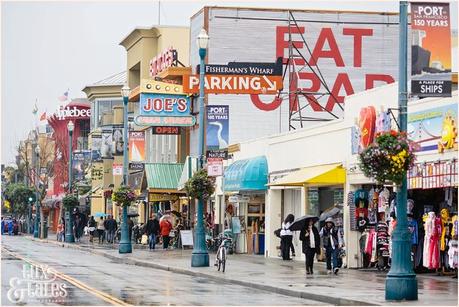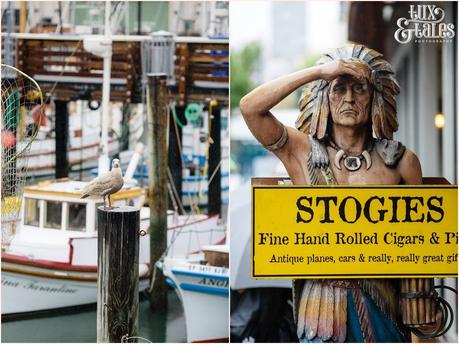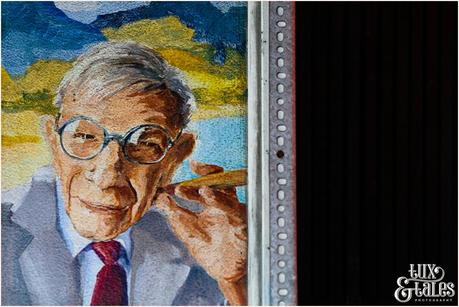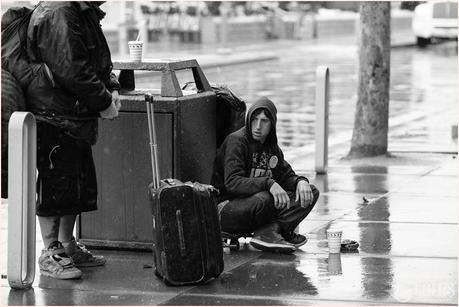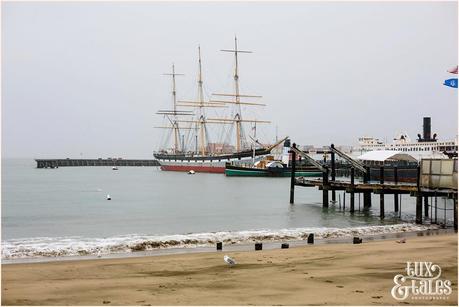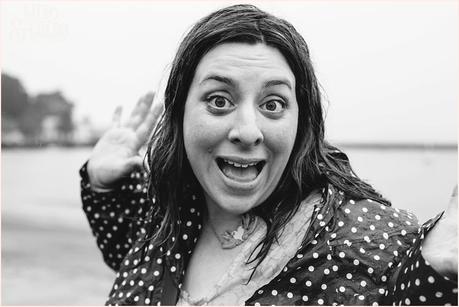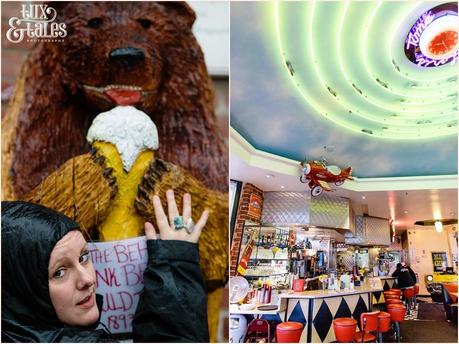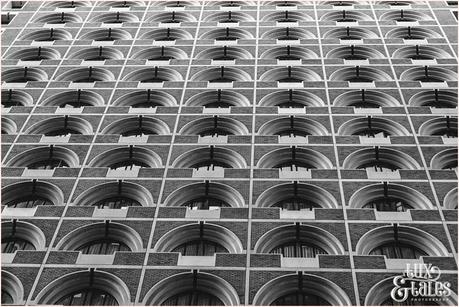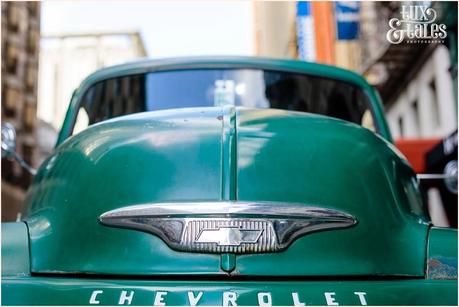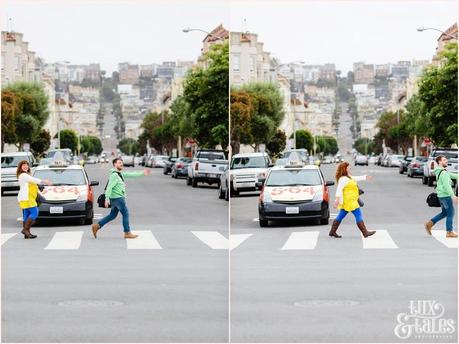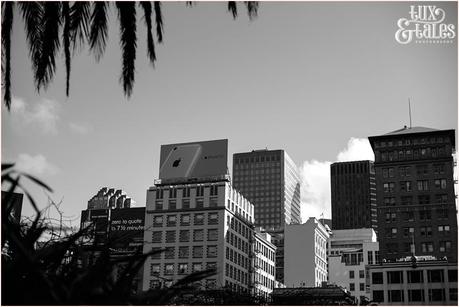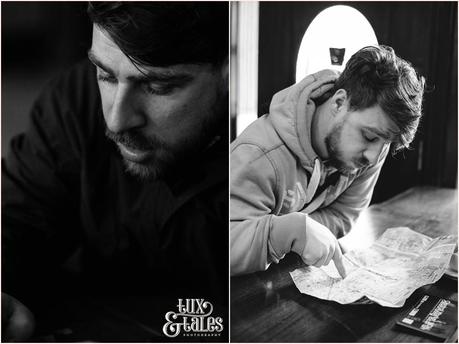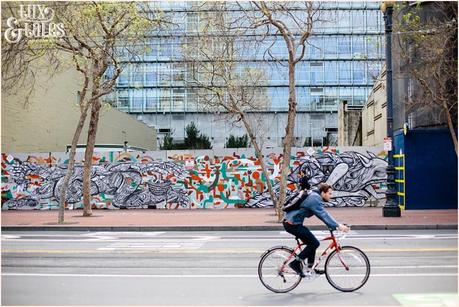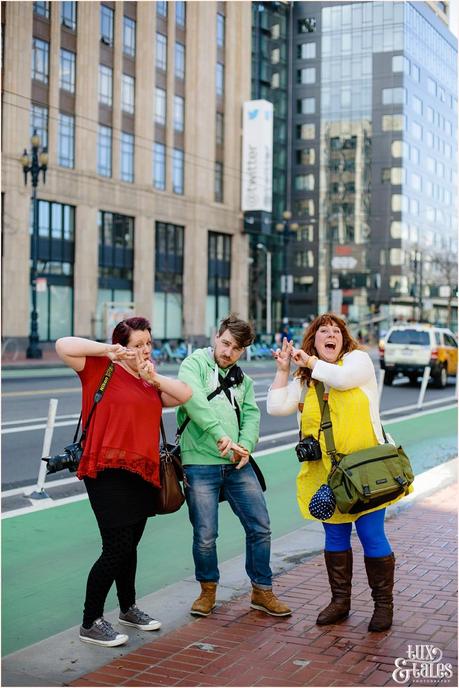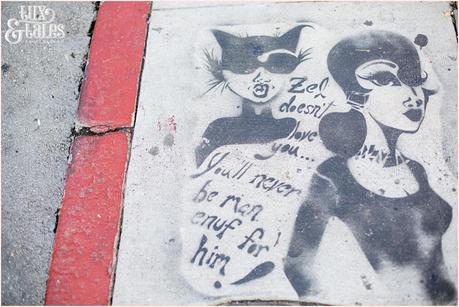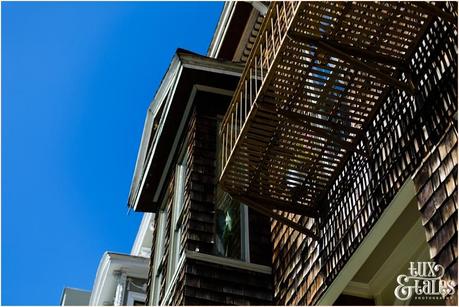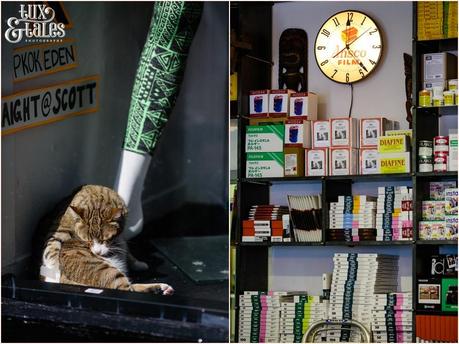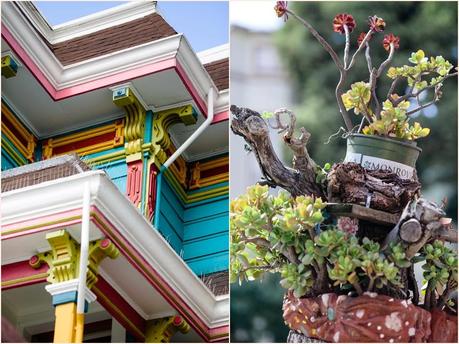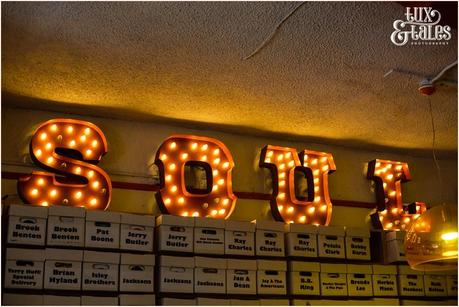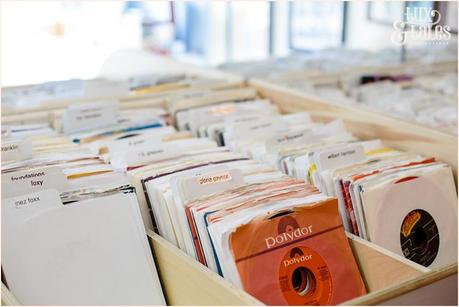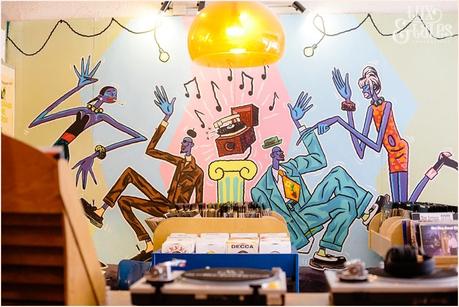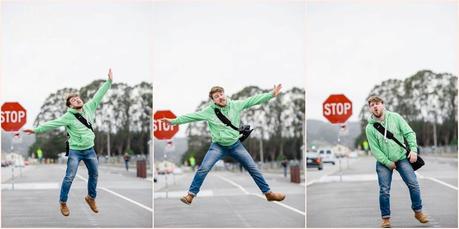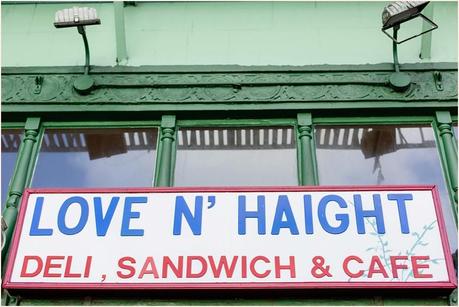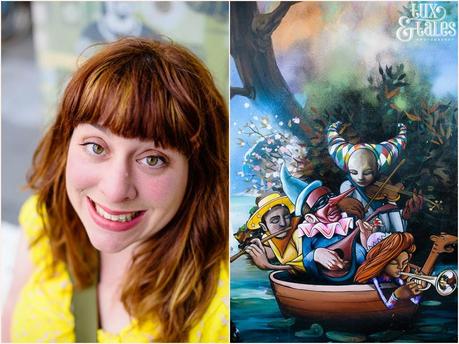 Of course we had to stop in Haight/Ashbury. It would have been rude not to. Not only was I in color overload but I got to indulge myself in one of life's greatest joys – sock shopping. There was a whole store dedicated to nothing but socks. And you'll never guess what I purchased. AVOCADO SOCKS. Only in California will I ever be able to buy avocado socks because the people of California understand my love of a good avocado. Now I can wear my favorite food on my feet every day if I want to. How many people can say that?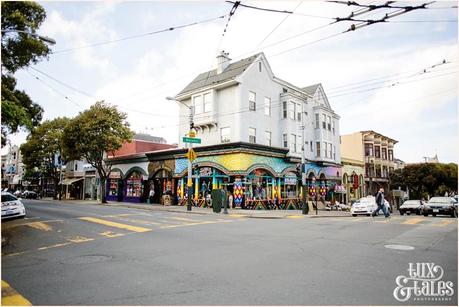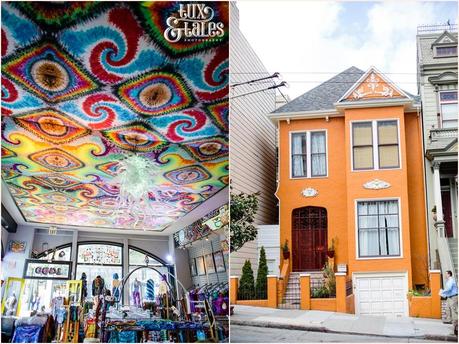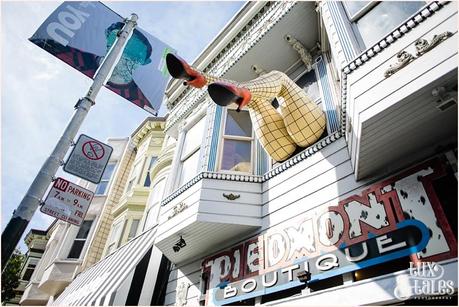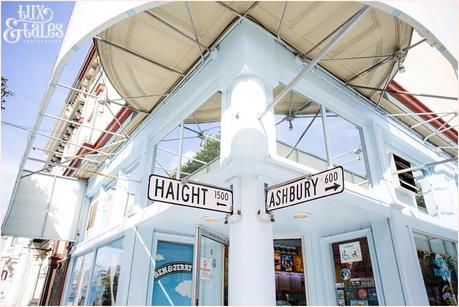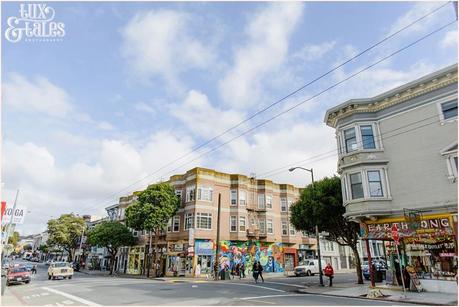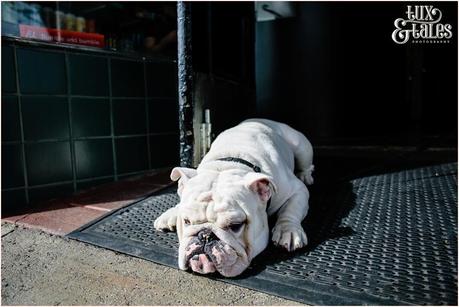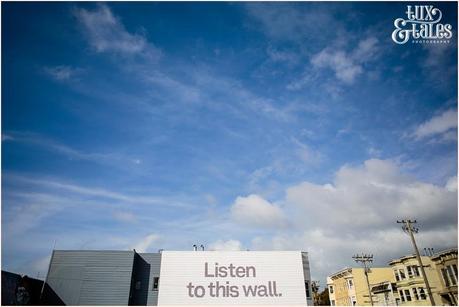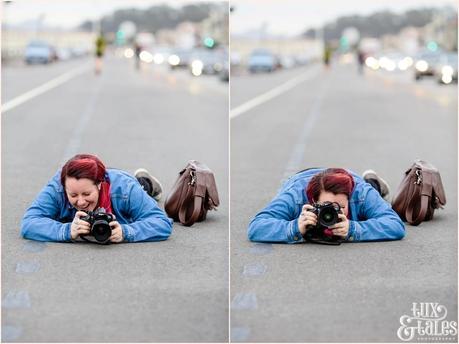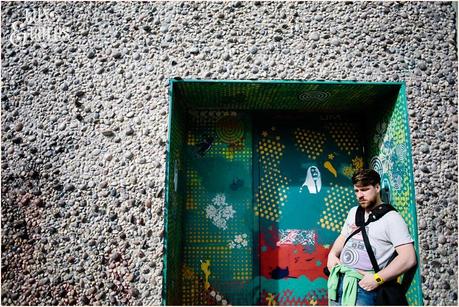 Oddly, looking back I only took a handful of photos of the bridge. Perhaps it was because the weather wasn't stellar and it was hidden a bit behind the fog. But honestly, I think it is probably because I don't feel I have anything new to bring to a picture of such an iconic structure. I am a 'people' photographer at heart and I get more from closing my eyes and remembering the bridge than I do in trying to 'capture' it.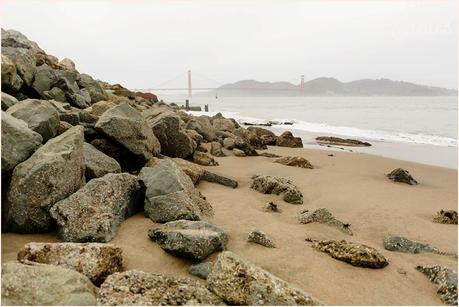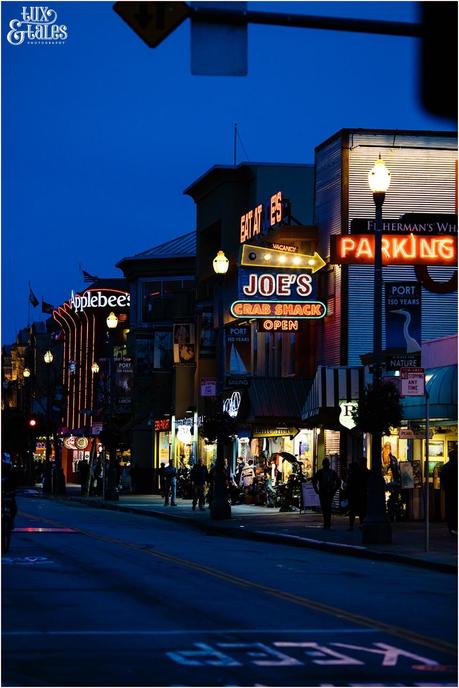 After San Francisco we made our way to Santa Cruz. It was easy for me to tempt everyone with a pit stop when I mentioned that it was the location where  The Lost Boys was filmed. In general I have always loved Santa Cruz (perhaps as much or more than San Fran?) as it has an old skool hippie vibe. It is considerably cleaner and more hipster chic than I remember it as a kid, but it still feels very full of peace, love and walnut trees. I stopped and picked up a Santa Cruz skateboard t-shirt for Big G and thought about how much I would have killed for the same shirt when I was a kid. We wandered around the closed up amusement arcade which is 'The Boardwalk' and I thought back to using the photobooth to take pictures which are still in my little box of memories. I remember my first experience with a 'proper' roller-coaster happened right in that spot. I stood up on my toes just to make it to the line so they would let me on.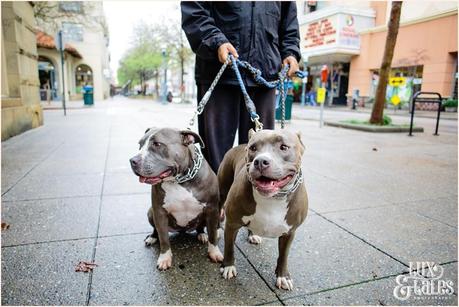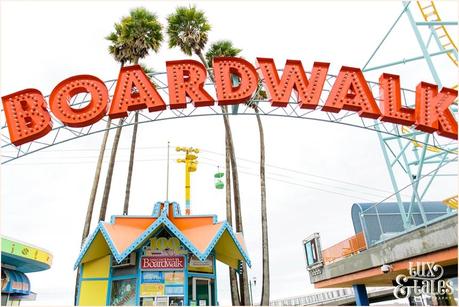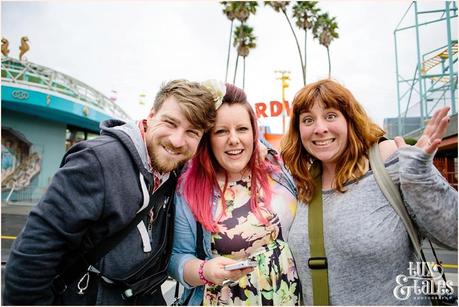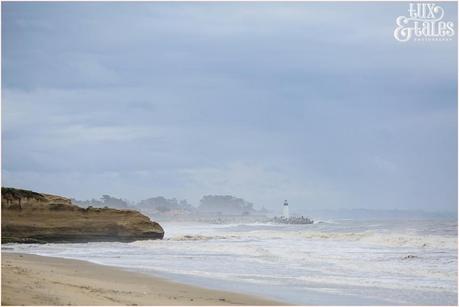 As a funny side story – when I was a young kid my father took me to Santa Cruz beach boardwalk for my birthday and it was to be followed by a fancy dinner at the Shadowbrook restaurant. It was going to be epic. Well, it was until our dog sent me on an unscheduled tour (eg- drag along the ground) of the car park. He was a big, silly Labrador and he had gotten excited about a squirrel or something and took off at breakneck speed whilst my little hand was tethered to his lead. It had scabs just about covering the entire front of my body from my knees to my elbows to my chin. But I was pretty hardcore. I insisted we went to Shadowbrook anyway. I ate my sauteed mushrooms (my favorite as a kid) in a pouty silence whilst I suspected that everyone could smell the antiseptic permeating from my frilly dress. Strangely when I think of Santa Cruz, I don't think about The Lost Boys – but rather stinky antiseptic and scabby knees.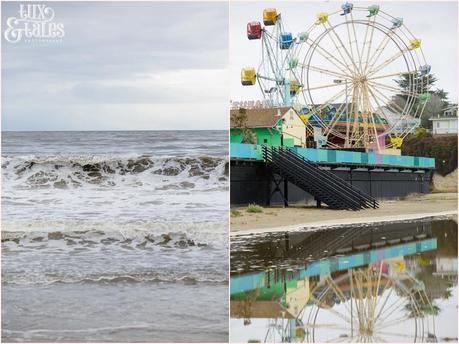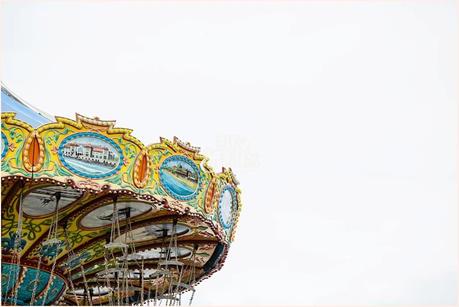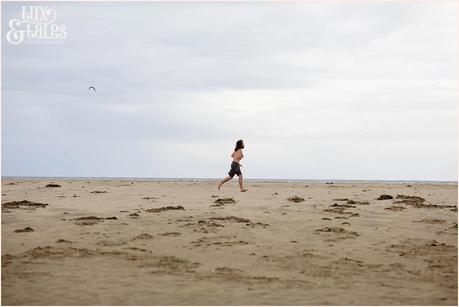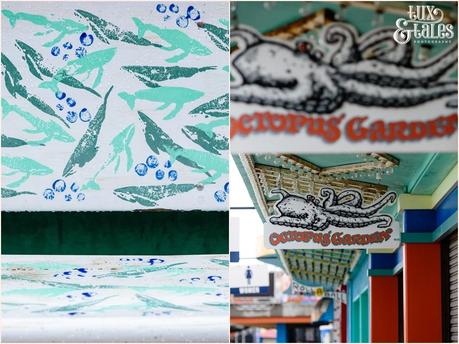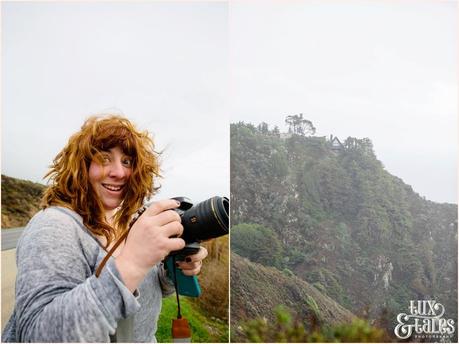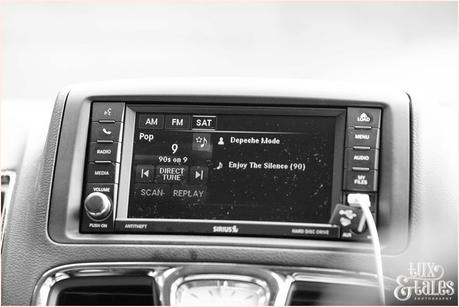 We headed from there down the Pacific Coast Highway to Santa Barbara – our final destination at El Capitan Canyon. We were all attending the Photo Field Trip – a 4 day photography glamping festival where photographers from all over the world come together to inspire and be inspired. It was a truly epic event and I met many of my photography rockstar idols. I am pretty sure I made an ass out of myself and generally would just bask in their radiant glow whilst making insightful statements like 'I make pictures.' I am such a tool. I made many new friends and learned so much that I walked away with a head just about ready to explode. We ate great food – we made leather camera straps – we partied and drank whiskey. It was awesome and a half.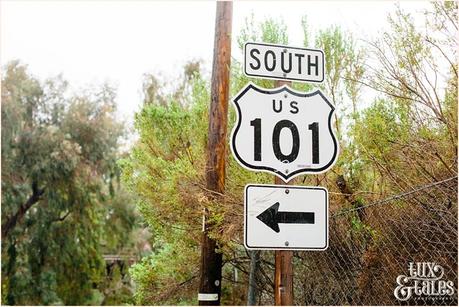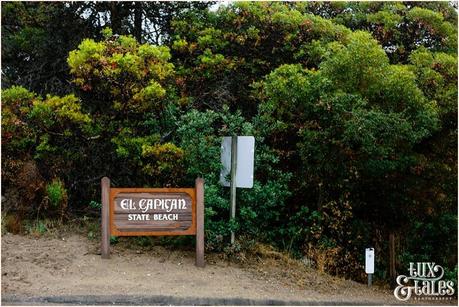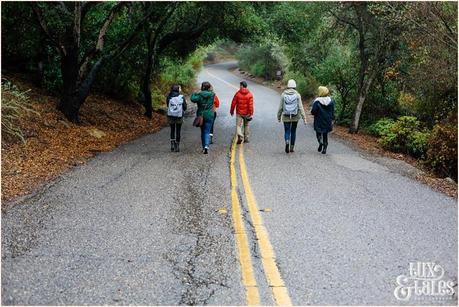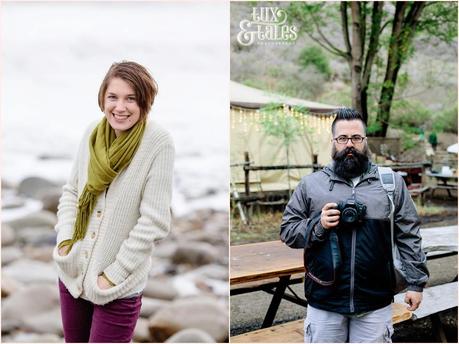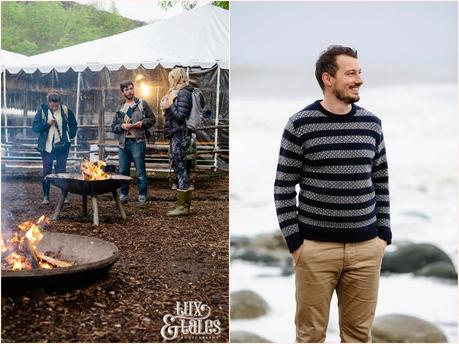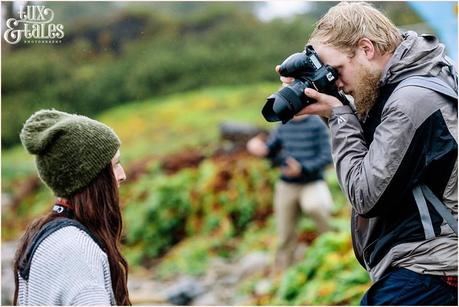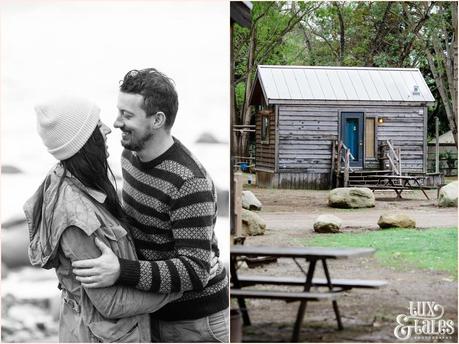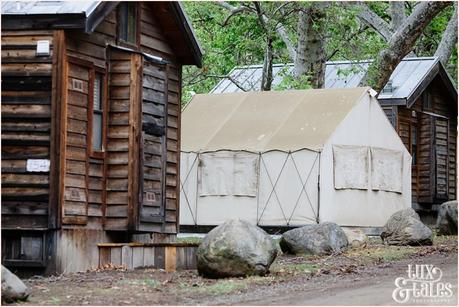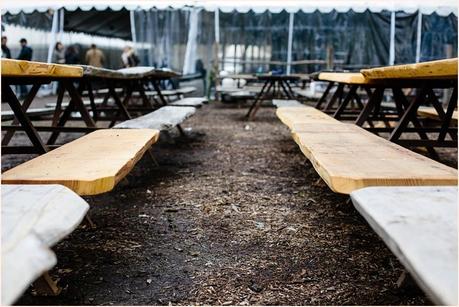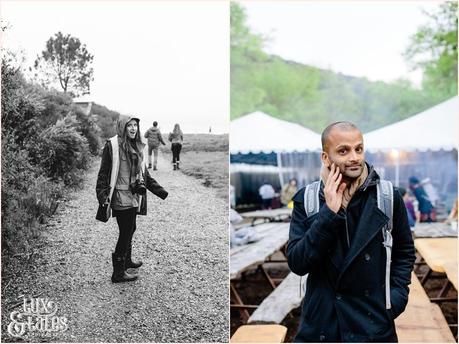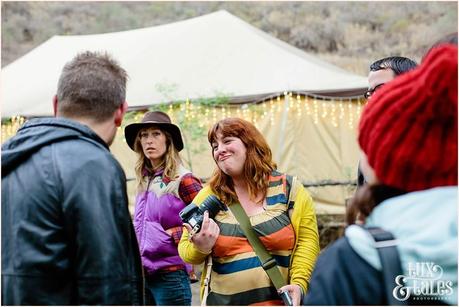 Then, it was time to make our way home. I had a brief stop in Las Angeles to meet up with some old friends. We stayed in Korea Town and ate some amazing Korean BBQ. We took a stroll down Hollywood boulevard (which isn't as cool as I remember it when I was a kid) and I visited my mecca – the WILLIAM SHATNER STAR. We all know it is all about the Shat…no treble. But overall I found Hollywood very dingy and worn down – excruciatingly self aware and hungry for my wallet. I picked up a few cheap 'Cali' t-shirts for big G and tried to avoid the celebrity impersonators who would make terrible faces at me if I got near with my camera for fear that I would snap a photo and then not leave them a fiver. It was really just a bit grotty if I am honest.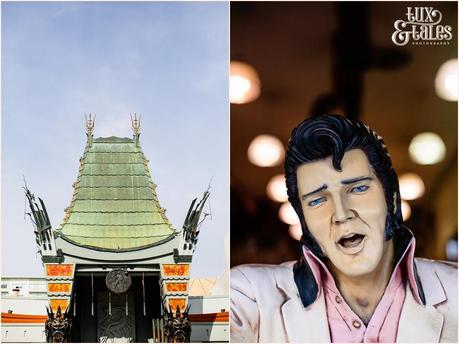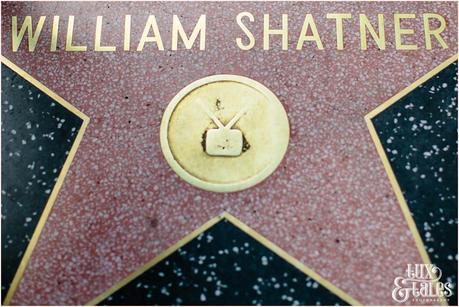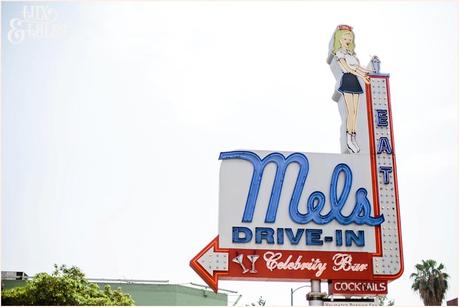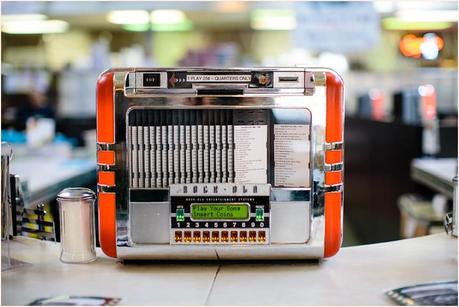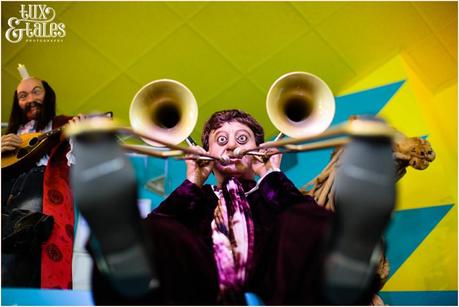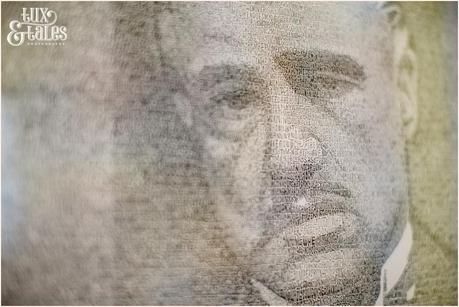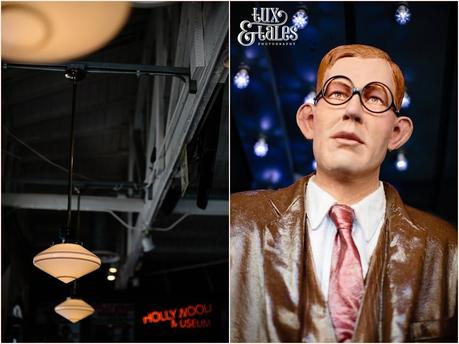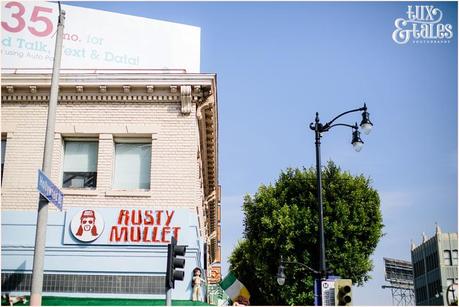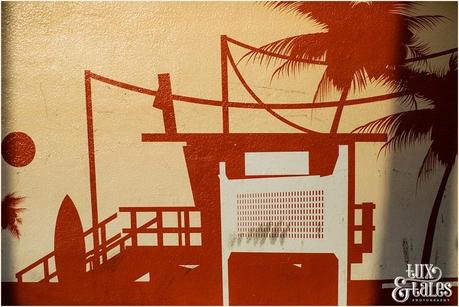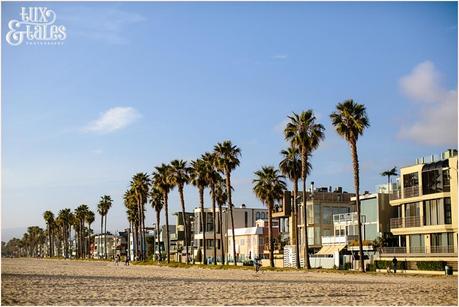 I am a bit of a wanderer by nature and I love to explore new places. Every time I go somewhere new – it is like I am new again. I see and know things the way I did when I was a little kid – with a sense of curiosity and wonder. But this time it was lovely to go back over well trodden stomping ground that was left behind me long ago. This time the adventure was in seeing as an adult what I once saw only as a kid.
XX Jaye