FirstLadyB| Multicultural Christian Entertainment Site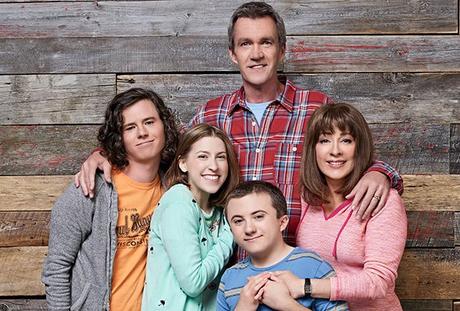 It's time to say goodbye to our favorite ABC family sitcom 'The Middle' starring Christian actress Patricia Heaton.
ABC announced today that the family sitcom will get an hour long send off on May 22nd.
Two-time Emmy-winner Heaton, plays a harried wife and mother of three who lives in the middle of the country in Orson, Indiana, and uses her wry wit and sense of humor to get her family through each day intact.
"The Middle" has received three Humanitas Prize nominations, with a win in 2016 for creators/executive producers Eileen Heisler and DeAnn Heline in the 30 Minute Category for the episode "The Graduate," a Critics' Choice Award nomination and a Gracie Award for Outstanding Comedy. Eden Sher previously received a Critics' Choice Award for Best Supporting Actress in a Comedy Series for her role as Sue Heck.
"The Heck family has been part of the ABC family for almost a decade. It's rare for a series to have this type of longevity, and we are proud to have been its home. We've watched Axl, Sue and Brick grow up right before our eyes under Frankie and Mike's unique parenting style," said ABC Entertainment President, Channing Dungey. "I'm looking forward to the fitting and happy ending the producers will give the Hecks and our viewers."