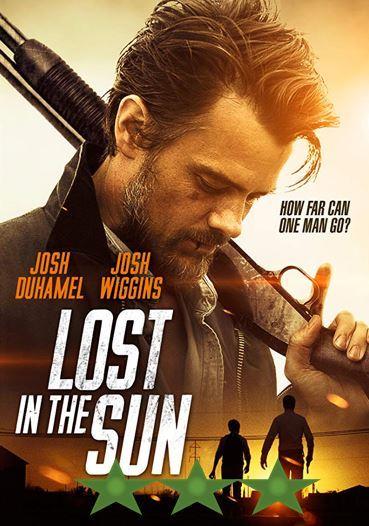 Director: Trey Nelson
Writer: Trey Nelson (Screenplay)
Starring: Josh Duhamel, Josh Wiggins, Lynn Collins, Emma Fuhrmann, Al Hayter, Larry Jack Dotson
Plot: The story of John, a small-time crook, who finds an unlikely accomplice in Louis, a newly-orphaned teenage boy. As their open-road adventure progresses and John drags the kid on a string of robberies, the pair forge an unexpected and powerful bond.

Tagline – How far can one man go?
Runtime: 1 Hour 35 Minutes
There may be spoilers in the rest of the review
Verdict: Simple Action Coming of Age Film
Story: Lost in the Sun starts as small-time crook John (Duhamel) visits a funeral of a young mother, her son Louis (Wiggins) is being sent to live with his grandparents, John sees this and volunteers to drive him across America, where he decides to use Louis to help him settle a couple of debts.
As the time together continues John pushes Louis into helping him commit the crimes as the two get to know each other as over the week.
Thoughts on Lost in the Sun
Characters – John is a crook, he seems to be freshly out of prison needing to payback debts for protection in prison, he offers to take Louis to his grandparents and starts using him to help pay of the debts, showing him the life of crime, it is clear early on that he does have a connection to Louis, we are left to see what that connection is. Louis is the teenager that has been left orphaned when his mother dies, he reluctantly joins John in the cross-country trip where he gets to learn certain things he wouldn't have before, including how to drive and how to shoot a gun. We do only meet characters along the way, some help and most are the people they are robbing.
Performances – Josh Duhamel is good in the leading role, it is one of his better performances as she shows how conflicted his character is and just how desperate he is to clear his debts, while trying to guide the teenager. Josh Wiggins is great in his role of the film, he gets to show moments of grief and moments of moving on with life as he is the one that needs to learn the biggest life lessons. The rest of the cast are solid without needing to do that much.

Story – The story here comes down to one man trying to make up for his own mistakes in life by helping a young teenage boy across country to live with his grandparents only along the way we see him teach him life lessons which could one day prepare him for the real-world. This gives us a chance to see a redemption story while also giving us a coming-of-age chapter in Louis's life, this isn't going to break any ground in the genre and does everything it needs to do for the characters. We do get moments of questioning moments of what Louis is forced to do and for the most we don't get enough time to look at the crimes that have left John where he is in life.
Action – The action in the film is simple, we get a couple of weak chases and robberies, they are easy to watch and barely break into a sweat.
Settings – The film takes us across America, we don't hit any landmarks which just shows us small town after small town or open roads.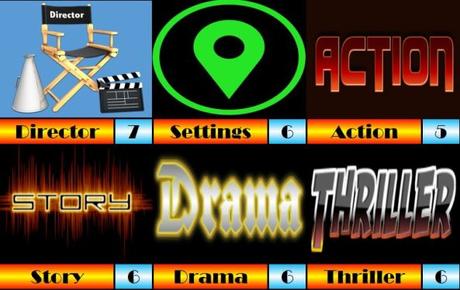 Scene of the Movie – The final moment.
That Moment That Annoyed Me – Boys don't just want to drive cars and shoot guns.
Final Thoughts – This is a simple coming of age film, it checks the boxes well without doing anything we haven't seen before.
Overall: Coming-of-age 101
Rating

Advertisements