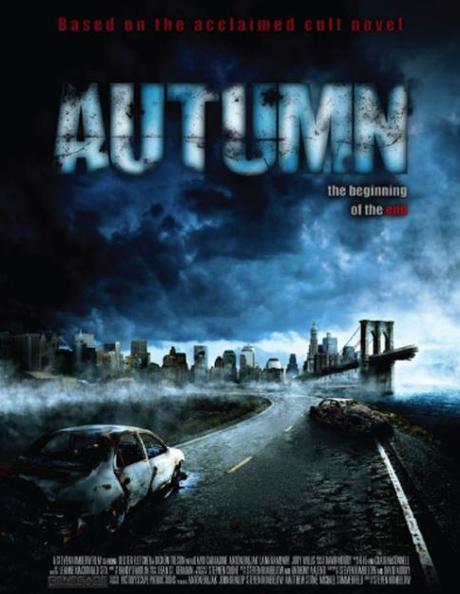 Director: Steven Rumbelow
Writer: Steven Rumbelow, David Moody (Screenplay) David Moody (Novel)
Starring: Dexter Fletcher, David Carradine, Dickson Tolson, Lana Kamenov, Anton Brejak
Plot: A horrible virus kills billions within minutes. The few survivors that are left have to deal with the shock of the apocalypse, and they have no idea that things are about to get much worse.

Tagline – Silence is your savior.
Runtime: 1 Hour 50 Minutes
There may be spoilers the rest of the review
Verdict: Too slow.
Story: Autumn starts as a mysterious plague kills most people in the population instantly. The few survivors left seek shelter as we follow Michael (Fletcher), Carl (Tolson) and Emma (Kamenov) who try to find their way to the coast, knowing that the dead bodies would only spread disease.
As the three believe they have found safety things soon change when the dead do come back to life, not with a hunger, but just wondering aimlessly around searching for a place, until they start to become deadlier, leaving the three to board themselves in for safety.
Thoughts on Autumn
Characters – Michael was a school teacher that joins the group that leaves, he knows their choice is smart as he prepares for a new life. Carl and Emma join him but if we are honest we barely learn anything about them along the way. We have faceless characters to show it could be anyone trying to survive.
Performances – The performances are for a ack of a better word, fine, they are not good and are not bad, you understand why they are acting the way they are.

Story – The story is like most end of the world stories, a virus kills millions, we follow a group of survivors as they search for a place to be safe while learning how big the damage to the world is. This does try to be difference by having the slow changing in the dead into the zombies we know now. As for the survival side of the film, it is nothing new and does feel slow.
Horror/Sci-Fi – The horror is the end of the world idea, zombies and the unknown, whereas the sci-fi comes from just where it could go wrong with the undead.
Settings – We get the countryside settings which show the sensible locations to head to during the potential end of the world.
Special Effects – The effects seem mostly practical with the camerawork hiding the weakness.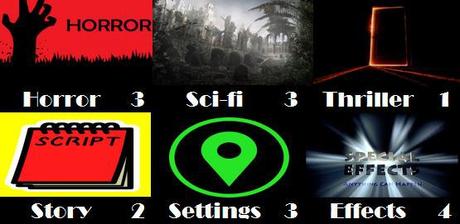 Scene of the Movie – The first breakout.
That Moment That Annoyed Me – It is very slow.
Final Thoughts – This is a slow end of the world movie, it plays along the idea of zombies taking time to turn up and just doesn't live up to any of the expectation.
Overall: Dull and boring for the most part.
Rating

Advertisements