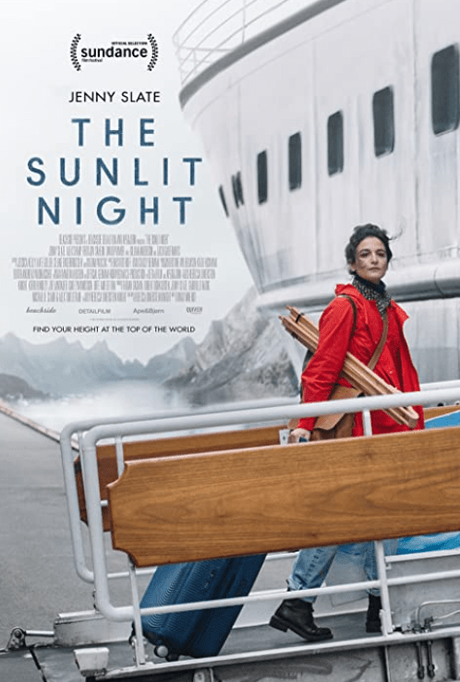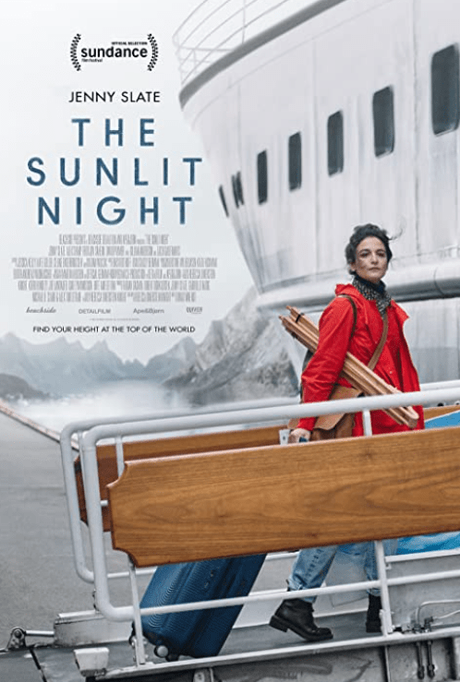 This is under J because of Jenny Slate in the leading role.
Director: David Wnendt
Writer: Rebecca Dinerstein (Screenplay)
Starring: Jenny Slate, Alex Sharp, Fridtjov Saheim, Gillian Anderson, Zach Galifianakis, David Paymer, Jessica Hecht, Elise Kibler
Plot: An aspiring painter meets eccentric locals and a fellow New Yorker while working on a barn in Norway.
Runtime: 1 Hour 46 Minutes
There may be spoilers in the rest of the review
Story: The Sunlit Night starts when a struggling artist Frances (Slate) looks to start a fresh on her search for inspiration, finds herself heading to Norway to work for eccentric local artist Nils (Saheim) on a massive project.
As Frances finds her time working, she sees she can slow her life down, as she meets fellow American Yasha (Sharp) who is attending his father's Viking funeral, showing her a new love and prospective in life.
Thoughts on The Sunlit Night
Thoughts – The Sunlit Night is a romantic drama about finding yourself in life, following your passion even if it takes you to an unlikely location, because you will find inspiration in life from the places you couldn't imagine. The Sunlit Night is given a beautiful backdrop of Norway, which helps show the fact life can be slowed down a lot more than New York lets you have. Jenny Slate is brilliant in the leading role, filled with the troubles going through her mind, as her character is struggling in life. The supporting cast work well in the film, getting the spots for the odd laugh, while having the series moment when needed. The Sunlit Night is a beautiful movie about finding yourself and it will give the message about learning from others, not just trying to guide yourself.
Final Thoughts – The Sunlit Night is beautiful to watch, excellently performed search for life's meaning movie.