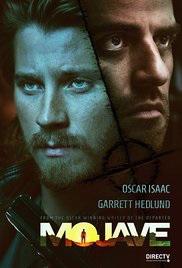 Director: William Monahan
Writer: William Monahan (Screenplay)
Starring: Oscar Isaac, Garrett Hedlund, Louise Bourgin, Mark Wahlberg, Walter Goggins
Plot: A suicidal artist goes into the desert, where he finds his doppelgänger, a homicidal drifter.
There may be spoilers the rest of the review
Verdict: Thriller with Potential
Story: Mojave starts as Tom (Hedlund) a suicidal artist who works in film goes off the radar into the Mojave Desert, but when he meets drifter Jack (Isaac) and the two clash leading to Jack tracking down Tom once he goes back to his life in the film world.
With Tom adjusting back to his normal life he must deal with everything he didn't want to in the first place. Jack however shows his true colours as a ruthless serial killer that tracks down Tom to get the revenge for the fire camp incident in the desert.
Thoughts on Mojave
Characters/Performance – Tom is an artist working in Hollywood, we never seem to learn just what his job is but we do know he isn't enjoying life right now. Jack is a drifter that hunts in the desert but after clashing with Tom he sees a chance for a new hunting ground, LA who calls everyone 'Brother'
Performance wise, Oscar Isaac is good in this role keeping up his ability to play someone slightly strange, Garrett Hedlund does ok but you don't seem to buy into his broken rich man character.

Story – The story has moments that you could see borrow from Insomnia and The Hitcher, I say this because we have an innocent man that accidently kills someone and must work with the true criminal to move on but ultimately this is a cat and mouse chase between the two.
Thriller – This is a thriller that does pull us in even though it does take its time getting going, there are some wonderfully crafted scene that are filled with tension though.
Settings – The desert does make for a good starting setting which shows how they can clash there, with LA making for a good setting for later in the film.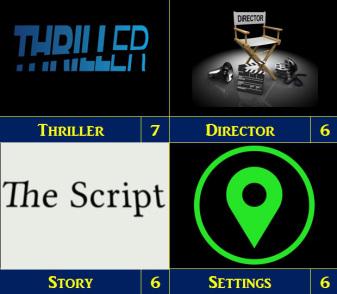 Final Thoughts – This is a thriller that surprised but does take time getting going and is mixed with really good scenes and bland scenes.
Overall: Slow burning thriller.
Rating

Advertisements
&b; &b;