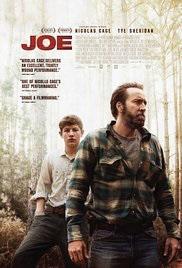 Director: David Gordon Green
Writer: Gary Hawkins (Screenplay) Larry Brown (Novel)
Starring: Nicolas Cage, Tye Sheridan, Gary Poulter, Ronnie Gene Blevins, Adriene Mishler
Plot: An ex-con, who is the unlikeliest of role models, meets a 15-year-old boy and is faced with the choice of redemption or ruin
There may be spoilers the rest of the review
Verdict: Slow Drama
Story: Joe starts as we meet ex-con Joe (Cage) who hires down on their luck people of a small town to help him kill trees for his employer, he expects them to work and they will get paid, he treats them all with respect through this questionable job. When he gets approached by 15-year-old Gary (Sheridan) a homeless boy from a family of drifters who wants work. Joe gives him a chance and he doesn't disappoint.
When Joe sees the abuse, Gary receives from his alcoholic father Wade (Poulter) he gets put in a difficult situation, where he must decide whether defend Gary and become the person he had hoped to escape or do nothing, either option will define his future.
Thoughts on Joe
Characters/Performance – Joe is a former criminal that has put his life together to offer other down on their luck men a job killing trees. He is good natured to the people who work for him and takes a look at what is happening to Gary and decides to help him find his way. Gary is a boy that is never been given a chance in life, so he makes his own chances by getting a job working for Joe, he learns from Joe which are important lessons for life. The rest of the cast show us what is going on in both the lives and what could change the ones they are living.
Performance wise, Nicolas Cage is good in this role and you can see why people believe it could have been one that turned his career around. Tye Sheridan does a great job and shows why he had an ever-growing potential in his career with these types of roles. the rest of the cast all do a great job throughout the film.

Story – The story is a trademark of the indie style of films, it shows one man needing to question what he is doing with his life for the sake of a teenager who is struggling. This isn't the most original but does everything you need for an indie film, telling the story and offering redemption for our leading man.
Settings – We have a small-town setting in what looks like economy depressed town with struggles, this helps us understand what it would be like for all the characters in the film.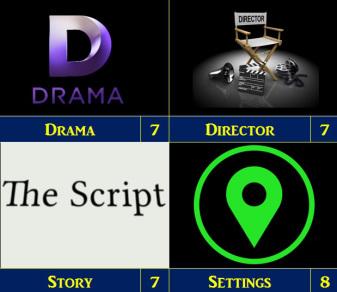 Final Thoughts – This film shows us just what Cage is capable of great performances with the right material and can keep us watching until the end of the film. Everything comes together nicely but is unlikely to be a re-watchable film.
Overall: Well-acted, good strong drama but slow in places.
Rating

Advertisements
&b; &b;