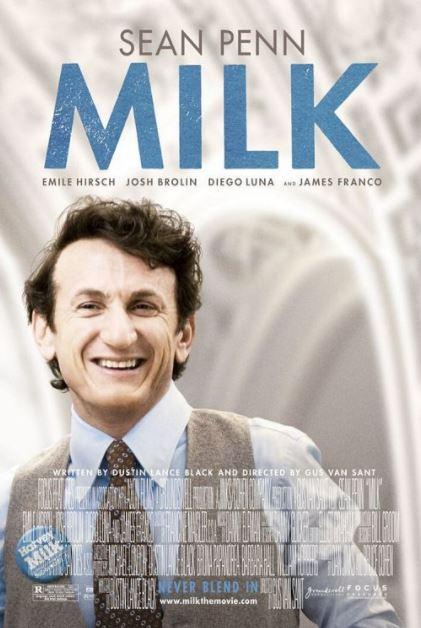 Director: Gus Van Sant
Writer: Dustin Lance Black (Screenplay)
Starring: Sean Penn, Emile Hirsch, Josh Brolin, Diego Luna, James Franco, Alison Pill
Plot: The story of Harvey Milk, and his struggles as an American gay activist who fought for gay rights and became California's first openly gay elected official.

Tagline – His life changed history. His courage changed lives.
Runtime: 2 Hours 8 Minutes
There may be spoilers the rest of the review
Verdict: Important Figure in History
Story: Milk starts as we meet Harvey Milk (Penn) an openly gay man in the 1970s that moves to San Francisco with his boyfriend Scott Smith (Franco) to start a business, he soon becomes a leader for businesses who don't decimate against homosexuals.
Tired of the abuse they are getting Harvey decides to run for office to help get equal rights for homosexuals, this gets him attention from the haters, who start targeting him. Soon he makes a movement to make gay right count across America.
Thoughts on Milk
Characters – Harvey Milk is telling us the story of how he rose the political ladder, being a gay man made this difficult because he is not fight just for his rights but for all homosexuals in America, he was a real man that helped change the civil rights in the 70s. Cleve Jones is one of the young men that Harvey takes in to help run the campaign, he has an ability to bring communities together in the movements they want to fight for. Dan White is one of the politicians that opposes Harvey, he doesn't want to work with him because of his religious beliefs.
Performances – Sean Penn won an Oscar for his performance in this film, you can see why, he is fantastic in the leading role where he commands the screen. Emile Hirsch is unrecognisable in this role which shows us the talent he has but doesn't always give us. Josh Brolin is good in his role, while the rest of talent is good through the film too.

Story – The story follows Harvey Milk as he rose to political power in a civil rights movement for the homosexual people. This shows the struggles he must go through to help make this go through and the team that supported him in his battle for this civil right. This shows us how people have always fought for their rights the right way no matter what they must overcome.
Biopic/History/Romance – The biopic side of this film shows us Harvey Milk and just how important he and his team were to the civil rights movement. It shows us how important this moment in history was for civil rights movements too. The romance side shows how difficult it was for Harvey to keep a relationship while running for office.
Settings – The settings show how Harvey rose through he ranks, starting with just a street, before a district and moving onto political offices.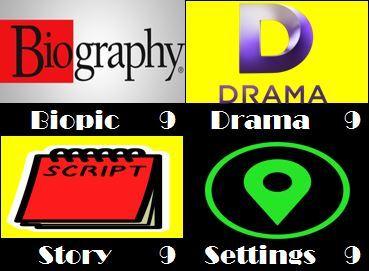 Scene of the Movie – The rallying call.
That Moment That Annoyed Me – It is a frustration about why people acted like this holding people back.
Final Thoughts – This is an important movie about how the civil rights movement was important for everyone involved, it needed to change, it did thanks to this man Harvey Milk at his beliefs.
Overall: Important drama for all to see.
Rating

Advertisements
&b; &b;