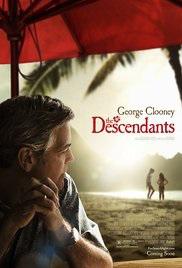 Director: Alexander Payne
Writer: Alexander Payne, Nat Faxon, Jim Rash (Screenplay) Kaui Hart Hemmings (Novel)
Starring: George Clooney, Shailene Woodley, Amara Miller, Nick Krause, Patricia Hastie, Matthew Lillard, Judy Greer
Plot: A land baron tries to reconnect with his two daughters after his wife is seriously injured in a boating accident.
There may be spoilers the rest of the review
Verdict: Great Drama
Story: The Descendants starts as Matt King (Clooney) a land baron and lawyer who has been distant from his wife Elizabeth and children Alexandra (Woodley) and Scottie (Miller), when Elizabeth (Hastie) is involved in an accident and left in a coma, Matt must become the lead parent, something he hasn't done in year.
In the middle of a massive sale of his family's land Matt learns the reality of what will be happening to Elizabeth, wishing he could give it all up for more time with his family. This takes a turn when Matt learns that Elizabeth was having an affair and that is why Alexandra no longer wanted to speak to her mother.
Matt must put his own problems a side to become the father he never was even when his own life is coming crashing down around him.
Thoughts on The Descendants
Characters/Performance – Matt has spent his life working and not being the family man he is should have been, he must face reality after his wife's accident becoming the father he never was, learning about the secrets his wife was keeping from him. Alexandra is the eldest daughter who knows about the affair but standing on her father's side, she must become the big sister lil Scottie needs through the situation. Scottie is the youngest daughter who is lost because of the accident not quite understand the situation. The rest of the characters all help Matt make his decisions he needs to be making for the good of the family.
Performance wise, Clooney is brilliant and easily gives one of his performances of his career, this is also a big break out role for Woodley who showed the world her abilities. Miller does well as does the rest of the cast who make each scene enjoyable to watch.

Story – The story shows us the difficult situations a family would go through if a parent got injured suddenly, we see the rebuilding of a family, secrets exposed that would bring strain on everything as well as how they got through it all. It shows how difficult it would be for a parent learning the truth who must stay strong for their children too. This is a beautiful told story that you can understand each and every decision any character make through the film.
Settings – Hawaii as the backdrop for this film is beautiful but it is quick to tell us just how it isn't only a tropical paradise, it has the same problems the rest of the world does.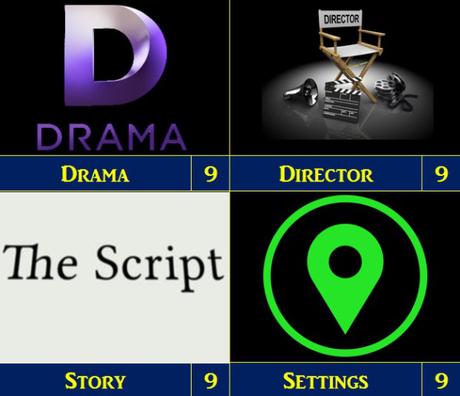 Final Thoughts – A film about loss is always hard to get through but this one is almost a joy because it shows just how difficult learning about secrets would be.
Overall: This is a great drama I feel everyone should see.
Rating

Advertisements
&b; &b;