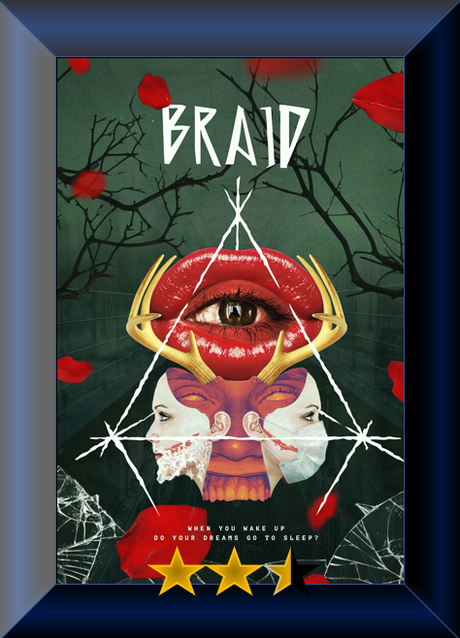 Director: Mitzi Peirone
Writer: Mitzi Peirone (Screenplay)
Starring: Madeline Brewer, Imogen Waterhouse, Sarah Hay, Scott Cohen, Clyde Baldo, Rob Leo Roy, Zack Calhoon
Plot: Two wanted women decide to rob their wealthy psychotic friend who lives in the fantasy world they created as children; to take the money they have to take part in a deadly perverse game of make believe.

Tagline – Everyone plays. Nobody leaves.
Runtime: 1 Hour 22 Minutes
There may be spoilers in the rest of the review
Verdict: Gets Lost in Motion
Story: Nobody Leaves starts as two thieves Petula (Waterhouse) and Tilda (Hay) are on the run and looking for one more big score, an old friend of the two Daphne (Brewer) who has suffered from a traumatic experience, to do so they must follow the three strict rules, 1, everybody plays, 2, no outsiders and 3, nobody leaves.
As the two spend time in the house, they find themselves drawn into even more dramatic situations, which they are unwilling to take part in, but anything to please Daphne and get what they want from the house.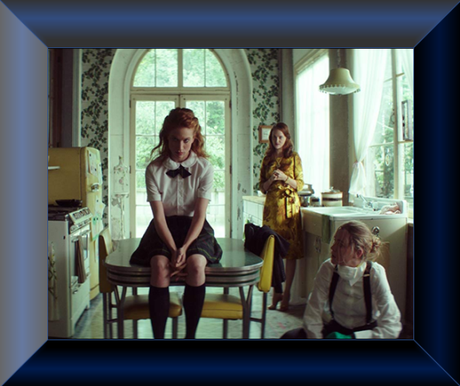 Thoughts on Nobody Leaves
Characters – Daphne is the owner of her own private home, she has the set rules and is very much mental unstable, she has her own fantasies which need to be fulfilled if you want to visit and if you don't, see will force you. Petula and Tilda are a couple of thieves on the run, they will use their skills to get away with more crimes and grew up with Daphne, playing her games, now they want to rob her, only them might have gotten more than they can handle. Detective Siegel has been searching for the girls for a while now and is always checking in on Daphne to make sure she doesn't need help.
Performances – Madeline Brewer, Imogen Waterhouse and Sarah Hay are all wonderful together on screen, they show just how out of control they can become, level headed and calculated when it comes to facing the truth.
Story – The story here follows a couple of thieves that look to get one more score against an old friend to clear their own debts, only to find themselves facing more than they can handle. This does start off like any robbery film, with the light twist games the two must play along with, as they start to get more deadly as the film unfolds, it does show how the two will start to question what is real or not and how far they are willing to go, but does do this in a more complicated way than it needs to.
Horror/Mystery – The horror in this film comes from the idea of Daphne's games becoming more deadly, different types of torture she is willing to put the girls through, with the mystery about where the safe could be, being the riddle that needs solving, as to what is going on in the head of Petula.
Settings – The film is kept inside the mansion, which sees the two girls needing to follow the instructions for the game that Daphne has set up for them, it does take them away from the normal world, one where they are on the run from too.

Scene of the Movie – The color high.
That Moment That Annoyed Me – It does end up trying to be more complicated than it starts showing us.
Final Thoughts – This is an interesting film, it does take a strange turn half way through, which only ends up making things feel more complicated than it needs to.
Overall: Loses Direction.